Visa Hiring More Crypto Developers To Drive Mainstream Adoption
Visa seeks experienced crypto developers to advance acceptance of public blockchain networks and stablecoin payments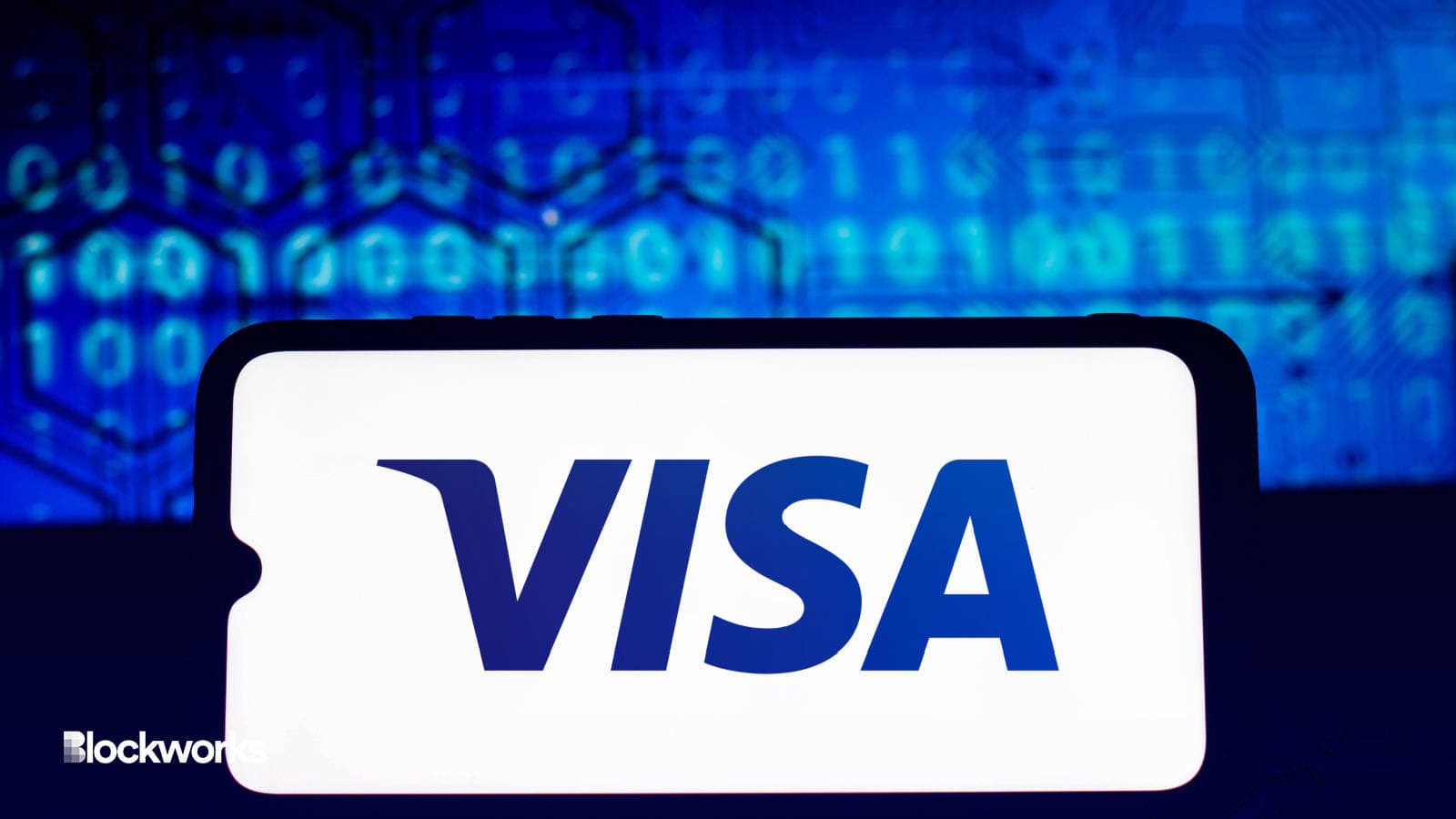 rafapress/Shutterstock, modified by Blockworks
Payments giant Visa is looking to add backend developers to its crypto team — particularly those savvy with public blockchains and stablecoins.
Cuy Sheffield, Visa's vice president and head of crypto, tweeted the vacancies on Thursday, saying the roles would help drive mainstream adoption of the technologies.
Visa is specifically seeking individuals who have worked with cutting-edge AI-assisted engineering tools like Github Copilot to develop and debug smart contracts.
The job listing separately states that Visa is looking for engineers who are "passionate about the Web3 stack of technologies."
Expected experience includes testing frameworks such as Truffle, Mocha and Hardhat. Visa prefers hearing from candidates who have a good understanding of Layer-1 and Layer-2 solutions, as well as working knowledge of writing smart contracts using Solidity, Ethereum's programming language.
They should also have an understanding of public and permissioned distributed ledger technology, security protocols and the new Ethereum account standard, ERC-4337.
Public blockchains refer to networks which don't require prior authorization to join as validators, with Bitcoin and Ethereum the two most prominent examples. Permissioned blockchains differ in that vetted operators control most of the functions on the network.
In February, Visa rejected reports stating it would halt crypto activities after the collapse of high-profile companies across the ecosystem. Sheffield said on Twitter that the company continued to work with crypto firms to provide fiat on- and off-ramps and said its view on the potential of crypto has not changed.
A Visa spokesperson at the time confirmed to Blockworks that the company was keeping close tabs on the industry and regulatory developments, saying it was committed to expanding offerings in the space. 
The firm set up an advisory unit in late 2021 to help those interested in crypto explore opportunities. Direct rival Mastercard had months earlier flagged intent to adopt crypto on its payment network, starting with stablecoins.
Visa has also recently explored the conversion of digital assets into fiat payments, similar to its existing currency conversion services. 
Sheffield revealed at the StarkWare Sessions 2023 event in Tel Aviv that Visa has been testing settlement payments in stablecoin USDC on Ethereum.
---
Don't miss the next big story – join our free daily newsletter.