Voyager Digital's 60% Slide Leads the Sell-off for Crypto Equities
Market turmoil is not expected to let up until a shift in monetary policy occurs, analysts said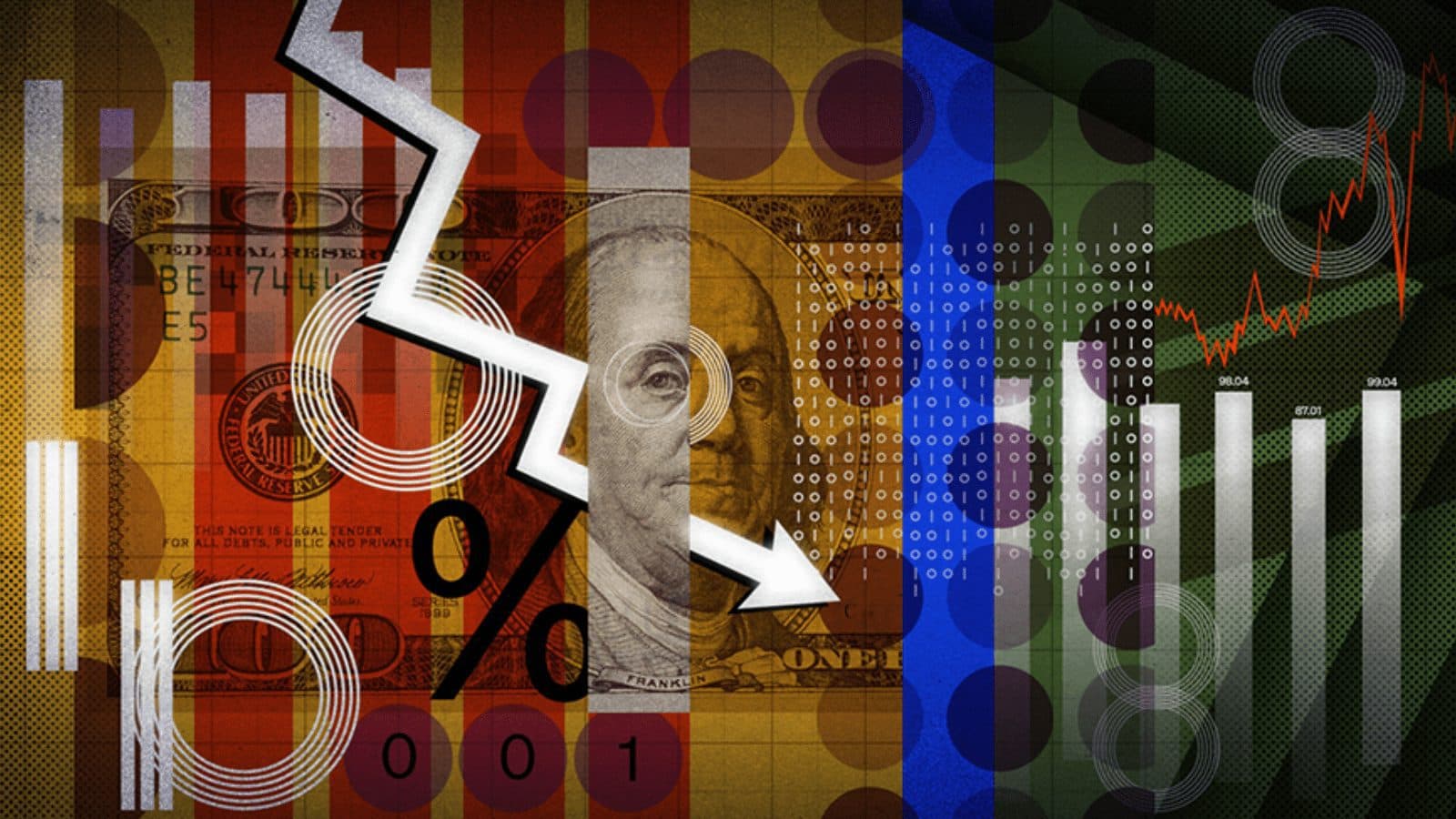 blockworks exclusive art by axel rangel
key takeaways
Voyager reveals Three Arrows Capital is at risk for defaulting on a $657 million loan
The sell-off comes as senators weigh likelihood of a recession
Crypto-related equities fell Wednesday — along with the broader market — as investors continue to parse contagion risks from lending firm Celsius' liquidity crisis. 
"Unfortunately, crypto equities are going to get penalized if either crypto or tech, or both, are down," said David Tawil, president and co-founder of Prochain Capital. "However, I expect that the same will be true to the upside, eventually…if we are at or near a bottom in crypto and/or equities, I think that it's a good entry point." 
Crypto broker Voyager Digital led the decline, at one point losing as much as 60% during Wednesday's trading session, following its disclosure that the company had exposure to potentially insolvent hedge fund Three Arrows Capital.
Voyager said Three Arrows currently has an outstanding loan of around $657 million, and the broker may issue a default if the full amount is not paid by June 27. 
"This new revelation may have some investors wondering if these unscrupulous business practices between lender and borrower are commonplace in the industry, with further trouble yet to be announced," said Josh Olszewicz, head of research at crypto fund manager Valkyrie Investments. "Multiple crypto lenders reporting liquidity issues over the past few weeks has also bred fear in the market broadly and led to a general contraction in available credit."
Exchange Coinbase, business intelligence firm MicroStrategy and digital asset mining company Marathon Digital also all posted losses Wednesday. Coinbase at one point lost 7% while Microstrategy, which has been trending down for several months, shed as much as 8.5%.
The sell-off comes as markets react to Federal Reserve Chair Jerome Powell's testimony before the US Senate Banking Committee Wednesday. If interest rates increase at a steep pace too quickly, senators warned, a recession could be the result. 
"It's certainly a possibility, it's not our intended outcome at all," Powell said. "We are not trying to provoke, and I don't think we will need to provoke, a recession." 
Market turmoil is not expected to let up until a shift in monetary policy occurs, analysts said. 
"Fading stock market bounces will still remain the go-to trade on Wall Street until the economic data dramatically weakens and the Fed pivots so that they may ease up their tightening of policy strategy," Edward Moya, senior market analyst at OANDA, said.
For crypto-related equities, specifically, Tawil added that contagion fears need to be eased first and foremost. 
"The market definitely needs to see at least one week without any additional blow ups or fissures to declare that the contagion is over," Tawil said. "Deleveraging will continue, and there will continue to be weakness in enterprises with remaining questions of stability, but the forced selling for this round will be over."
[stock_market_widget type="accordion" template="chart" color="#6B3EE5″ assets="VYGVF,COIN,MSTR,MARA" start_expanded="true" display_currency_symbol="true" api="yf" chart_range="1mo" chart_interval="1d"]
---
Get the day's top crypto news and insights delivered to your email every evening. Subscribe to Blockworks' free newsletter now.
Want alpha sent directly to your inbox? Get degen trade ideas, governance updates, token performance, can't-miss tweets and more from Blockworks Research's Daily Debrief.
Can't wait? Get our news the fastest way possible. Join us on Telegram and follow us on Google News.
---