Voyager Looking to Enter NFT Space in 2022, CEO Says
Shorter-term initiatives include crypto-backed debit card, expansion to Europe.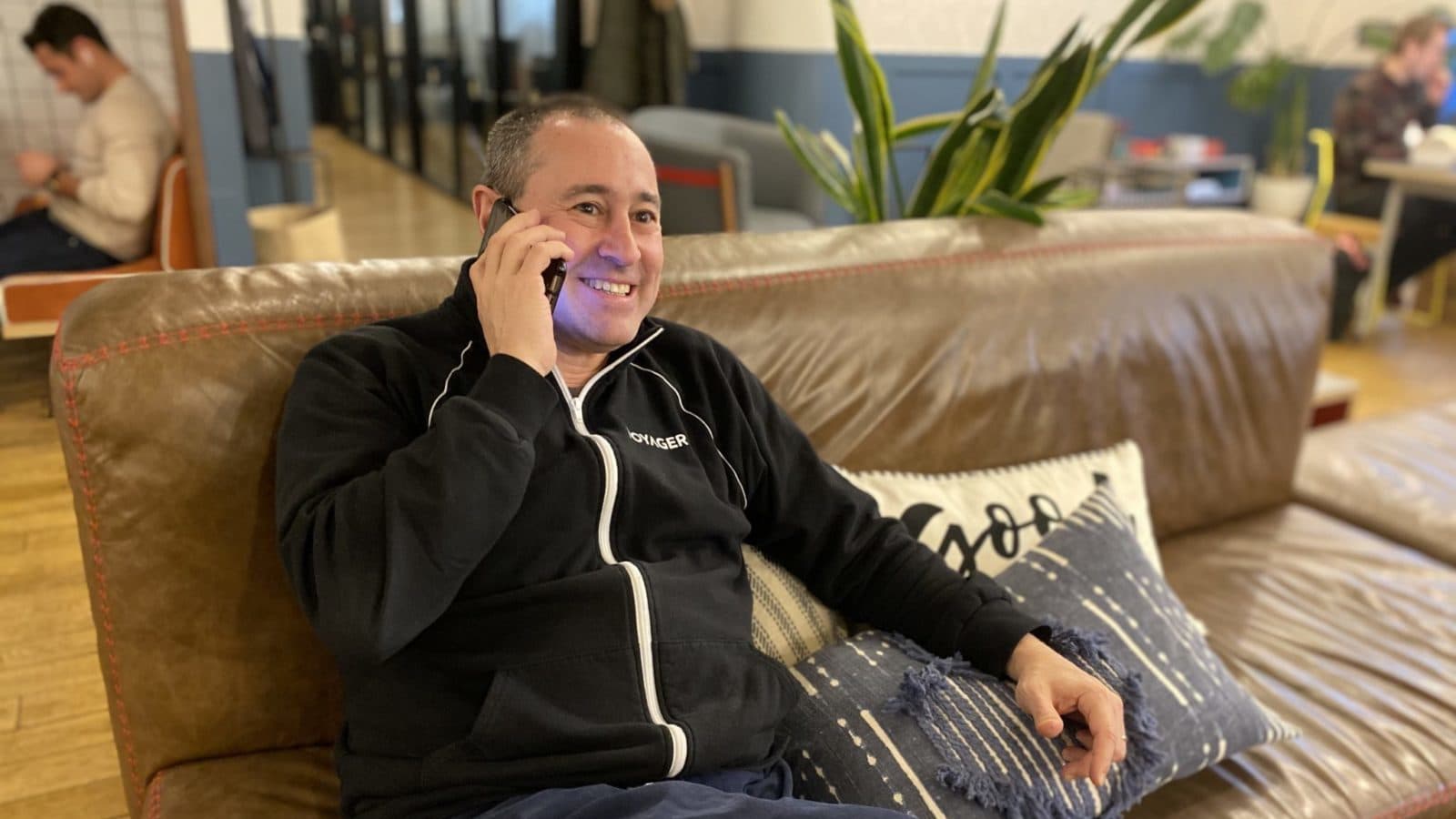 Voyager Digital CEO Steve Ehrlich | Source: Voyager Digital
key takeaways
Recent partnership with Alameda Research will help firm with NFTs, which "are core to what we want to bring to the market in 2022," Voyager CEO Steve Ehlrich said
Despite lower revenues in quarter ended Sept. 30, executive notes current quarter revenues could be record highs
While Voyager Digital is looking to bring crypto-backed debit cards and expanding internationally in the near-term, the company is also focused on delving into the NFT space next year through a new partnership.
The publicly traded cryptocurrency platform announced yesterday a $75 million investment from crypto market maker Alameda Research, which trades over $5 billion per day. CEO Steve Ehrlich said that in addition to aiding the firm on the order flow and asset management front, Alameda would also ultimately help Voyager get more involved in the NFT space. 
"They understand the NFT space; they've helped build out the Solana network," he said of Alameda Research during an earnings call on Friday. "NFTs are core to what we want to bring to the market in 2022, and having some more assistance as we grow out our own teams to do that is very important for us."
Ehrlich said Voyager intends to make NFTs on multiple platforms accessible to its users, which now totals more than 2 million. 
Voyager could look to build its own NFTs, the CEO said, noting the firm's relationships with NFL tight end Rob Gronkowski and Nascar driver Landon Cassill. But more than creating its own, the company will focus on offering access to NFTs and its marketplaces to as many people as possible.
"Customers don't know how the internet works still today — 20-something years after the internet, but they use it," Ehrlich said. "We want them to use the system and make it easy, and that's why we look at the NFTs and how we bring that marketplace — whether it's on Solana, Algorand, Avalanche or Ethereum."
Continued growth 
Ehrlich's remarks came during a conference call summarizing Voyager's fiscal year 2021, which ended on June 30. The company reported total revenue of $175 million during the year, up from $1 million during the prior year. Assets under management grew from $35 million to $2.6 billion during the one-year span, as funded accounts shot up from 23,000 to 665,000.
Transaction revenue of $154 million beat estimates of $143 million, according to a note authored by Chris Allen, an analyst at Compass Pointe Research & Trading. Fees from crypto assets loaned were $21 million, missing the research firm's missing our $31 million estimate.
Voyager earlier this month projected its revenue for its fiscal 2022 first quarter ending on Sept. 30 to be between $63 million and $67 million, down from $109 million in the previous quarter.
Ehrlich said Friday that the firm last quarter focused on its account growth, which he called the most important long-term metric and strategy. Sustaining that growth used a lot of expenses, he added. 
October has been an active month for Voyager, Ehrlich said, noting continued account growth and trading volume.
"I think we're gaining market share on people," he said, adding that the Voyager app was ranked 55th in the US this morning on the Apple Store. "With the coins we have, with the ease of use on the platform and how intuitive it is…we're gaining market share."  
The CEO partly attributed the app boost from its most recent partnership with the Dallas Mavericks. In conjunction with the deal, the company offered $100 worth of bitcoin to those who download the app, deposited $100 and traded at least $10. 
"The current quarter could achieve record revenue…validating our strategy to focus on account growth," Ehlrich said. "We expect to continue to invest heavily into marketing, product development and security."
To keep up with the growth, Voyager expects to double its headcount in the next six to nine months, as it will seek to hire more developers, product managers and marketers. 
What's next?  
Voyager CFO Evan Psaropoulos said the company began engaging with borrowers to accommodate additional loan capacity earlier this year and expects to continue seeing the benefits of these lending relationships. 
Voyager partnered with Blockdaemon in April to enable its users to earn interest on a wider scope of coins offered on the platform, and Psaropoulos said Voyager expects to see consistent staking revenues of $40 million to $50 million per quarter, beginning this quarter.
As for future offerings aside from NFTs, the company's near-term focuses include launching an enhanced loyalty rewards program and a crypto-backed debit card, as well as expanding to Europe, according to Ehrlich. The CEO noted that European regulators earlier this month approved Voyager to serve customers in France and the European Union.
Coinify, the crypto payment platform Voyager recently acquired that offers individual payment processing in 15 cryptocurrencies and transaction settlement in 20 fiat currencies, "will be the backbone" of Voyager's launch expansion to Europe, Ehrlich noted.
Voyager is also looking into offering credit cards or collateralized loans.
"With the significant assets we have, [customers are] going to want to borrow against some of those assets with us, so we're looking hard at the credit side … but those are longer-term projects for us."