'Much more appealing' than just collectibles: Web3 gaming's potential
Gaming developers must find a way to utilize crypto levers to make Web3 gaming more exciting, Argus Labs CEO Scott Sunarto said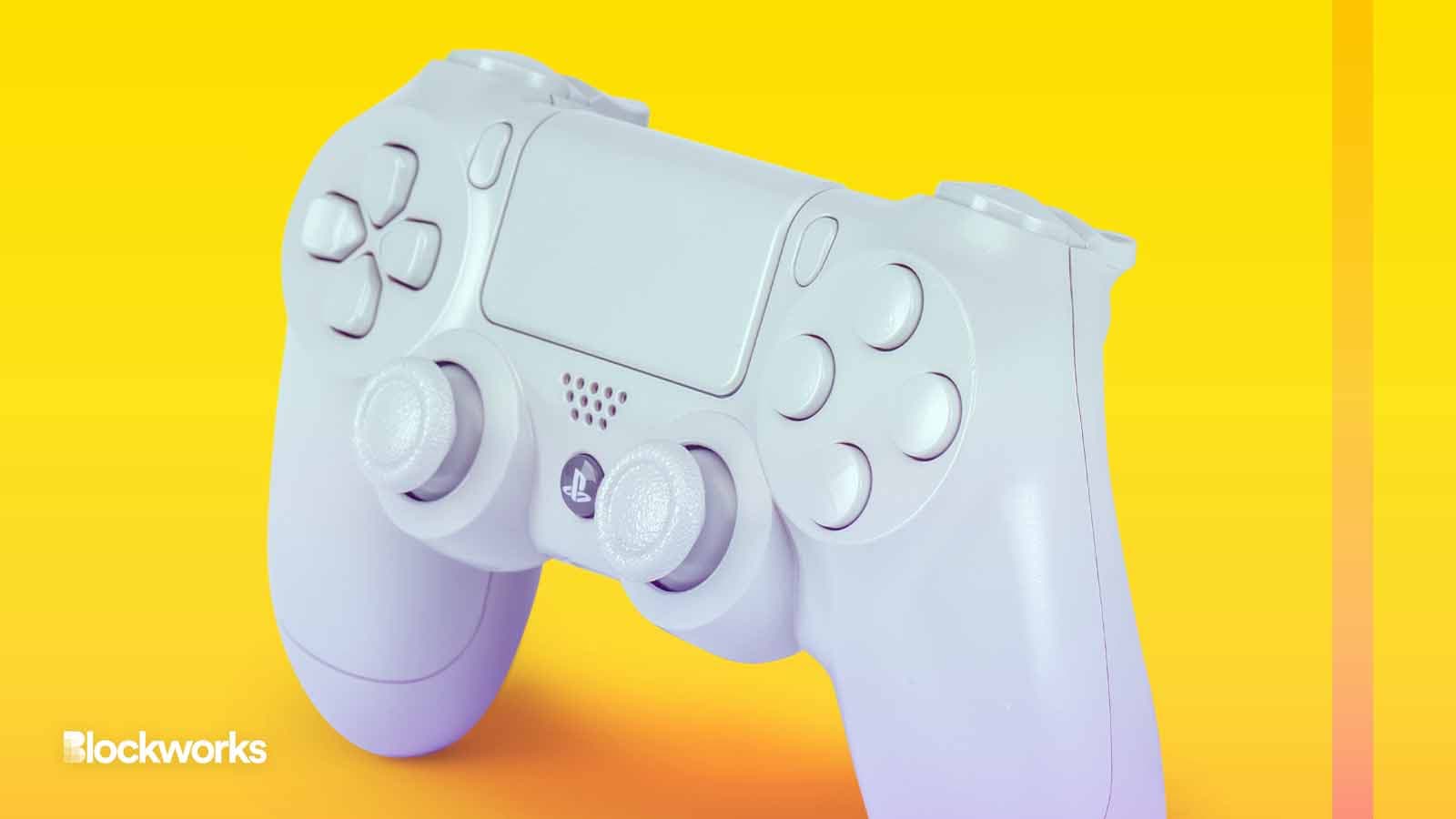 Mike Meyers/Unsplash modified by Blockworks
Despite the market downturn, Web3 gaming has been receiving ongoing interest from investors in the blockchain technology space. 
According to a report by DappRadar, of the $297 million invested, the majority of these funds are being funneled into gaming infrastructure. 
In fact, blockchain gaming itself made up roughly 41% of all on-chain decentralized app (dapp) activity in July, DappRadar notes. 
Read more: Blockchain gaming sees $300M summer funding boost
In an interview with Blockworks, Framework Ventures co-founder Vance Spencer noted that gaming has been a particularly large narrative in Asia.
"The US has more NFT, culture and DeFi – Asia is the real gaming end market," Spencer said. 
Gaming is unique because there are no rules preventing people from making a fun crypto game, Spencer said.
This sentiment is shared by co-founder Michael Anderson, who notes that crypto games need just a few more iterations before seeing mass adoption.
"Imagine a world where you have two games. They have the exact same experience, but one of them has ownership. Which one are you going to play?" Anderson said. 
How do we use crypto levers to make gaming more exciting?
Scott Sunarto, founder and CEO of Argus Labs, noted at a panel at Permissionless II that one of the biggest challenges facing the gaming industry is utilizing crypto levers to make gaming more exciting.
"A lot of game studios are building games from Web2 and slapping an NFT on top of it," Sunarto said. "I'm really passionate about finding interesting ways to use crypto levers to make Web3 gaming much more appealing beyond just having collectibles."
Sunarto notes that gaming providers are likely to want to own their own distribution, so publishers are likely to move to their own custom chain, where they have more control over granularities such as gas subsidies and customizations on the chain level.
"This can help build better user experience or even provide features that other game publishers are not able to provide," Sunarto said.
---
Don't miss the next big story – join our free daily newsletter.