WonderFi Continues to Consolidate Canadian Market With Second Acquisition
Once the deal is finalized, WonderFi will own two out of the six registered cryptocurrency trading platforms in Canada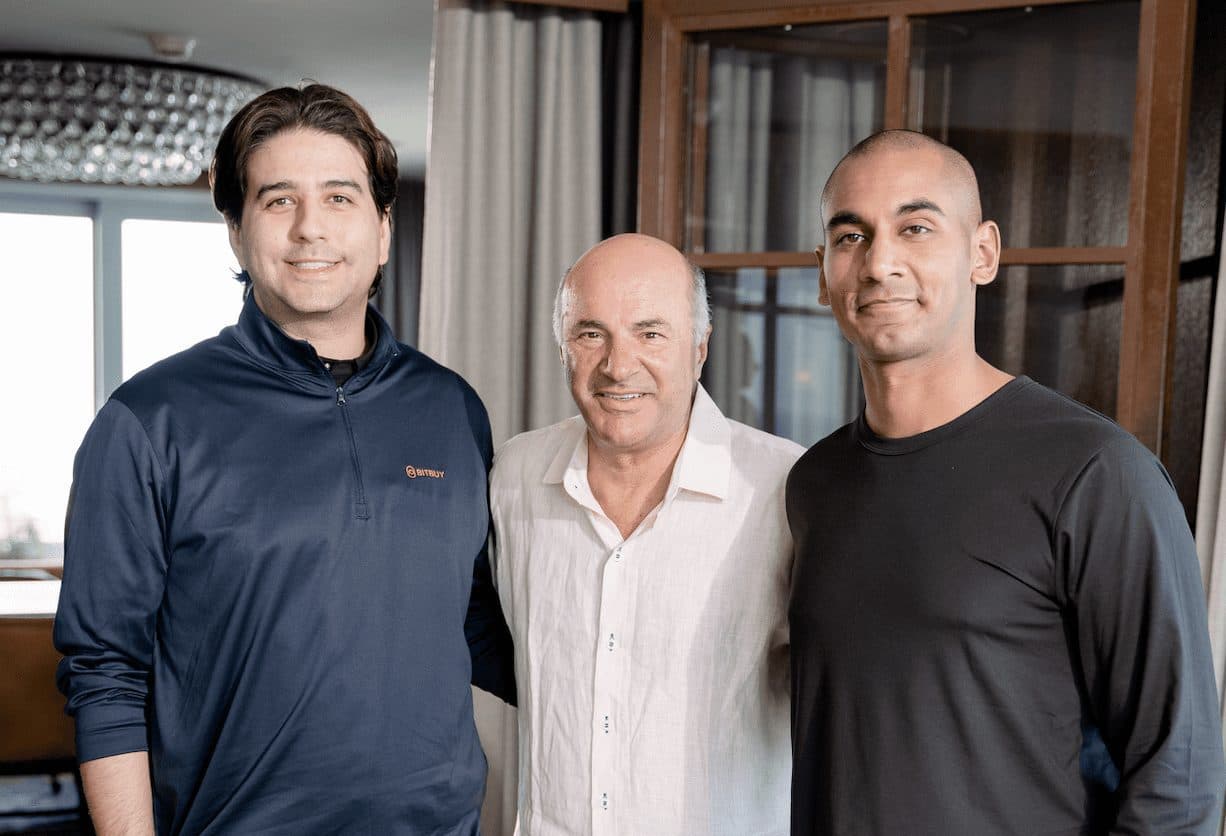 Dean Skurka, Bitbuy president, Kevin O'Leary and Ben Samaroo, WonderFi CEO
key takeaways
WonderFi announces plans to purchase second crypto exchange in Canada, which will give it a 33% market share
The teams expect the regulatory approval process to move quickly after its last acquisition set a precedent
A month after closing its last deal, Canada-based decentralized finance company WonderFi Technologies has announced plans to purchase Coinberry, another regulated cryptocurrency exchange. 
WonderFi has entered a definitive agreement to purchase Coinberry for $25.54 million. The exchange, founded in 2017, currently services over 220,000 Canadian clients and has posted over $1 billion in transactions to date. 
"We have a shared belief with WonderFi that seamless integration and unified access to digital assets is the future and where we want to be positioned," said Coinberry CEO and Founder, Andrei Poliakov.
In March, WonderFi closed its acquisition of First Ledger Corp, the parent company of Bitbuy Technologies, after first announcing plans to purchase the exchange in January. Regulatory hurdles were behind the delay, as it marked the first time in Canadian history that every provincial regulator had to approve a change of control where a publicly traded company, WonderFi, was acquiring an approved crypto entity, said Ben Samaroo, CEO of WonderFi. 
The Coinberry purchase is subject to the same regulatory approval process, but the teams expect this process to move faster this time. 
"WonderFi set a precedent with the acquisition of Bitbuy as it was the first acquisition of a licensed crypto platform in Canada,"  said Samaroo.
Once the deal is finalized, WonderFi will own two out of the six registered cryptocurrency trading platforms in Canada, putting it at a 33% market share. 
"WonderFi's management team continues to execute on accretive acquisitions, and this is an extremely important one, because it shows the speed and vision behind WonderFi's plan," said Kevin O'Leary, an entrepreneur and WonderFi advisor and investor. "Compliant access to crypto is what matters, and WonderFi has quickly established itself as a leader in Canada. Next stop, global."
---
Don't miss the next big story – join our free daily newsletter.