Crypto is boring right now, but the BitBoy drama isn't much more exciting
If the market wasn't quite so boring, perhaps BitBoy's flameout would have been a little less fiery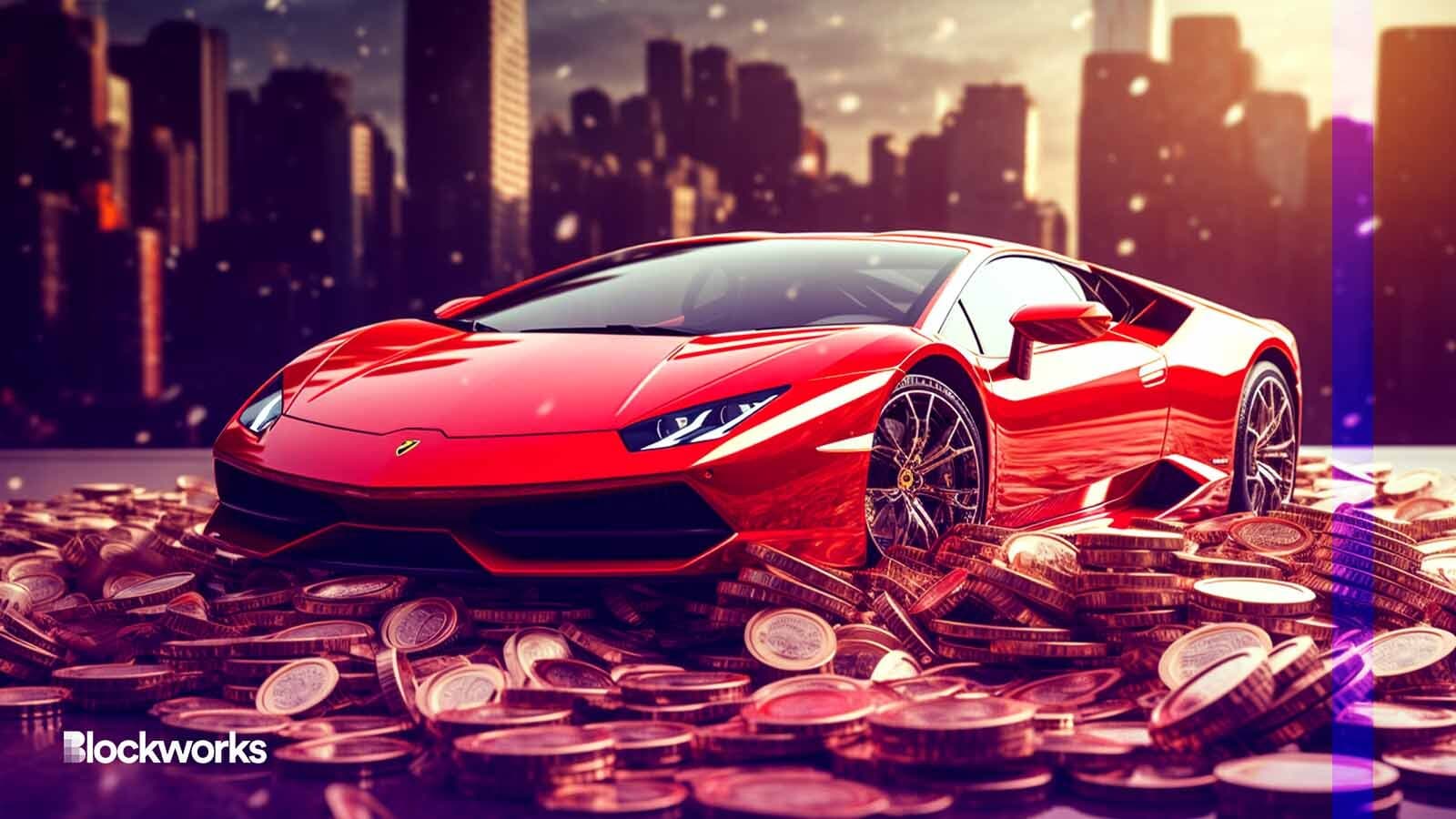 Midjourney modified by Blockworks
Everybody loves a delicious story. 
The delicious story of the week for Crypto Twitter was Ben Armstrong (formerly BitBoy Crypto) and his firing, flameout and livestreamed arrest. 
Crypto media treated the story with as much interest and enthusiasm as if it was FTX 2.0. At least, it felt especially so, because Armstrong — long a controversial figure before his unceremonious exit from the successful BitBoy Crypto channel on YouTube — had taken such pleasure in saying he (allegedly) knew ex-FTX boss Sam Bankman-Fried was a "scammer" since day one.
I'm not here to opine on what Ben Armstrong and his now-former business associates allegedly did or didn't do, both recently and in the past  — there's plenty of Crypto Twitter fodder to churn through if you're interested. 
Instead, I want to dig into why this story captured the hearts and minds of crypto, and crypto alone, this week. 
The phrase "there's no press like bad press" seems apt here. Could it be that we are all secretly hoping for Armstrong's public meltdown to catapult crypto again into the wider media universe?
Crypto-only media outlets tend to focus on the real meat of the crypto space. New innovations, launches, partnerships, regulation (and also sometimes, inexplicably AI) — in other words, up-close coverage of straight news that's really only important to the crypto circle. And we don't expect anyone else to care.
The big exception, as I'm sure you are all waiting with baited breath for me to say, is the case of FTX and Sam Bankman-Fried. This was a story that made it beyond crypto media to the mainstream, and also a story that went beyond covering a run-of-the-mill crypto scam to tabloid-esque coverage of polycules. 
The BitBoy story, salacious as it may be, has remained siloed within crypto media. Scrolling back through every single article covering the Armstrong/BitBoy this week, you can only find one non-crypto media outlet who took the bait, and their piece spells crypto as "crytpo."
I'm not begrudging crypto media outlets a chance to pounce on a sensational story. The market has been exceptionally boring for the past few months — and there are only so many articles you can write about the supposed "end of the bear market."
Read more from our opinion section: Crypto must advertise
But seeing the crypto world's interest in the situation around Armstrong and BitBoy Crypto feels a bit like the masses grasping at straws of relevancy. It was definitely a terrible time for crypto when Bankman-Fried was the center of worldwide media attention, and the spotlight on FTX's collapse did nothing to help crypto's perception — but at least it was a hot topic that brought crypto an insane amount of mindshare. 
If the plan is to repeat this situation, it's not working. It doesn't seem like Ben Armstrong and his antics have left a strong enough mark — nobody involved allegedly misappropriated billions of dollars, for example — to inspire books and TV documentaries, like someone else we know.
The Armstrong drama — and the attention paid especially — instead seems symptomatic of what I see as crypto's often misguided superiority complex. The sheer audacity of the FTX tale took the world by storm last year. But we're still nowhere near capturing that mindshare high again, especially not with smaller dramas of crypto YouTubers and their Lamborghinis.
---
I don't care much about tech, I don't care a whole lot about finance, either. I care about writing stories and watching weird things unfold. And that's why I've ended up in crypto.

But because I'm missing that passion for what crypto and blockchain are all about — finance, tech, privacy, yadda yadda — I'm going to write instead about what I am actually interested in. Everything about crypto that has very little to do with crypto.

That's what this column will be about. All the tangential stories that come out of the blockchain and crypto space, what I think about them, and how I navigate it all as a skeptical former Russian literature major.

It's precisely my perch as an outsider that lets me do what I do: Opine on all sides of any crypto issue, no strings attached, no skin in the game.

If you want to talk crypto with me, let's go off topic.
---
Don't miss the next big story – join our free daily newsletter.