BitGo and Index Coop Partner to Build 'Blue Chip' Experience for DeFi Investment
For DeFi to take off amongst institutional investors, there needs to be an access point and a product of a higher caliber than what retail traders are comfortable with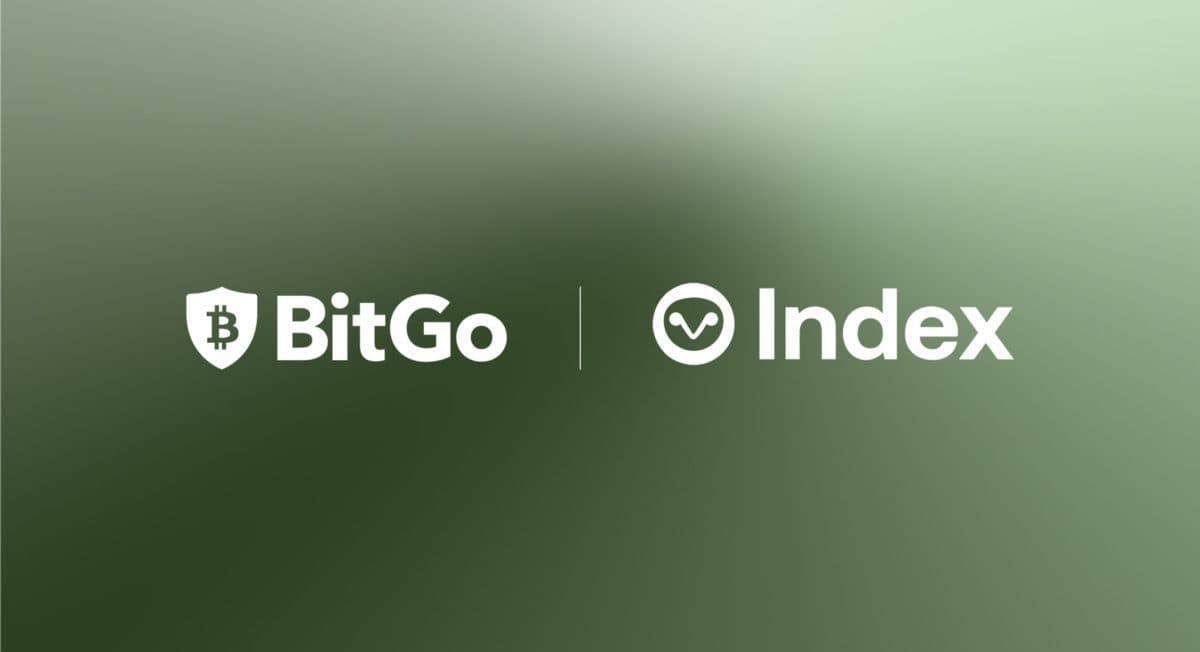 key takeaways
Over the past year, the growth of DeFi has been explosive. But this is largely from retail interest. There are a few hurdles that need to be overcome before institutions can have a larger involvement.
BitGo and Index Cooperative recently announced their plans for an index funds of DeFi investment opportunities, custodied at BitGo — one of the first digital asset trusts.
Thomas Chen, director of BitGo, one of the world's first digital asset trusts, admits that DeFi and yield farming aren't elegant experiences. He saw a gap that needed to be bridged — and Index Coop was the one to build that bridge.
With MetaMask, a popular Ethereum blockchain wallet that integrates into most browsers, all the risk is centralized to you and your computer. Chen recounted trying to explain to a family member how yield farming and MetaMask worked, and even they didn't quite feel comfortable jumping in. And an institution that manages hundreds of millions of dollars? They are going to need a better solution. 
"When these macro funds are looking at DeFi, it's really scary," he said in an interview with Blockworks. "They aren't going to allow a trader with a MetaMask wallet to interact with a 10 million dollar portfolio."
Likewise, institutions, with their research and due diligence desks, aren't going to be too keen on committing to a single DeFi protocol — or two. Given the need to spread out risk, they are going to want something akin to a stock index. 
"So there are two issues to solve," Chen said. "How do they get exposure, and how do they get security on that exposure?"
Beyond MetaMask
Enter the Index Cooperative, a DAO that creates listed digital asset indexes, such as its flagship product, the DeFi Pulse Index (DPI).
Similar to how the equities world has the S&P 500 or the Nikkei 225, the DeFi Pulse Index aims to create a token product that tracks some of the best-known DeFi protocols — what Mike Taormina from the Index Coop, calls "blue chip DeFi."
"We noticed with retail investors — and we're also seeing this with institutional investors — that you get into the space first. You're interested in bitcoin and then you get your toes wet in ethereum," Taormina said. "And we're seeing that DeFi is now emerging as that third, next, must-have theme in a crypto portfolio."
But holding these assets on a MetaMask wallet isn't going to work, which is why DPI has teamed up with BitGo to offer support for their index tokens within BitGo's digital vaults.
Much like large institutions of any type have internal controls that require two or more signatures to send out capital, BitGo has something called "multi-sig wallets" that require approval via multiple key signatures to make a transfer. 
BitGo's digital vaults are the access point, DPI is the product, Chen explained. 
Taormina cited a recent Goldman survey that said 45% of the bank's clients were interested in crypto.
"Well you can dip your toes in with bitcoin, then you go down the rabbit hole into DeFi," he said. 
A sense of stability
Certainly other stakeholders are trying to get institutional capital into DeFi as well, though they might be taking a different approach.
In May, BlockForce Capital, which is structured as a hedge fund investors would be familiar with, announced a partnership with Vesper Finance to give BlockForce's investors exposure to Vesper's token and the subsequent investment opportunities that come along with it. 
Chen added that institutional investors are going to approach the space with a much different mindset than their retail counterparts, to demonstrate the significance of more institutional dollars flowing in via the BitGo-Index Coop partnership.
"Once you see institutions come in with a longer investment horizon timelines, it really brings a sense of stability into the ecosystem," he said. "Right now it's frankly dominated by retail investors or crypto native hedge funds that are just chasing yield and that money."
Want more investor-focused content on digital assets? Join us September 13th and 14th for the Digital Asset Summit (DAS) in NYC. Use code ARTICLE for $75 off your ticket. Buy it now.