Coinbase Was Allowed to Go Public, Then Got Sued — Hypocrisy? Not Really, Some Say
The SEC greenlighting a public offering is a nuanced process that is "not passing merit on the business," industry exec says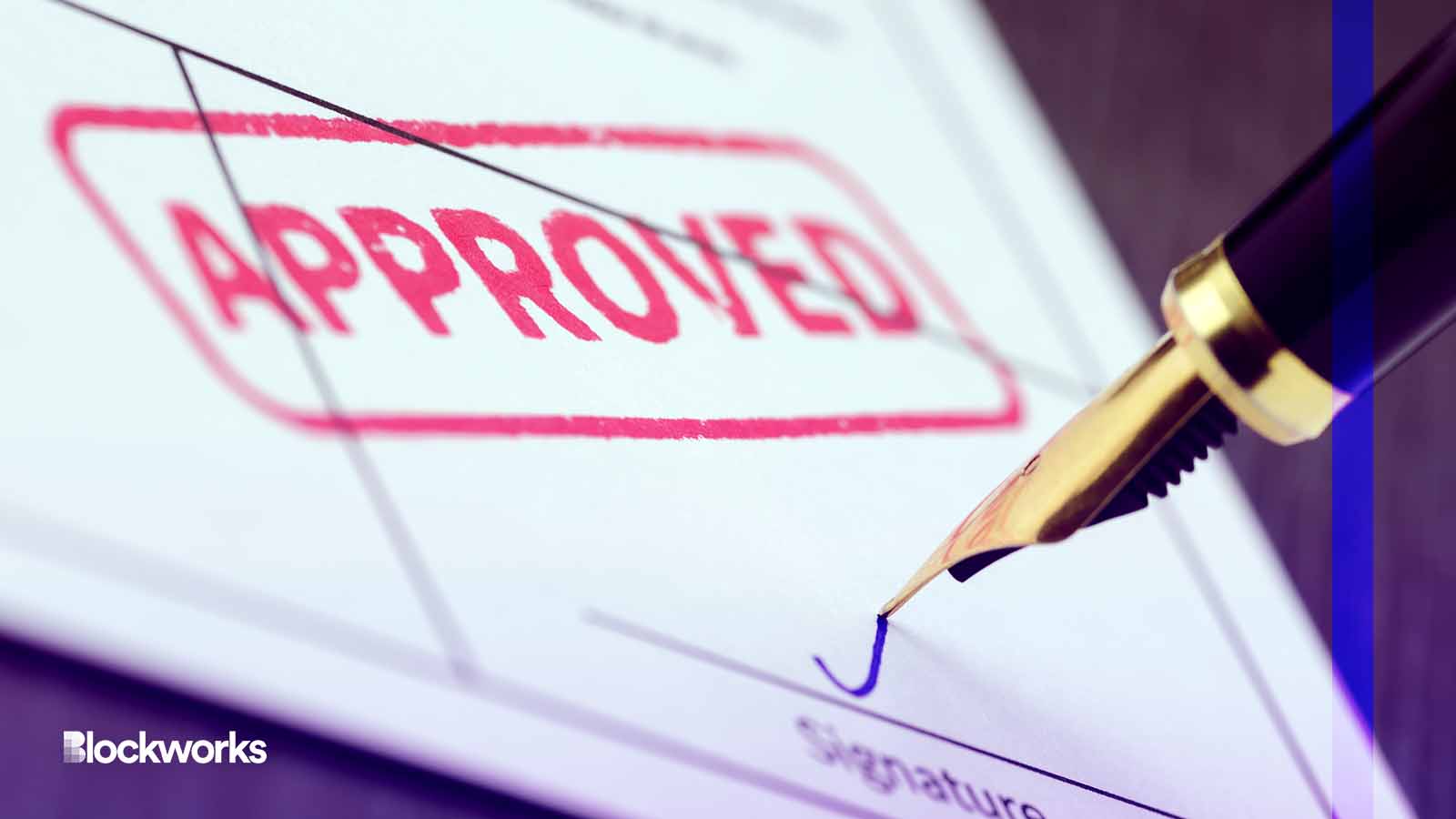 chase4concept/Shutterstock modified by Blockworks
The SEC's lawsuit against Coinbase has some wondering why the securities regulator allowed the company to go public in the first place. 
But the SEC doesn't truly "approve" a direct listing, but rather whether the company has fulfilled certain requirements to do so, industry watchers said.
Coinbase first revealed in April 2021 that the SEC "declared effective" its registration on Form S-1 — the initial registration form for new securities — related to a proposed public direct listing of its Class A common stock.
The SEC sued Coinbase Tuesday for allegedly operating as an unregistered exchange since at least 2019. Coinbase Chief Legal Officer Paul Grewal said the SEC's enforcement-only approach amid unclear crypto regulations hurts companies like Coinbase "that have a demonstrated commitment to compliance." 
"For the SEC to now come back around and claim that a bunch of things that were already presented are problematic is nonsense," crypto podcaster Scott Melker said during a Twitter Space Monday. 
Melker's comments came after the SEC brought a suit against Binance — in anticipation that the regulator would next go after Coinbase after serving the latter company with a Wells notice in March. 
Other industry folk took to Twitter, claiming the latest suit is contradictory to the regulator allowing Coinbase's public listing. 
But Joe Carlasare, partner at law firm Amundsen Davis LLC, countered Melker's point on the Twitter Space, noting that the approval of a registration statement is handled by an "entirely different division" within the regulator.
"You basically have people that look at the paperwork and say are you disclosing everything? Are you making sure that you're not hiding anything for investors?" he said. "[The SEC decided] to greenlight that even though the underlying activity itself is unlawful in their mind.
"That's how absurd their reasoning is at the SEC, with all due respect to the people at the SEC," Carlasare added. 
The SEC did not immediately return a request for comment. 
Bruce Fenton, managing director at blockchain startup Chainstone Labs, agreed, saying that the SEC approving a public offering is "not passing merit on the business" of that entity.
"There's no offering that they approve," Fenton explained. "What they will approve is a registration statement and they basically say this is complete, you've disclosed all of the things you need to disclose, you've got the auditing that you need and you've got the stuff you need to do to be a publicly traded company."
A year prior to the public listing, Coinbase appointed Deloitte as its independent registered public accounting firm.
Though odd to see the SEC act against a company it essentially allowed to become a public company, Morningstar Analyst Michael Miller said, he told Blockworks that greenlighting that process is "not an endorsement." Nor is it "a long-term claim on any future changes in strategy the company makes being also OK," he added.
Gary Gensler became the SEC's chair in the same month Coinbase went public, and so legwork around the SEC declaring effective the crypto exchange's registration statement predates him, Miller noted.
Coinbase also expanded the number of cryptocurrencies it was listing on its exchange after it went public, he added.  
The company stated a goal to "bring more assets to Coinbase, faster" in a June 2021 blog post, adding that it would seek to "list all legal assets."
"Also…we've seen some of the issues that can arise when you have an exchange, brokerage and custody service kind of combine into one and the conflict of interest — very loudly with FTX," Miller said. "So there's realistically more regulatory attention being paid to that business model."
Coinbase has repeatedly contended since receiving a Wells notice from the SEC in March that the company does not list securities. 
The crypto exchange noted in an April filing its "extensive efforts" to engage with the SEC during its public listing process, as well as before and after.  
"This abrupt move toward litigation did not result from discovering new facts about Coinbase's business; the commission has the same facts today that it has had for years," it states. "Nor does it result from the staff's discovery of something that Coinbase concealed or misrepresented in its extensive engagement with the staff, including during the registration process. Coinbase did no such thing."
---
Don't miss the next big story – join our free daily newsletter.