Coinbase Co-founder's Fund Buys Dip, Spends $50M on COIN
Coinbase co-founder Ehrsam, through Paradigm, buys COIN stock for the first time in about a year, while CEO Armstrong has been selling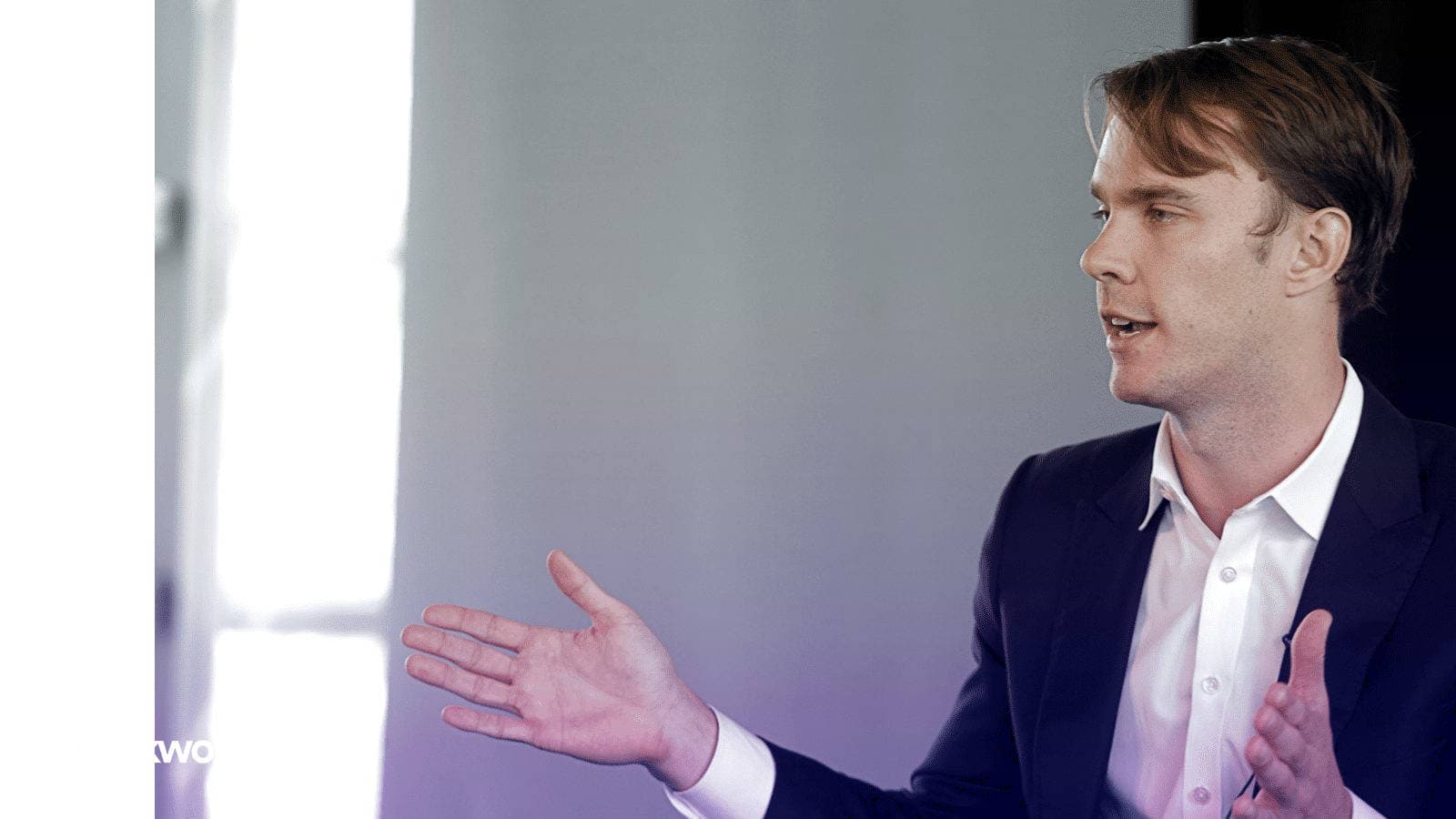 Coinbase co-founder Fred Ehrsam appears bullish on the US crypto exchange's stock.
Ehrsam, also the co-founder and managing partner of crypto investment firm Paradigm, scooped up $48.8 million worth of Coinbase (COIN) shares for his funds earlier this week, according to an SEC filing.
The co-founder, via Paradigm, has acquired an additional 810,000 shares of Coinbase stock in several trades across Tuesday and Wednesday. He bought shares for between $59.30 and $63.20 each.
Ehrsam now owns a total of 5.6 million COIN shares held indirectly through three entities Paradigm One LP, The Frederick Ernest Ehrsam III Living Trust and Paradigm Fund LP, the filing shows.
Coinbase, one of the largest cryptocurrency exchanges, went public through a direct listing on the Nasdaq Exchange in Apr. 2021. Ehrsam raked in $270 million by offloading Coinbase stock in the months after Coinbase went public — cashing in nearly 856,000 shares for $315.67 on average.
Since its listing, COIN has plummeted some 85% from its opening bid more than two years ago, when it listed at $381 a share. It's now at $60.35. In year-to-date terms, COIN is faring much better, up 81%.
It follows earlier purchases from Coinbase insider and Shopify CEO Tobias Lutke, who'd been spending hundreds of thousand of dollars on COIN stock per week on average throughout the start of the year.
Those buys have since ceased, per OpenInsider data compiled by Blockworks, which tracks SEC filings.
Ehrsam co-founded the company with CEO Brian Armstrong in 2012. Prior to founding Coinbase, Ehrsam was a foreign exchange trader at Goldman Sachs. 
Armstrong himself has been busy selling Coinbase stock fund his other ventures, with an eye to offload 2% of his company stake over one year.
Ehrsam left his day-to-day role at Coinbase in 2017 but continues to be involved with the company, serving as a company director. After leaving Coinbase, he co-founded Paradigm, a crypto-focused investment firm, with Matt Huang, a former partner at Sequoia Capital.
Ehrsam's latest Paradigm buys come around one year after his funds and trusts first bought the Coinbase dip, spending $76.8 million to acquire a little more than 1.1 million COIN shares, scooping them up for $68.49 on average.
Overall, since Coinbase went public, the cost average of Ehrsam-related vehicles currently sits at $65.67, putting them about 9% down on COIN purchases to date.
Updated May. 13, 2023 at 6:05 am ET: Amended headline and added context to emphasize Ehrsam's relationship with Paradigm
David Canellis contributed reporting.
---
Don't miss the next big story – join our free daily newsletter.