Regulate Crypto Just Like Gambling, UK Treasury Committee Says
UK Treasury invokes an age-old bear case for crypto: "unbacked" digital assets have no intrinsic value, more like gambling than finance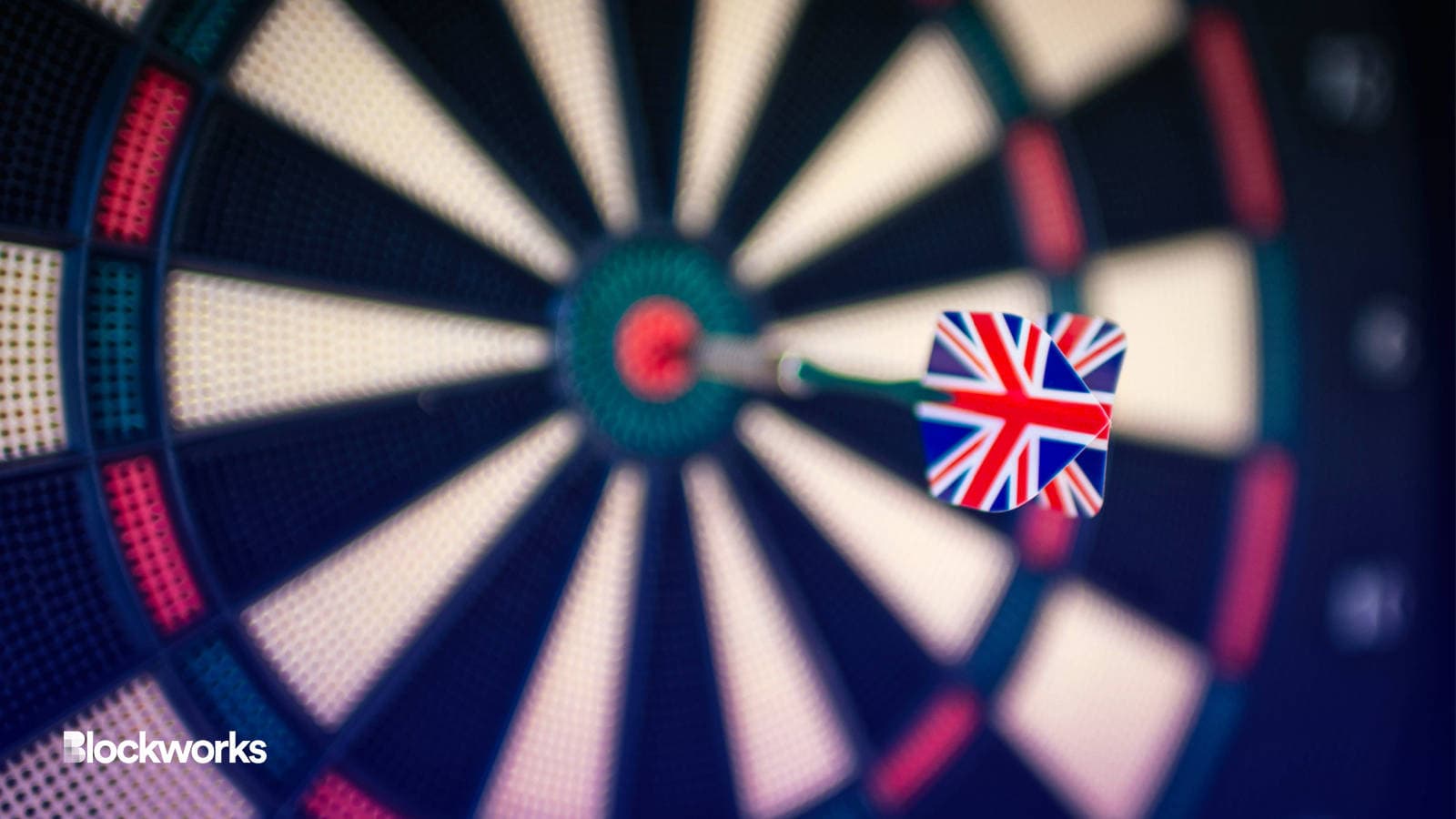 Ivan Berrocal/Shutterstock modified by Blockworks
Critics have often labeled investing in crypto something akin to gambling. But if UK lawmakers get their way, the industry could soon be regulated in much the same way as casinos.
A new report from a group of UK parliamentary representatives outlines perceived risks associated with unbacked crypto assets, emphasizing a supposed lack of intrinsic value and extreme price volatility.
The findings suggest these traits expose consumers to significant gains or losses, resembling gambling more than a financial service.
"We are concerned that regulating retail trading and investment activity in unbacked crypto assets as a financial service will create a 'halo' effect that leads consumers to believe that this activity is safer than it is, or protected when it is not," the Parliament's Treasury Committee said in a House of Commons committee report published May 17.
The report cites bitcoin (BTC) and ether (ETH) as examples of "unbacked crypto assets," apparently delineated from asset-backed tokens such as stablecoins USDC, tether or even Pax Gold.
CryptoUK, a crypto trade association, said it strongly disagreed with the recommendation, arguing that this approach would overlook the sector's intricacies and its potential for attracting investment and fostering economic growth for the UK economy.
"No other global jurisdiction has taken this approach and referencing MiCA in the EU, we need to be taking a bespoke and tailored approach for regulation within the industry to ensure the UK does not become a hostile environment for businesses to be domiciled," the organization said in a statement. 
"Likewise, this approach will not provide the right level of protection for UK consumers — they will likely take opportunities to invest and transact with non-UK organizations which is wholly against the objective of protecting these consumers through regulation."
Ian Taylor, board advisor at CryptoUK, highlighted the contradiction between the Treasury's statement and HM Treasury's consultation proposals. The proposals aim to bring activities, such as operating trading venues and serving as intermediaries, within the scope of existing financial regulations.
"Professional investment managers see bitcoin and other crypto assets as a new alternative investment class — not as a form of gambling — and institutional adoption of unbacked crypto assets has increased significantly," Taylor said.
"Furthermore, gambling is exempt from capital gains tax. Does the Government really wish to exclude tens of millions of pounds in tax income from gains made by the buying and selling of unbacked crypto assets?"
Blockworks has reached out to the UK's finance ministry for comment.
Gambling or not, UK Treasury digs cross-border crypto
In February, the UK government published a consultation paper to establish a regulatory framework for crypto assets, aiming to stabilize the industry.
This followed its announcement last year to introduce regulations for stablecoins and crypto assets used in payments through the Financial Services and Markets Bill.
The Treasury's statement on likening crypto markets to gambling is not a new perspective. Todd H. Baker, a lecturer in law at Columbia Law School, wrote a blog last year comparing crypto trading to professional esports gambling, and encouraged policymakers to regulate it as such.
Not to mention, billionaire investor Warren Buffett has famously referred to bitcoin as a "gambling token."
The Treasury committee did acknowledge potential benefits associated with certain types of crypto assets. Among the most compelling use cases it mentioned were crypto's ability to boost payment efficiency and reduce costs, particularly for cross-border transactions and in economically disadvantaged regions.
"We therefore welcome the government publishing proposals for how it plans to regulate crypto assets used in financial services," the Treasury said.
However, the committee said the government should refrain from allocating public resources to support crypto asset activities that lack a clear and beneficial purpose. They pointed to the Royal Mint's plan to launch an NFT, which was scrapped this year.
---
Get the day's top crypto news and insights delivered to your email every evening. Subscribe to Blockworks' free newsletter now.
Want alpha sent directly to your inbox? Get degen trade ideas, governance updates, token performance, can't-miss tweets and more from Blockworks Research's Daily Debrief.
Can't wait? Get our news the fastest way possible. Join us on Telegram and follow us on Google News.
---