Crypto Transactions Under $50 May Soon be Exempt From Capital Gains Tax
Users will not have to pay capital gains taxes when the asset appreciates less than $50 for personal transactions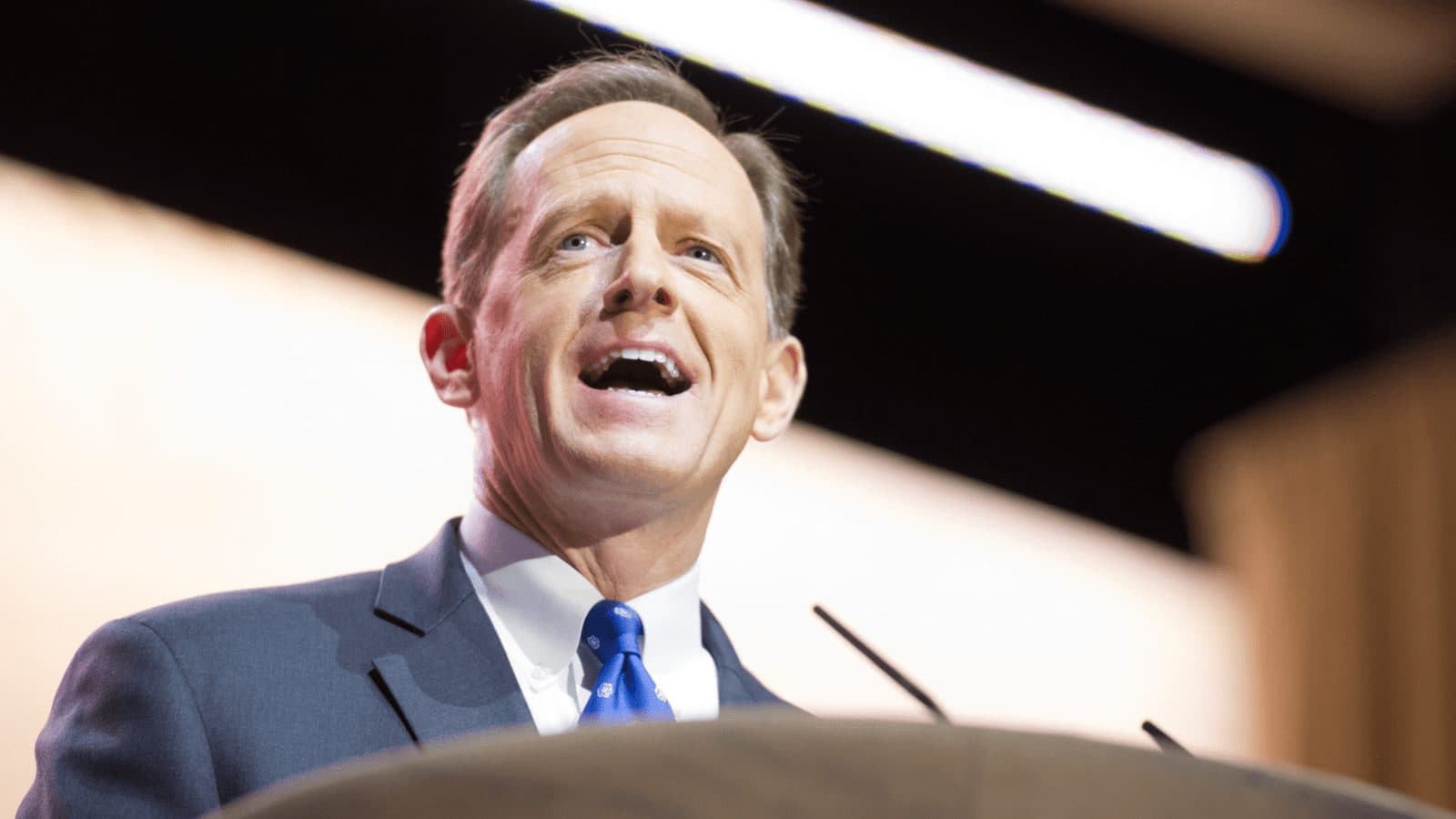 Sen. Pat Toomey | Source: Shutterstock
key takeaways
A new bipartisan bill will change how crypto transactions are taxed
As the law currently stands, anyone that uses crypto for any transaction, regardless of amount, must report gains on the value of the cryptoasset sent
Two senators have proposed the latest bipartisan federal legislation addressing cryptocurrency — this time in a bid to exempt digital asset purchases of $50 or less from steep capital gains taxes. 
Sens. Pat Toomey, R-Pa., and Kyrsten Sinema, D-Ariz., are sponsoring the bill — the Virtual Currency Tax Fairness Act — which would additionally prevent the IRS from collecting taxes from retail traders when the asset in question appreciates less than $50. 
"While digital currencies have the potential to become an ordinary part of Americans' everyday lives, our current tax code stands in the way," Toomey said in a statement. "The Virtual Currency Tax Fairness Act will allow Americans to use cryptocurrencies more easily as an everyday method of payment by exempting from taxes small personal transactions like buying a cup of coffee."
As the law currently stands, anyone using crypto for any transaction, regardless of the amount, must report gains on the value of the cryptoasset. 
"I'm glad it seems to be indexed for inflation, because $50 now is going to be pretty meaningless going forward," Kell Canty, CEO of Ledgible, said. "If we end up having inflation along the lines of what we're seeing currently."
To prevent buyers and sellers from taking advantage of the policy, the bill includes an aggregation rule to treat all sales or exchanges that are part of the same transaction as one sale or exchange. 
The provision is intended to prohibit someone from breaking up a single purchase into numerous transactions under $50 (or under $50 gain) for each of the virtual currency exchanges to qualify for the de minimis exemption.
"For example, if I were to purchase something that is $500 with crypto (assume for simplicity, you have a basis of $0 in the crypto, so the gain is $500), without the aggregation rule, I could break that purchase into 10 separate transactions (think swiping your credit card 10 different times) and game the system to qualify for the de minimis exemption," a Toomey aide told Blockworks. "The aggregation rule treats all 10 transactions as what it really is — one $500 transaction — and therefore the transaction would not be eligible for the de minimis exemption." 
The aide requested anonymity because they weren't authorized to speak to the media. 
The bill, if passed, could help increase the adoption of cryptocurrencies for transaction purposes, proponents say. 
"The IRS first addressed the issue of taxation of virtual currency transactions in 2014, declaring that virtual currency should be treated as property for tax purposes," Perianne Boring, founder and CEO of the Chamber of Digital Commerce, said. "That classification was a major setback for adoption because taxpayers were required to track gains and losses in the value of virtual currency each time it was used, hindering retail adoption." 
More people have been using cryptocurrencies for transactions in recent years. In 2020, the total number of transactions processed globally over the Bitcoin network surpassed 150 million, up from around 80 million in 2018, according to data from Digiconomist. 
"In terms of regulatory and tax implications, it should be the same way, just a fair equal footing for all payment methods, and that includes crypto," Canty said.
---
Don't miss the next big story – join our free daily newsletter.