Crypto's Future is Self-Custody, Dealing Blow to Exchanges, Ledger VP Says
Self-custody is a natural progression of the industry and inherently unique to crypto's founding principles, according to Ledger executive Charles Hamel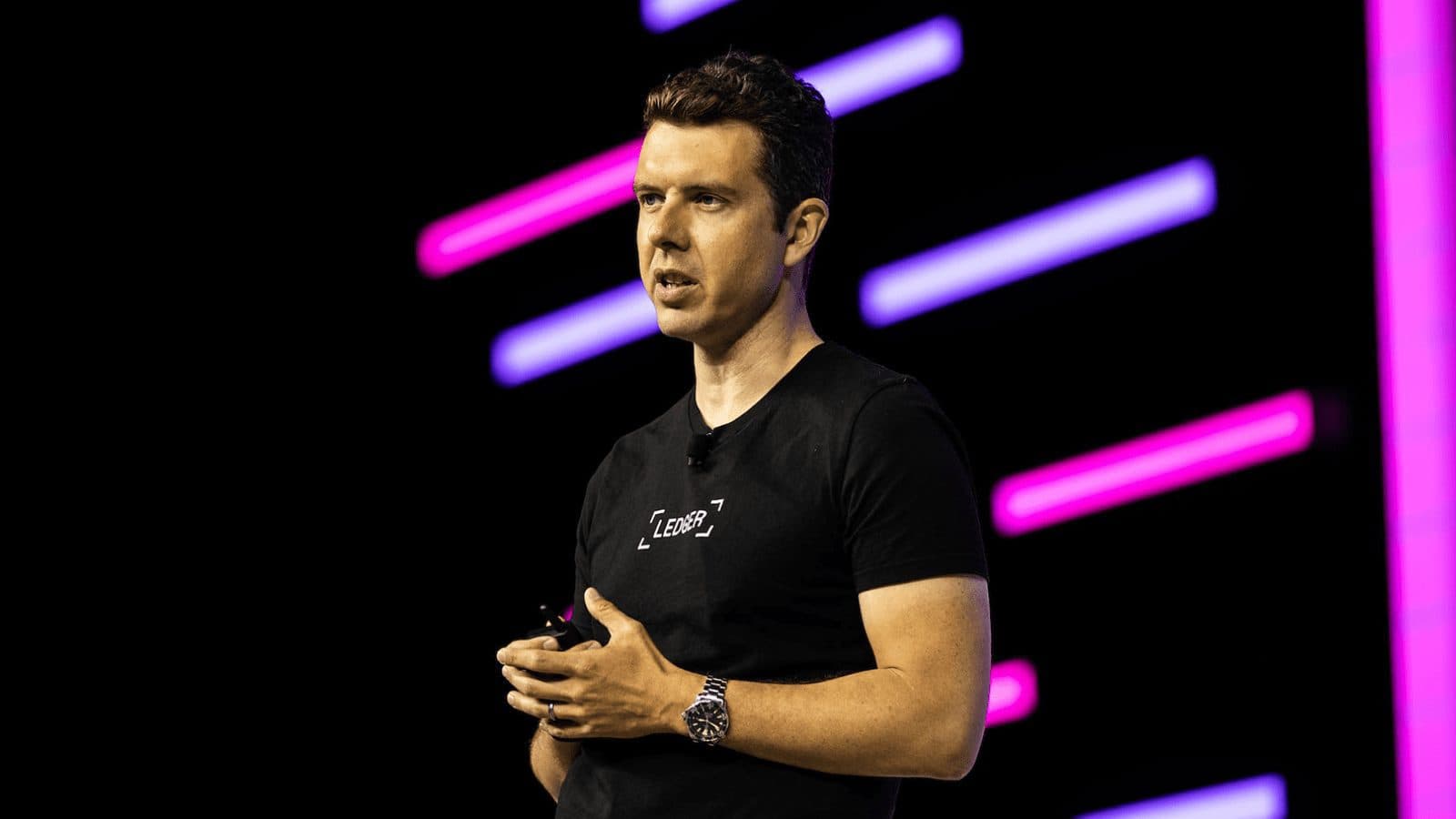 Charles Hamel, Ledger's Vice President of Product
key takeaways
Ledger, predominantly known for its crypto hardware wallets, plans to add a cryptocurrency wallet extension on Safari
Coinbase CEO Brian Armstrong, meanwhile, said he's expecting users to more seriously consider taking their assets into their own hands
As retail and institutional interest in digital assets grows, wallet providers are betting on crypto holders taking ownership of their assets. 
Self-custodying digital assets is the "future," said Charles Hamel, vice president of product at crypto hardware wallet manufacturer Ledger. He added that ownership is "really unique and esoteric to the things we are building."
Ledger's hardware wallets allow users to store digital assets directly on a USB drive while securely controlling their private keys, as opposed to web-based or software wallets. 
Exchanges are also starting to think about the role self-custody and ownership plays in the current digital asset landscape, Hamel said.
Crypto holders increasingly want to keep their assets themselves, often for fear of misplacing their private keys and losing their funds forever, he said. As a result, exchanges have started offering self-custody services, often for a premium fee.
Coinbase CEO Brian Armstrong said he expects users to more seriously consider taking assets into their hands. The exchange now offers self-custody wallets and soon will give users the option to do so directly through the app, Armstrong wrote in a recent blog post.
As investors become more comfortable with the technology, concerns swirling around possession and security are becoming paramount, Hamel said.
"The products that the most crypto-forward people are using today will be used by mainstream customers in a year, and by institutions a few years after that," Armstrong wrote. "We need to start integrating them today."
Ledger unveiled plans to add a crypto wallet extension, Ledger Connect, on Safari that will allow users to connect hardware wallets to Web3 applications such as Ethereum and Solana. 
"We want to reduce the friction for ledger users to bring their keys to Web3," Hamel said. 
Security is likewise key when it comes to self-custody, he added. Ledger Connect plans to add a new security layer, "Web3 Check," Hamel said, which intends to flag suspicious Web3 apps. Users will be alerted if an app is linked to past scams, hacked websites or fraudulent smart contracts — the latter are on the rise as decentralized finance protocols rise. 
"Having something in your hand is essential for people — the tangibility of it is really important," Hamel said.
---
Get the day's top crypto news and insights delivered to your email every evening. Subscribe to Blockworks' free newsletter now.
Want alpha sent directly to your inbox? Get degen trade ideas, governance updates, token performance, can't-miss tweets and more from Blockworks Research's Daily Debrief.
Can't wait? Get our news the fastest way possible. Join us on Telegram and follow us on Google News.
---