DeFi Protocol Euler Gets $32M From Coinbase, FTX To Diversify DAO
Euler said it has raised millions of dollars via a "DAO treasury diversification round," valuing the budding DeFi protocol at $375 million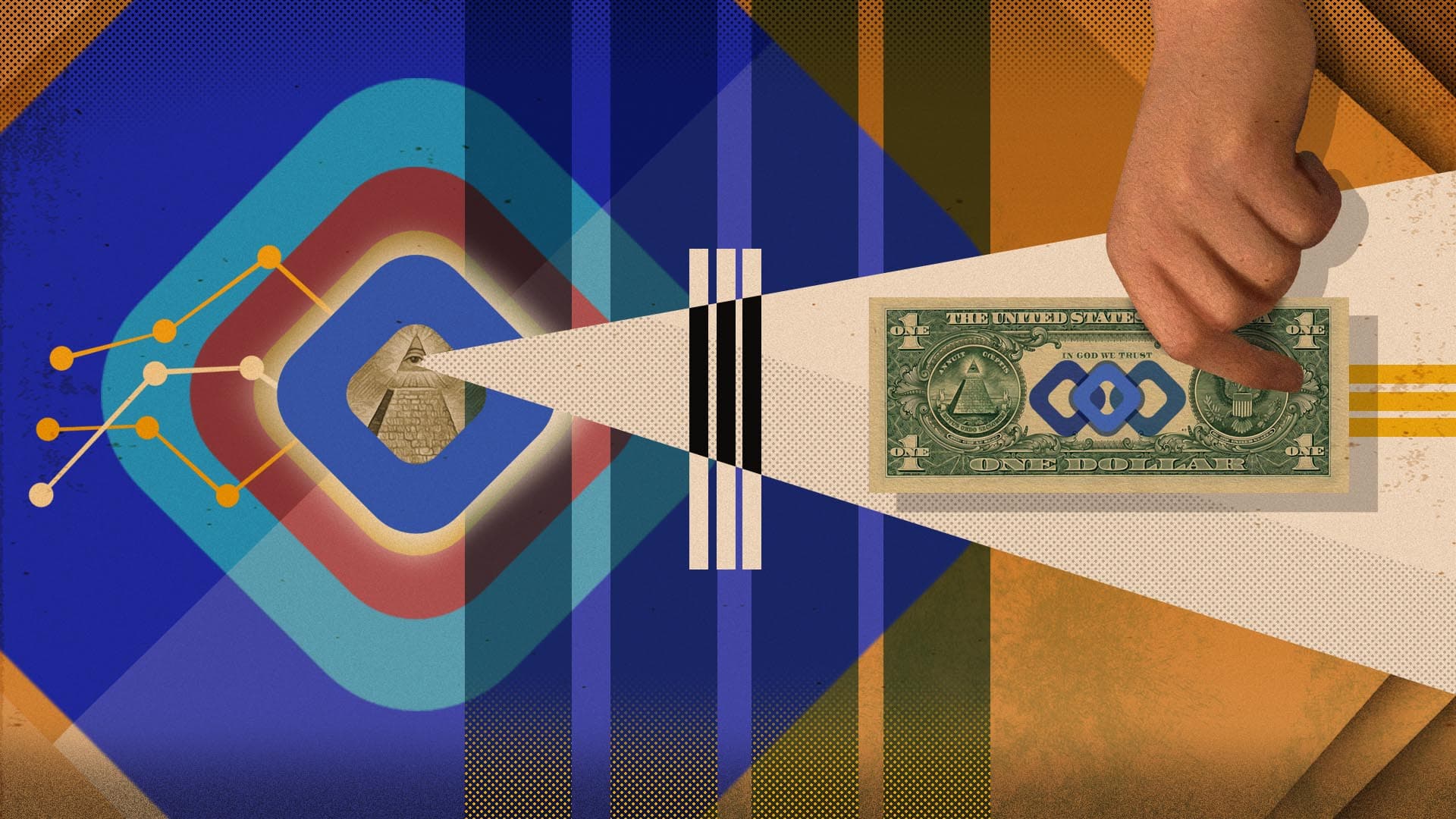 Blockworks exclusive art by Axel Rangel
key takeaways
DeFi lending protcol Euler is looking to diversify its decentralized autonomous organization ahead of launch
Venture capital arms of Coinbase, FTX as well former Andreessen Horowitz alum Kathryn Haun's Haun Ventures were involved in the round
DeFi lending protocol Euler said Tuesday it has received millions in fresh funding from industry veterans in a bid to diversify its DAO treasury.
The $32 million funding round was led by San Francisco-based venture capital firm Haun Ventures — founded earlier this year by former Andreessen Horowitz general partner Kathryn Haun.
Euler's round also included support from the venture arms of prominent crypto exchange providers Coinbase and FTX, as well as venture capital firms Jump Crypto, Jane Street, Variant and Uniswap Labs Ventures.
Its latest raise, classified as a "DAO treasury diversification round," places the 2-year-old firm's valuation at $375 million, a spokesperson told Blockworks. Despite the market slump, DeFi (decentralized finance) continues to experience considerable activity, as evidenced by more than $105 billion in total value locked in smart contracts, Blockworks data shows.
Founded in 2020, Euler is a noncustodial protocol comprised of a set of smart contracts based on the Ethereum blockchain. Its platform allows users to lend and borrow most cryptocurrencies via risk-based asset tiers, according to its white paper.
"Euler takes a unique approach to addressing the risks associated with lending and borrowing crypto assets that stood out to us as exemplary in DeFi," Haun said in a statement. "These kinds of innovative solutions are particularly important since lending and borrowing protocols serve as a key cornerstone of crypto markets."
With the aim of "democratizing the assets people can lend and borrow," the platform attempts to shield users from sudden decreases in an asset's price, as well as subsequent liquidations that fail to adequately repay a borrower's debt.
Euler says it structures the associated risks by placing cryptoassets into categories via its "isolation-tier," "cross-tier," and "collateral-tier" offerings. The hope is that by classifying the various risk profiles, users stand more ready and aware of what they are purchasing.
"When creating Euler, our main goal was to avoid the many necessary steps required to list assets on other protocols while ensuring that the risks associated with this type of lending and borrowing could be addressed properly and mitigated," Euler founder Michael Bentley said.
"This raise was always about bringing onboard ecosystem partners that would contribute to good governance of the ecosystem."
---
Don't miss the next big story – join our free daily newsletter.