What Effect Could Ethereum's Shanghai Upgrade Have on Price?
Validators will soon be able to withdraw their staked ether with the launch of the Shanghai upgrade, a net positive for price long-term, analysts say — with some caveats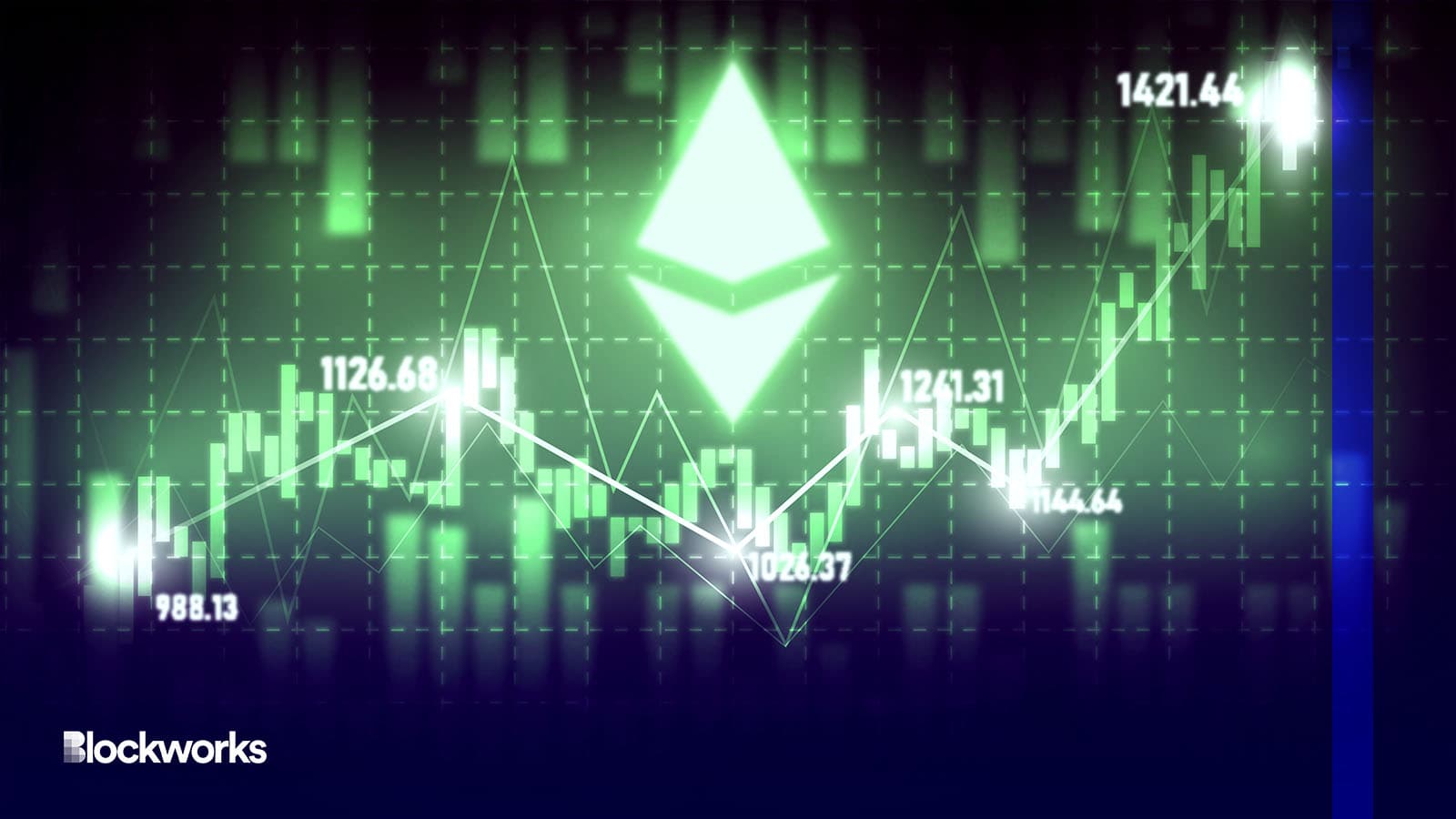 Source: Shutterstock / Natchapol18, modified by Blockworks
The eagerly awaited Shanghai upgrade for Ethereum is set to launch in the coming weeks, raising questions about the future price performance of the world's second-largest digital asset.
Rivaling the buzz surrounding "The Merge" last year, validators will finally be allowed to withdraw their staked ether (ETH) — held since the inception of the Beacon Chain.
Ethereum developers inched closer to that dream early Tuesday after successfully launching the Shanghai Capella upgrade on the Sepolia testnet, a necessary precursor to the eventual mainnet deployment.
If executed as intended, Shanghai will enable validators to withdraw ether once the update is fully implemented, as soon as late March.
Although Shanghai may cause a significant sell-off initially — due to a brief spike in available ETH supply — it is expected to be a short-term phenomenon, according to some analysts Blockworks spoke to. In the medium to long term, the upgrade may contribute to greater price stability.
Unlike most PoS chains that have a set unstaking period, Ethereum employs a "dynamic withdrawal queue," dependent on the demand to unstake at any given moment, Blockworks Research analyst Dan Smith said.
The exit queue has limitations to prevent the entire validator set from leaving at once. The question on people's lips: How large will the selling pressure be?
"If we assume the maximum outflow permitted by the protocol occurs, i.e. the worst case scenario, we see selling pressure around $95 million per day, for the first 3 days, which is equivalent to 2% of 24-hour volume, according to CoinGecko," Smith said.
That assessment coincides with other analysts' takes, too. Rich Falk-Wallace, CEO of research firm Arcana and former portfolio manager at Citadel, modeled his worst-case scenario on Tuesday.
Falk-Wallace believes it would take more than two years for the number of validators to reduce to 100,000 from the current 536,000, assuming the maximum outflow of validators occurs.
Should that scenario come to fruition, Falk-Wallace estimates selling pressure could amount to around 6% of daily volume (0.2% of total ETH) over the first three days, 1% for the next six months and 0.3% over an 18-month horizon.
A significant decrease in the number of validators on the Ethereum network could result in some short-term selling pressure in the market, but the impact would likely be relatively small and dissipate over time.
APY incentives and LSDs
Since some validators first locked up ETH in December 2020, the market has witnessed a significant increase in the number of DeFi and non-custodial solutions.
Shanghai is also expected to be a pivotal moment for liquid staking derivatives (LSDs), as individuals who have not yet staked their ETH may be opting to wait until the upgrade is fully operational before doing so.
Compared to other PoS chains, Ethereum has a lower percentage of its total blockchain staked, which is currently hovering around 14%, Adam Struck, founder of crypto-focused venture capital firm Struck Crypto told Blockworks.
The Annual Percentage Yield (APY) paid to validators is related to the number of validators, so as more people exit, the incentives for remaining validators increase, Struck said.
As the number of validators decreases, the issuance rate of new ETH also decreases, resulting in a higher APY for remaining validators, Struck said.
"This could create a balance of a steady number of validators," he said, as it creates an incentive for new stakers to enter the network or for previous validators who had exited to return.
Eventually, an equilibrium could be reached having the effect to further stabilize the Ethereum network's security and create a more sustainable ecosystem.
By removing the current code-enforced lockup of ETH, the upcoming Shanghai upgrade is and important stepping stone.
Lachlan Feeney, CEO of Australian blockchain development agency Labrys, told Blockworks allowing all depositors to withdraw their stake reduces risk.
"We expect more not less ETH to be staked in the medium-to-long term," he said.
---
Don't miss the next big story – join our free daily newsletter.
Follow Sam Bankman-Fried's trial with the latest news from the courtroom.