Ethereum Upgrade Expectations Fuel Liquid Staking Token Growth
Tokens representing staked ETH are outgaining most digital assets on the day — and on a year-to-date basis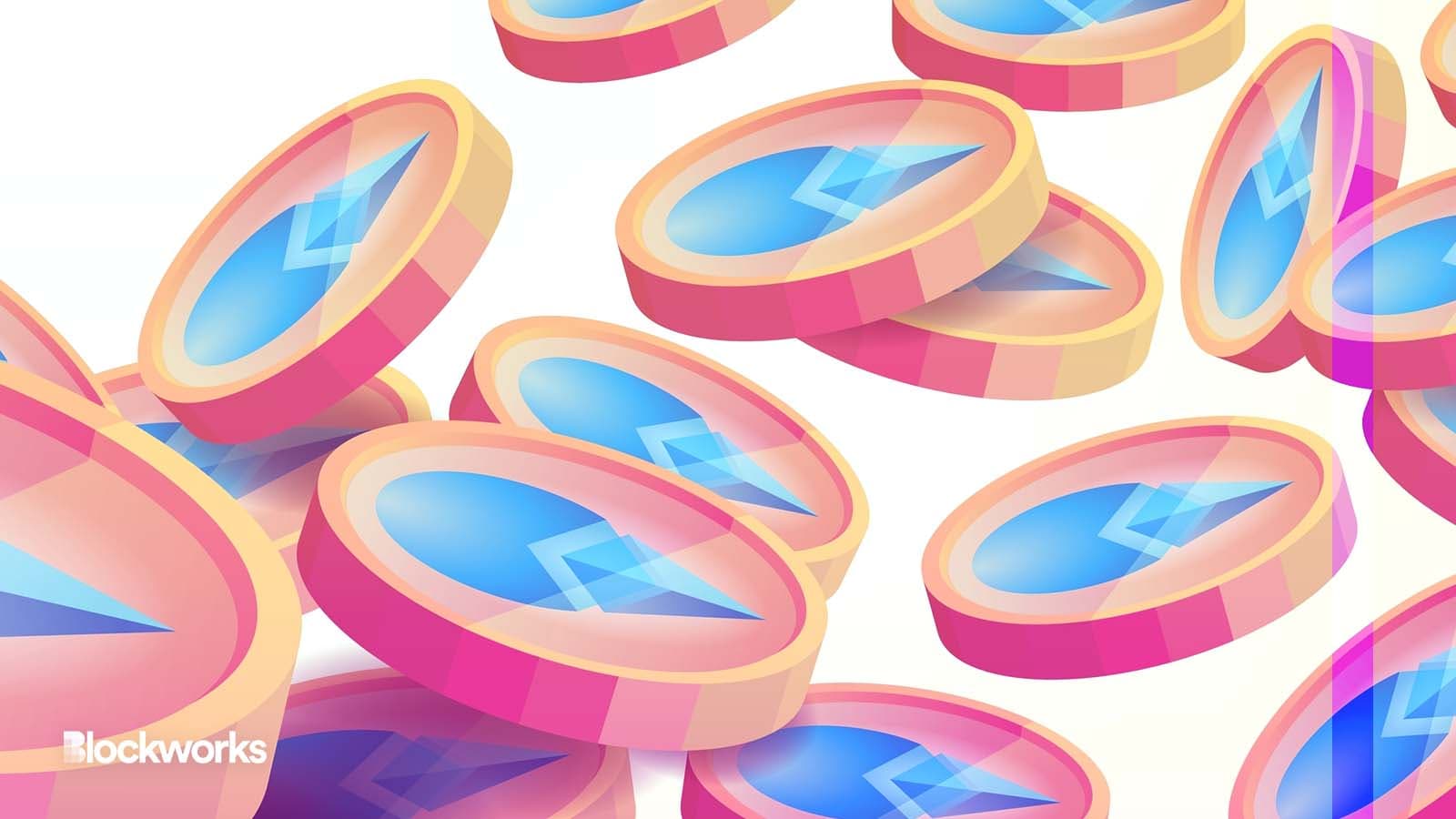 WindAwake/Shutterstock.com modified by Blockworks
Governance tokens of liquid staking derivatives continue to outpace other digital assets as anticipation for Ethereum's upcoming Shanghai upgrade grows.
Shanghai, expected to launch sometime next month, is set to allow validators to withdraw staked ether from the Beacon Chain — some of which has been locked up for over three years.
Associated protocols and assets representing staked ETH are outgunning most other digital assets on the day, as well as on a year-to-date basis.
Liquid staking solution Lido DAO (LDO) clinched a near 9% gain as of 7 pm ET. Frax Share (FXS) — the governance token of the Frax ecosystem behind frxETH — and staking pool Rocket Pool (RPL) were up 20% and 6%, respectively.
In year-to-date terms, LDO, FXS and RPL are up between 100% and 190%. Bitcoin (BTC) and ether (ETH) were down roughly 1% on the day and are each up roughly 35% so far in 2023.
As a result of the upgrade, tokens representing staked ETH will have the ability to achieve better price parity with ETH, making people more likely to trust them and hold on to them, according to Blockworks Research analyst Ryan West.
"We've seen the supply of [liquid staking derivatives] already grow 5% since the start of 2023, with some versions growing more than others, such as frxETH growing 74% and rETH (Rocketpool) growing 10%," he said.
Market expectations are punting on the basis that the supply of liquid staking derivatives will continue to grow after the upgrade as there is a greater trust in the tokens to stay in line with ETH's price.
"The liquid staking protocols sit in a unique position, where they can give their users withdrawals much quicker than the Ethereum protocol processes validator withdrawals," West said.
This is because the protocol typically has ETH that is constantly coming in through new deposits and from staking rewards that can satisfy withdrawals in the short term, he added.
Lido has revealed its plans for withdrawal processing, estimating a window of 28 to 48 hours for completion, unlike the Ethereum protocol which could take several weeks. 
This is due to a steady influx of ETH from new deposits and staking rewards that enable Lido to fulfill short-term withdrawal requests, West said.
---
Don't miss the next big story – join our free daily newsletter.