FDIC warns OKCoin about deceiving customers with protection claims
OKCoin faces accusations of making false claims on three separate instances that is FDIC-insured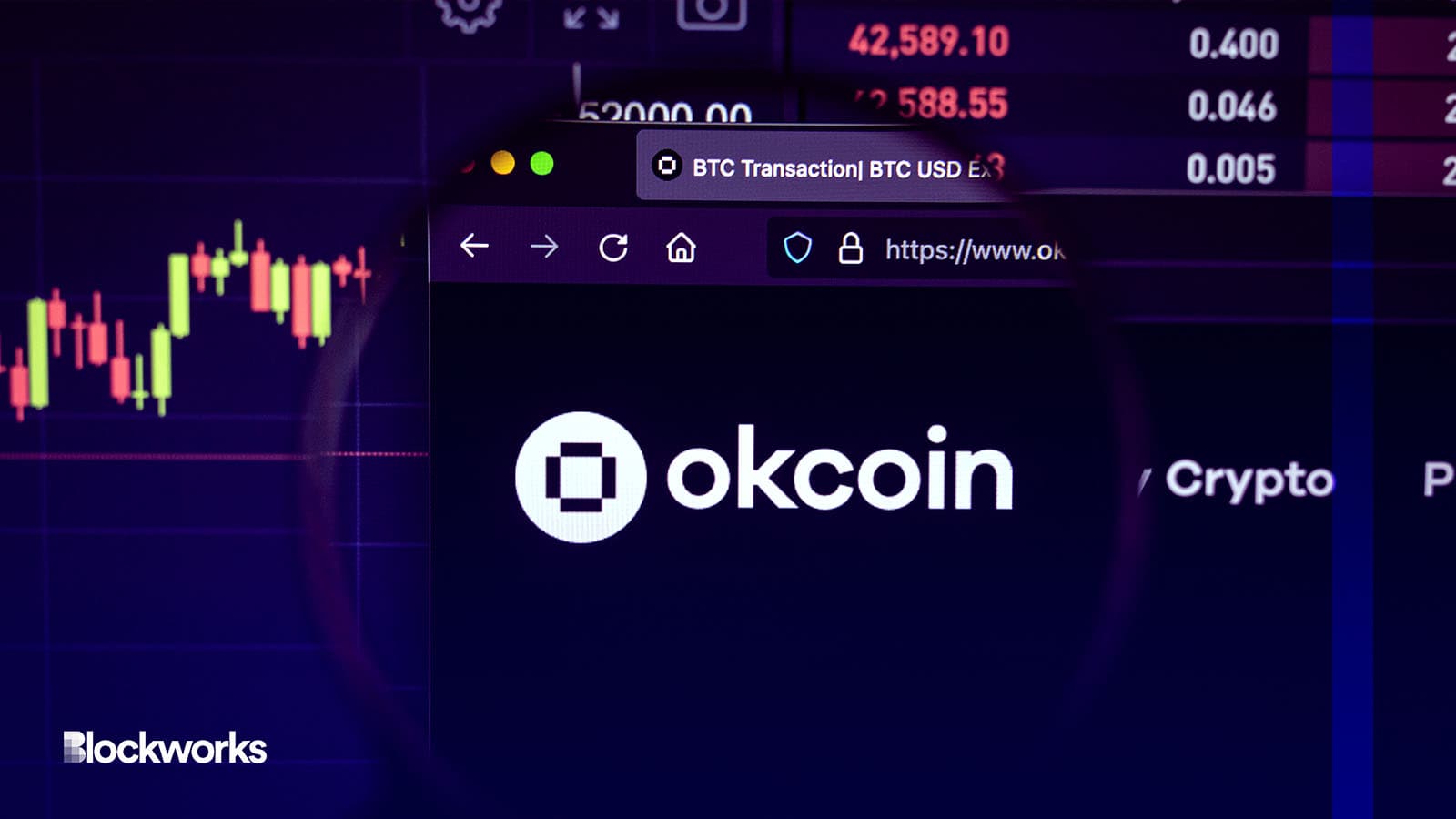 Dennis Diatel/Shutterstock, modified by Blockworks
The Federal Deposit Insurance Corporation (FDIC) slammed crypto exchange OKCoin with a demand to halt misleading claims about being insured.
Under the Federal Deposit Insurance Act, it is against the law to misrepresent uninsured deposits as insured or provide false information about the coverage.
In a letter to OKCoin CEO Hong Fang on Thursday, the FDIC pointed out three instances where the exchange was accused of making false claims. The agency has the authority to issue cease-and-desist orders and impose civil penalties for violations.
A blog from 2020 shows San Francisco-based OKCoin saying that it is "licensed across the US with FDIC insurance on OKCoin accounts" as one of the top 10 reasons to choose its platform.
On the website, they also claimed that the Provenance blockchain's HASH token on OKCoin had gained regulatory acceptance from entities including the FDIC.
Further, the FDIC also cited a Twitter post where OKCoin's chief marketing officer and its affiliated exchange OKX claimed that "if you are in the US, we offer FDIC insurance on USD deposits."
"In fact, OKCoin is not FDIC-insured and the FDIC does not insure non-deposit products," the letter said. 
"By not distinguishing between US-dollar deposits and crypto assets, the statements imply FDIC insurance coverage applies to all customer funds (including crypto assets)." The agency also mentioned that it does not endorse or support any specific blockchains.
An OKCoin spokesperson told Blockworks that the platform is aware of this matter and is taking action to assess the FDIC's statements.
"A core principle at Okcoin is to respect applicable laws and regulations, and we remain committed to collaborating with stakeholders including regulators whenever possible," they added.
FDIC protection excludes crypto custodians and exchanges
Several other companies, including Voyager and FTX US, have also earlier received cease and desist letters from the FDIC.
The FDIC has clarified in the past that its protections kick in when an insured bank fails, but they don't cover crypto custodians, exchanges, or wallet providers.
Crypto platforms aren't the only ones without FDIC insurance. Apps like Venmo, Cash App, and PayPal are also deemed risky for storing cash.
---
Don't miss the next big story – join our free daily newsletter.