Fed Officials Expect Slower Growth, Imminent Rate Rises
Central bankers lowered their growth forecasts for the second half of 2022 and 2023, despite a rebound in GDP during the second quarter of 2022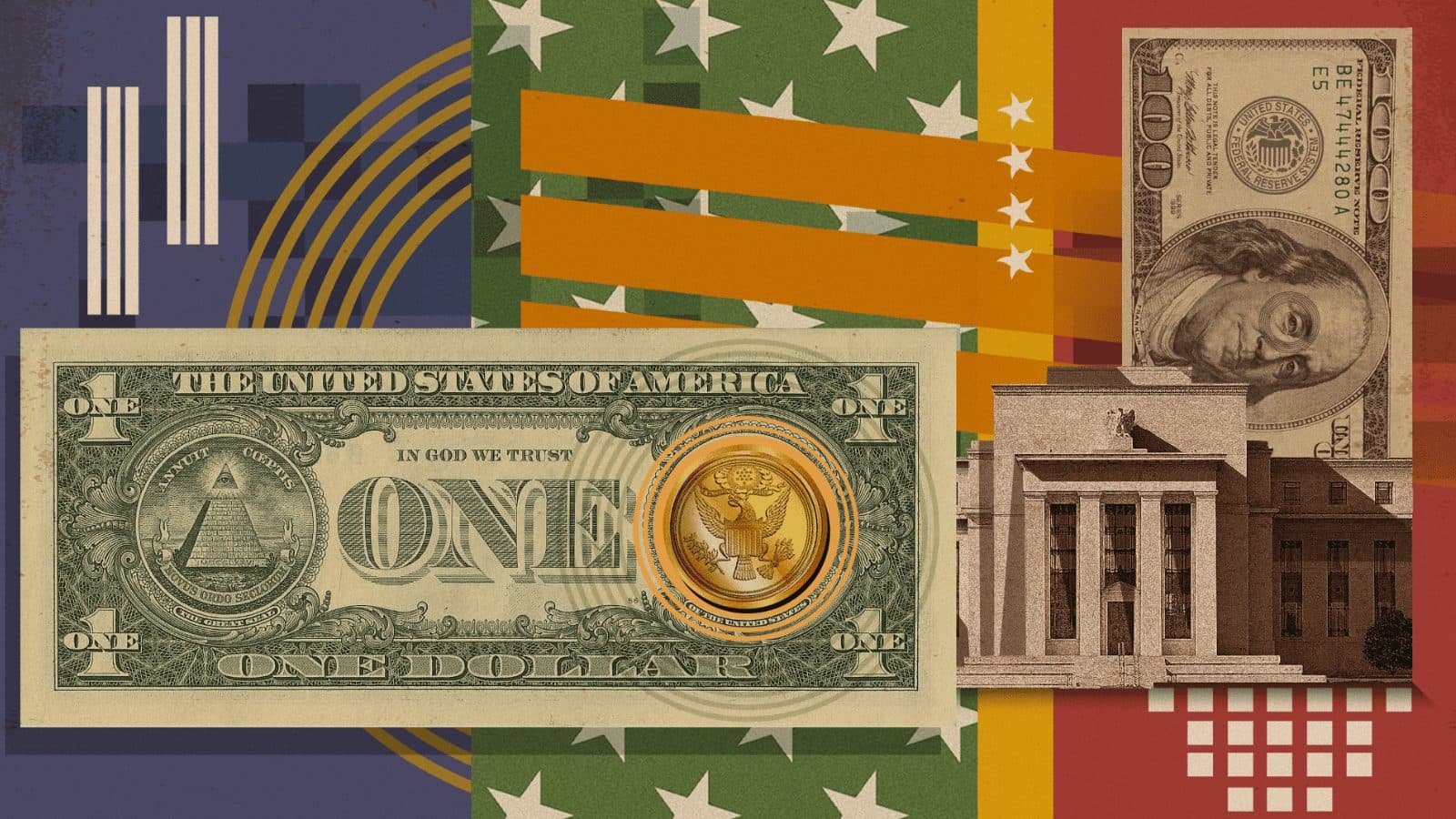 Blockworks exclusive art by axel rangel
key takeaways
FOMC officials are not ruling out another 75 basis point rate hike in July
Equities are affected more by corporate earnings than recession fears, one analyst said
Federal Reserve officials agreed in June that interest rates may need to increase at a faster pace to combat inflation, likely in either a 50 or 75 basis point hike in July, according to minutes released Wednesday. 
"Many participants judged that a significant risk now facing the committee was that elevated inflation could become entrenched if the public began to question the resolve of the committee to adjust the stance of policy as warranted," the minutes said. 
Futures markets are now pricing in a 90% chance of a 75 basis point hike and a 10% chance of a 50 basis point hike this month.
"[This is] little changed after the release of today's minutes," Jack Farley, macro analyst and host of Blockworks' Forward Guidance podcast, said. "Two things might increase the likelihood of a more moderate 50 basis point hike: The Atlanta Fed's GDPNow Estimate of -2.1% for the second quarter (seasonally adjusted annualized rate), and the recent fall in commodity prices, which might moderate June's inflation reading."
Staff also lowered their growth forecasts for the second half of 2022 and 2023 — despite a rebound in gross domestic product growth during the second quarter. 
At the committee's June 14-15 policy meeting, central bankers opted to raise interest rates by 75 basis points, a hike Fed Chair Powell called "unusually large." 
"Clearly, today's 75 basis point increase is an unusually large one, and I do not expect moves of this size to be common," Powell said during a press conference June 15.
Wednesday's minutes, however, show officials may be leaning toward another 75 basis point increase at the July 26-27 meeting. 
"After the release of the higher-than-expected inflation data, policy-sensitive rates pointed instead to a considerable probability of 75 basis point moves at both the June and July meetings," the minutes said. 
Equities were largely unchanged on the news. The S&P 500 gained 0.1% and Nasdaq slid 0.4% toward the end of the trading day — while bitcoin held essentially flat, gaining 0.4%. Corporate earnings are going to have a greater impact on stocks than rate hikes, according to Nicholas Colas, co-founder of Datatrek Research.
"Stock prices don't care about recessions; they care about the damaging effect recessions have on corporate earnings," Colas said. "We think it is very safe to assume that large US companies such as those in the S&P 500 will, in aggregate, generate profits regardless of economic conditions over the next 12 – 18 months."
---
Don't miss the next big story – join our free daily newsletter.
Follow Sam Bankman-Fried's trial with the latest news from the courtroom.