France Votes on Tougher Measures for Crypto Providers
The new regulation would eliminate a grace period that currently permits more than 60 cryptocurrency platforms to function in the nation without a complete license until the year 2026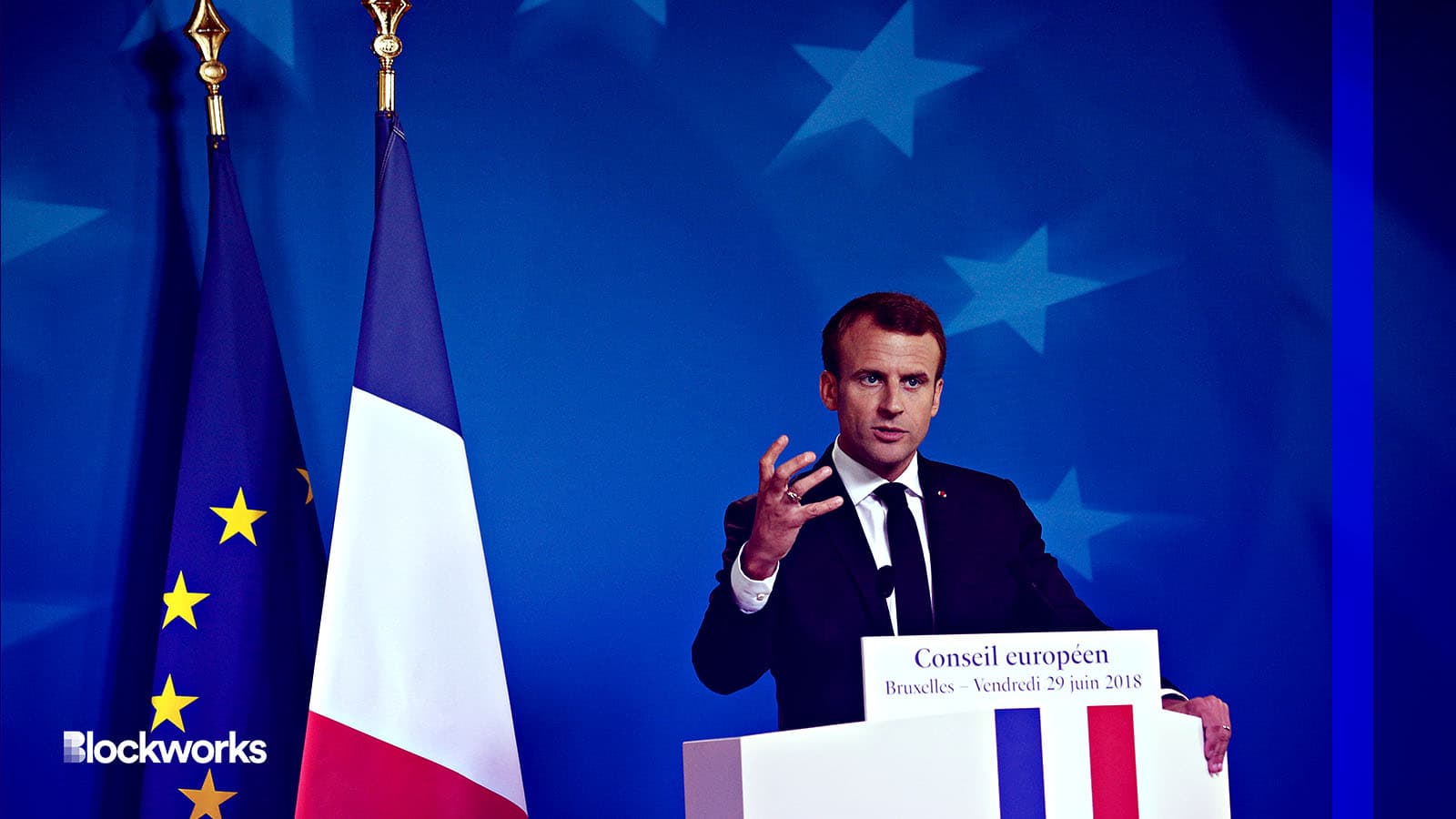 Source: Shutterstock / Alexandros Michailidis
The French National Assembly has voted to impose stricter licensing requirements on crypto service providers as the country aims to align national policy with proposed EU rules.
The bill, which has already been approved by the French Senate, received 109 votes for and 71 against, according to an assembly broadcast.
The legislation will now go to President Emmanuel Macron, who has 15 days to approve it or send it back to the legislature.
If signed into law, the new regulation would do away with the grace period that currently allows over 60 crypto platforms to operate in the country without a full license until 2026. 
The new law would require companies to obtain a full license from the Autorité des Marchés Financiers (AMF) beginning in October instead.
Despite the regulation's potential impact on the crypto industry, members of the National Assembly have taken a more lenient approach to crypto licensing in the country, giving operators more time to meet new Europe-wide norms. 
The initial amendment proposed by centrist politician Daniel Labaronne would have required existing crypto firms to stop operations until they obtained a full license, even before the European Union's crypto regulations came into effect.
It forms part of a broader effort from French lawmakers efforts in what they deem as a means to protect the financial system after the collapse of FTX.
The EU's Markets in Crypto Assets bill, or MiCA, which includes a 12–18-month adaptation period, is set to take effect in full at the start of 2024 at the earliest. 
The EU-wide regulatory framework will grant passporting rights for crypto firms operating across the continent.
Originally scheduled for a vote in the EU Parliament last month, the Union's landmark bill has been postponed until April.
The president of the European Central Bank, Christine Lagarde, has also called for additional legislation to regulate activities related to crypto asset-staking and lending. 
This legislation is expected to build on lawmakers' work for the original bill.
---
Don't miss the next big story – join our free daily newsletter.