Impermissibly Tainted? Gensler's Own Words Could Bar Him From Crypto Securities Actions
Ripple and LBRY say Gensler's comments show prejudgement in dealing with crypto cases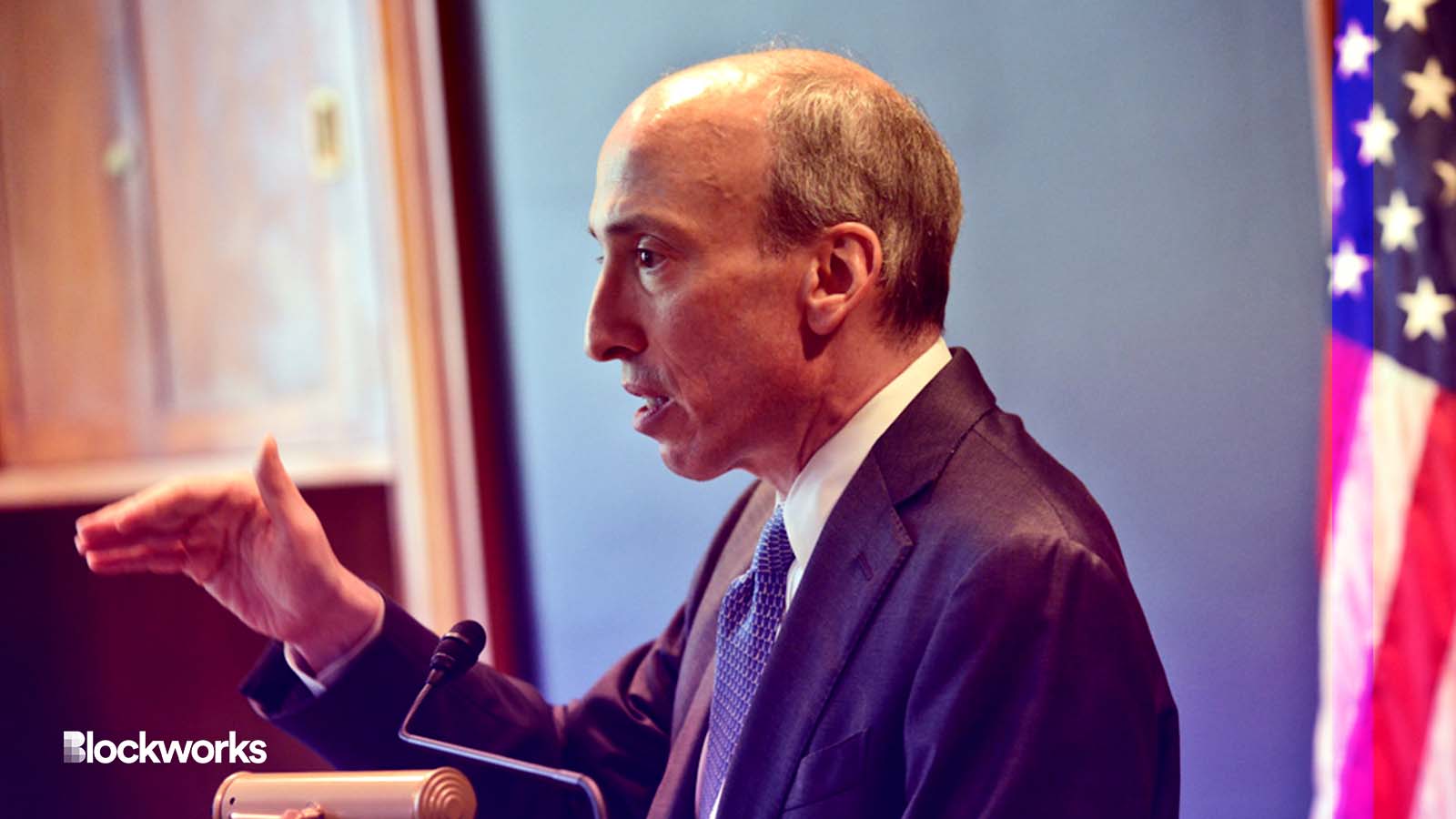 SEC Chair Gary Gensler, who has long hinted that he believes most crypto tokens are securities, finally confirmed his view that everything other than bitcoin falls under the SEC's purview, and it's giving crypto firms fuel for their legal battles. 
In a Feb. 23 interview with New York Magazine, Gensler confirmed what the industry has long expected: "Everything other than bitcoin" is a security, he said. 
In response to the comment, Ripple and LBRY, two firms who found themselves going head to head with the agency over this exact issue, are calling the agency chief's behavior out as prejudiced. Ripple's fight with the SEC is ongoing.
Gensler needs to recuse himself from all crypto enforcement action votes going forward, Ripple's chief legal officer Stuart Alderoty argued. Alderoty cited the precedent established by Antoniu v. SEC, a case in which the SEC's attempt to ban a stockbroker from working at a securities firm fell apart because a SEC commissioner had prejudged the case in a public statement.
In Antoniu, the plaintiff claimed that the commissioner's participation in disbarment proceedings "impermissibly tainted the proceedings with the appearance of impropriety" and the court agreed, holding that the statements demonstrated that the commissioner "in some measure adjudged the facts as well as the law of a particular case in advance of hearing it."
The court further stated that, "Accordingly, we nullify all Commission proceedings…in which Commissioner Cox participated occurring after Commissioner Cox's speech was given and remand the case to the Commission with directions to make a de novo review of the evidence, without any participation by Commissioner Cox."
If this precedent were to apply to Gensler's speech, he may be prohibited from participating in future securities cases brought against digital asset firms.
The counter argument to Antoniu v. SEC is that although the commissioner in question recused himself from the proceedings after his speech, he did "participate in a routine denial of an offer of settlement," University of Kentucky Law faculty wrote in a 2009 opinion. The commissioner's actions "did nothing to violate the well-settled prejudgment doctrine about which the court writes," faculty added. Their analysis, however, did not set a precedent.
LBRY, the issuer behind LBC Credit Tokens, also spoke up about Gensler's NY Magazine comments, claiming the company knew Gensler's opinion all along. 
The situation comes after LBRY was handed down a summary judgment in November, which ruled in the SEC's favor and confirmed LBC is a security. In a small win for LBRY, and potentially Ripple, in a January appeal, a judge clarified that secondary sales of LBC are not considered securities.
LBRY has publicly offered its help to other crypto agencies facing legal challenges with the SEC, saying it will share any information it can into the process and best practices when confronting enforcement actions. 
A summary judgment in Ripple's case over the classification of its XRP is expected this year. The legal proceedings began in 2020.
---
Don't miss the next big story – join our free daily newsletter.