Japanese Political Faction Signals Potential Thaw in Crypto Winter
Improved accounting practices and DAO friendly legislations are just some of the proposed changes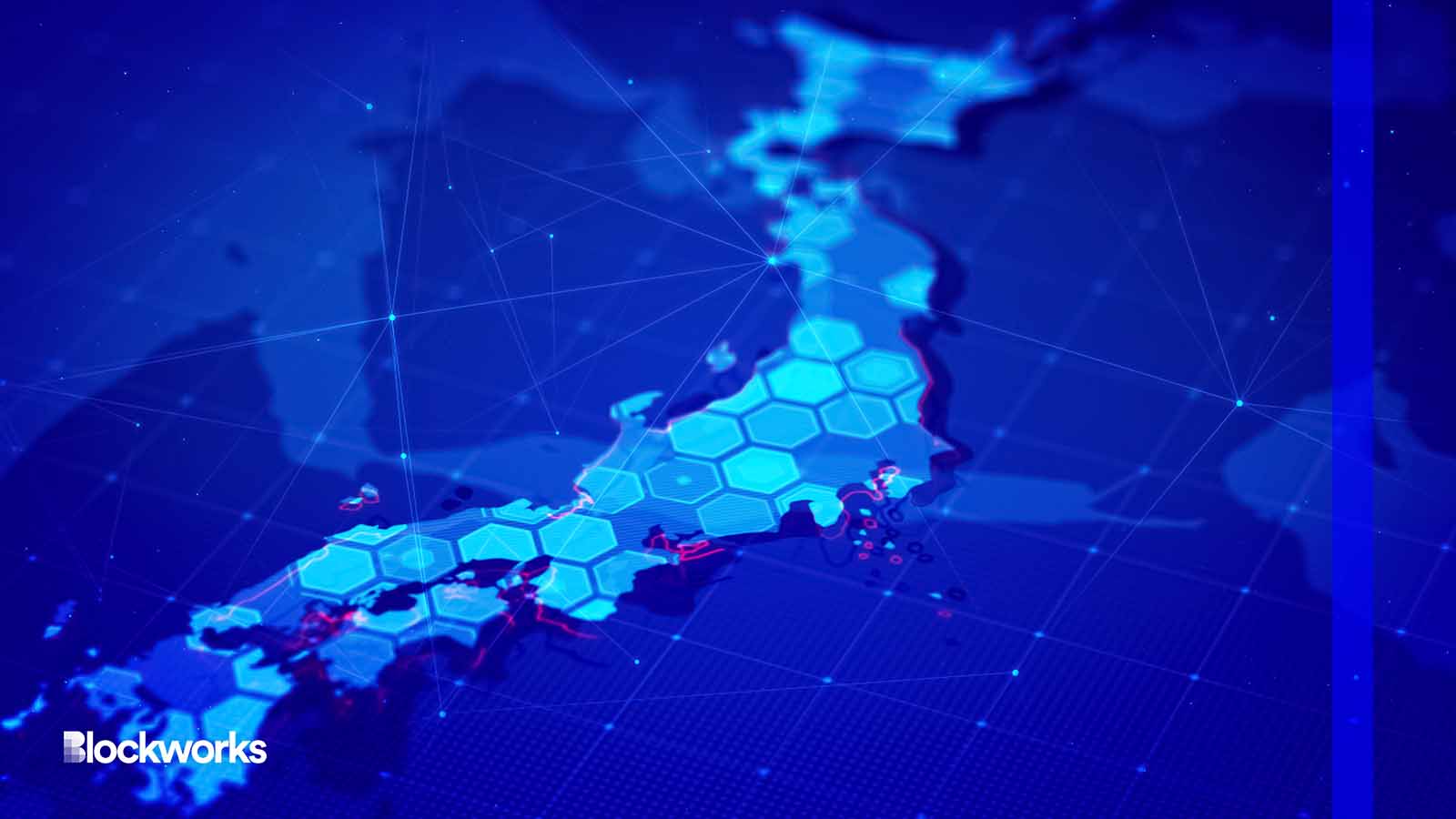 StudioProX/Shutterstock modified by Blockworks
Japan's Liberal Democratic Party and its Web3 project team have released a white paper to push crypto-friendly initiatives in the country.
Following the collapse of algorithmic stablecoin UST and the bankruptcy of prominent crypto exchanges, regulations on cryptocurrencies have tightened globally.
The sudden arrival of crypto winter may serve as an opportunity for Japan to once again take center stage in creating a safe space for cryptocurrency innovation, Japan's Web3 project team said in the white paper. 
"After crypto winter, Japan may be the first to welcome spring," the white paper said. "As a country that has overcome many hardships in the cryptocurrency industry, we are in a position to persuade the world about the immeasurable potential of web3."
The paper notes that opportunities such as the G7 summit will enable Japan to take a leading role in driving global conversations around how digital assets are handled.
In order to create a Web3-friendly environment, the paper notes policy changes need to be made. Specifically, tax reforms, better accounting practices and an introduction to a new DAO law should be considered.
"In order to promote blockchain-related businesses in Japan, it is necessary to develop an environment that facilitates investment in tokens," the paper said.
Unlike in the past, when tokens were considered speculative assets, many Web3 startups are using tokens for the purpose of fundraising and governance, the paper said. 
Existing accounting and tax tokens do not necessarily match how tokens are being used in the ecosystem today, and tax reforms which favor cryptocurrencies should be considered, the paper said.
Traditional accounting businesses have made it apparent that it is not possible to audit Web3 companies in Japan, and the paper notes that auditing guidelines need to be provided for clarity and legal purposes.
"The Japanese Institute of Certified Public Accountants (JICPA) will hold a study session to share information and hold discussions among web3-related companies and industry groups related to crypto-assets, with the participation of related ministries and agencies as observers," the paper said.
Japan is also seeing a greater number of decentralized autonomous organizations (DAOs) pop up in the country. But as there are no legal entities that can ensure the limited liability of DAO members, there is a growing need to provide clarity around how DAOs can or should be structured in the country. 
The paper suggests that DAO laws can be established in a way similar to limited liability companies. 
"It should be noted that the enactment of LLC-type DAO legislation is intended to increase options for establishing DAOs, and does not deny the establishment and activities of DAOs in other forms of law," the paper said.
---
Don't miss the next big story – join our free daily newsletter.