MakerDAO Eyes More US Treasury and Bond Investments
The proposed strategy could see the DAO investing up to $750 million at an annualized yield of about 4.5% after custody and expected trading cost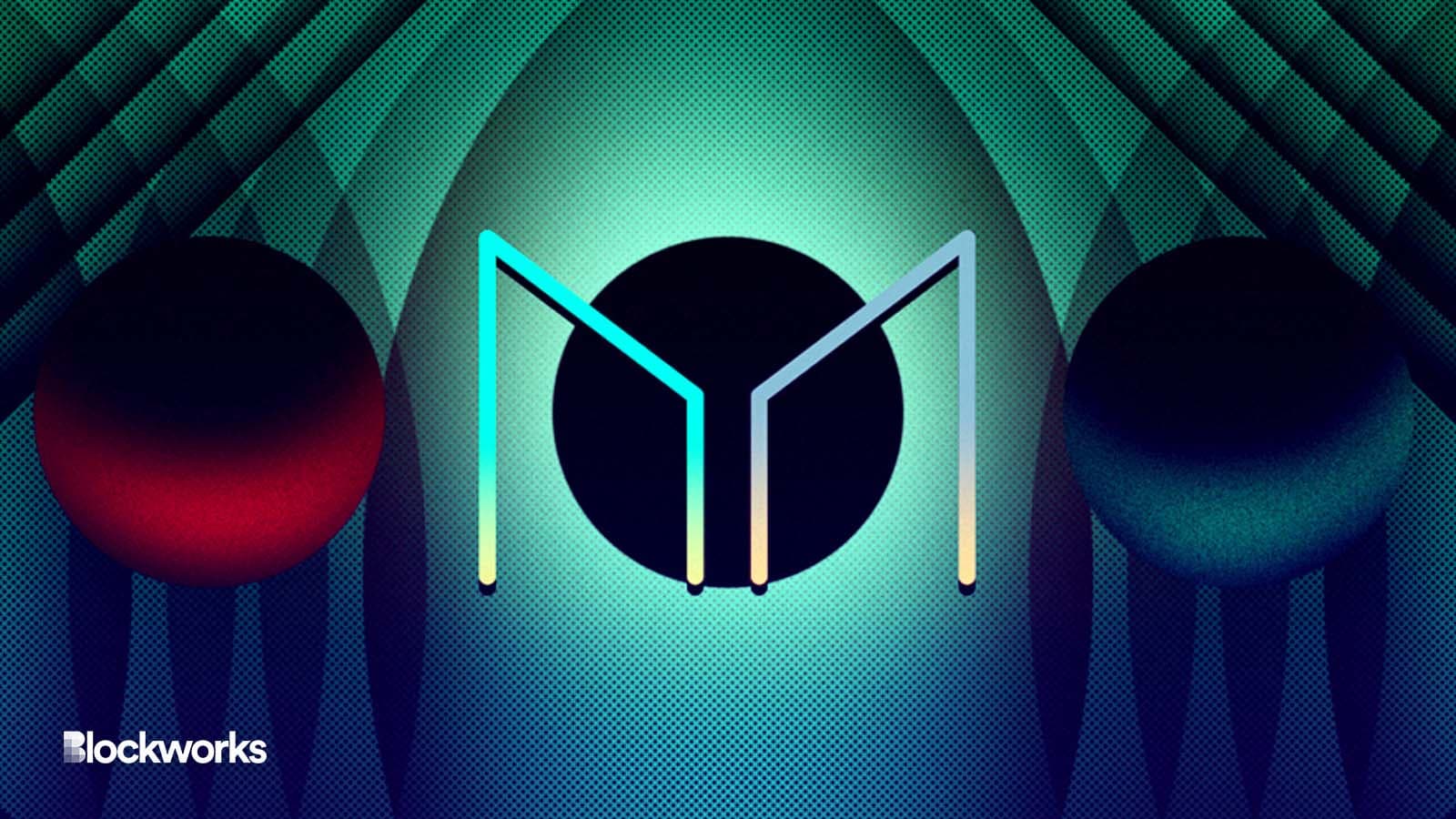 Artwork by Axel Rangel, modified by Blockworks
Decentralized protocol MakerDAO is looking to increase its investments in US Treasury and bonds to $1.25 billion in a proposal by community member and CEO of Monetalis, Allan Pedersen. 
In an earlier Maker Improvement Proposal (MIP), the community governance of MakerDAO voted in favor of deploying an estimated $500 million in short-term US treasury bond exchange-traded funds (ETFs), making headlines at the time.
This latest proposal will increase the debt ceiling of the US treasury bonds by $750 million to take advantage of the current yield environment and increase revenue on Maker's existing assets. 
"After review of various highly liquid money market options, we found that the simple solution of laddering US Treasuries over a 6-month period with bi-weekly maturities presents a strong, flexible and effective solution for Maker," Pedersen wrote.
Some advantages Pedersen noted included lower trading and custody costs, increased tax efficiency and a flexible strategy.
The strategy is believed to deliver an annualized yield of approximately 4.5% after custody and expected trading cost, Pederson wrote.
That should provide an additional $33.75M in additional revenue for the Maker treasury, according to David Rodriguez of Blockworks Research.
"The fact that we request this allocation immediately is purely because Monetalis is ready to deliver this strategy and believe it is to Maker's benefit to take immediate advantage of the current yield environment as much as it can," Pederson said. 
If the proposal is approved, Monetails will not be the asset manager or investment advisor. Rather, the proposed asset strategy will be implemented by Sygnum Bank.
As a next step, the debt ceiling increase must move to a governance poll ahead of a one week vote, a Maker spokesperson told Blockworks.
Assuming it passes, "Core Units will start working on the required implementation and, once the work is done, a further Executive Vote would deploy the required changes to the Maker Protocol," the spokesperson said.
Maker governance recently rejected a proposal from Cogent Bank, an FDIC regulated Florida commercial bank which proposed to add $100M of loans to MakerDAO's existing RWA Master Participation Trust, on the same terms as Maker previously approved for Huntingdon Valley Bank in July 2022.
Rodriguez viewed the rejection as a sign that the DAO is trying to avoid becoming overextended as it works through a plan to onboard assets — often called "real-world assets" (RWAs).
"MakerDAO is already familiar with the Sygnum Bank and the players in the Monetalis Clydesdale RWA arrangement, and [the new proposal is] just increasing the debt ceiling of a live vault," Rodriguez said.
By contrast, Cogent Bank would have required the creation of a new RWA vault, and required more attention.
"The endgame [plan] is looking to scale RWAs (and eventually identify a cap), but it looks like right now the priority is endgame and not expanding RWAs, as discussions around endgame are occurring."
Macauley Peterson contributed reporting.
---
Don't miss the next big story – join our free daily newsletter.