OpenSea Polygon NFT Sales On Track to Hit 2.2M by End of January
The total OpenSea Polygon traders have increased from just 15 users in late June 2021, to over 846,433 users as of Jan. 6, according to data by user niftytable on Dune Analytics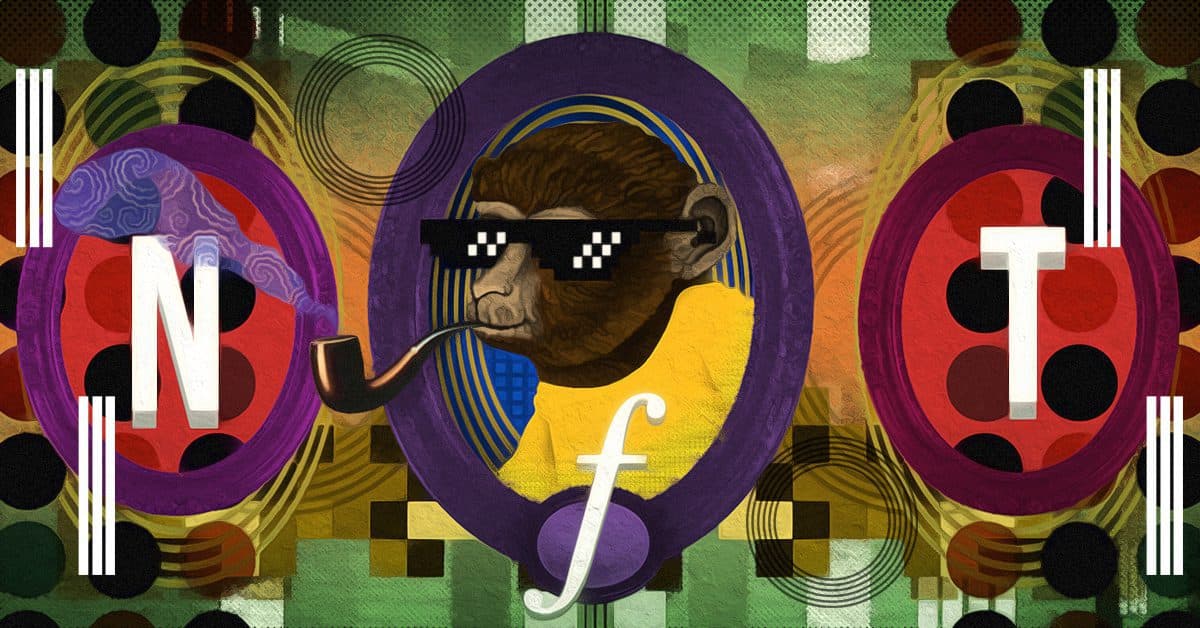 Blockworks exclusive art by Axel Rangel
key takeaways
The total trading volume across 14 NFT marketplaces rose close to 23,000% year-over-year, from $85.7 million 2020 to $19.6 billion in 2021
The total market cap of NFTs is about $31.4 billion, making up 1.53% of the current $2.05 trillion total market cap for cryptocurrency
OpenSea overall monthly NFTs sales may be down from September 2021 all-time highs, but its Polygon-based NFT sales hit a peak of about $2 million during December, and are starting off the new year strong, according to data compiled by user niftytable on Dune Analytics.
As of Thursday, there were 426,565 non-fungible token (NFT) Polygon sales in January. If this number continues to grow at the same rate, there will be about 2.2 million Polygon NFT sales for the month of January, a 10% increase from the previous month and nearly 5,000% higher than six months ago.
Polygon's MATIC token spiked near all-time highs to $2.92 on Dec. 26, 2021, but was down 29.2% from that record level to $2.26 on Thursday.
In general, 2021 was an extremely strong year for NFTs. The total trading volume across 14 NFT marketplaces, including OpenSea, Rarible, Axie Infinity, SuperRare, NBA Topshot, rose from $85.7 million in 2020 to $19.6 billion in 2021, according to a report by cryptocurrency-focused investment firm 1confirmation. 
"NFTs had a breakout year in 2021 but the asset class is still small relative to cryptocurrency broadly," the 1confirmation report noted.
The total market capitalization of NFTs is about $31.4 billion, making up 1.53% of the current $2.05 trillion total market cap for cryptocurrency, according to data from 1confirmation and CoinMarketCap, respectively. 
However, the investment firm said it thinks NFTs will ultimately be larger than cryptocurrencies by the end of this decade and steps taken by NFT creators in 2022 will contribute to that growth. "2021 was crazy in NFT land, and 2022 is shaping up to be crazier," 1confirmation stated. 
OpenSea sailing ahead
OpenSea, the largest NFT marketplace by trading volume, is showing no sign of slowing down in 2022. This week, the company announced a $300 million Series C funding round led by Paradigm and Coatue. The latest capital raise gives OpenSea a $13.3 billion post-money valuation.
"In 2021, the world woke up to the potential of NFTs to unlock utility and economic empowerment across a vast set of industries, communities and creative categories," Devin Finzer, CEO of OpenSea, told Blockworks. "Our vision is to be the destination for these new open digital economies to thrive. We'll start this year by lowering the barriers to entry to the NFT space on OpenSea and investing in the ecosystem and the community that powers it," Finzer added.
Today, OpenSea has over 1.26 million active users, 2 million collections and over 80 million NFTs. It offers cross-blockchain support across Ethereum, Polygon and Klatyn. OpenSea Polygon traders have increased to record levels from just 15 users in late June 2021 to over 846,433 users as of Thursday, niftytable's data on Dune Analytics showed. 
Total OpenSea Ethereum traders have also hit new all-time highs — from 36,540 on the year-ago date to 942,721 as of Jan. 5, data compiled by user rchen8 on Dune Analytics showed. 
"We saw the NFT ecosystem explode last year, with OpenSea's transaction volume increasing over 600x in 2021," Finzer wrote in a blog post on Tuesday. "But we're just getting started," he added. 
---
Get the day's top crypto news and insights delivered to your email every evening. Subscribe to Blockworks' free newsletter now.
Want alpha sent directly to your inbox? Get degen trade ideas, governance updates, token performance, can't-miss tweets and more from Blockworks Research's Daily Debrief.
Can't wait? Get our news the fastest way possible. Join us on Telegram and follow us on Google News.
---