No Criminal Charges for Oregon Democratic Party Over Secret FTX Cash
The Democratic Party of Oregon will also pay a reduced fine for failing to disclose the true source of a hefty donation tied to FTX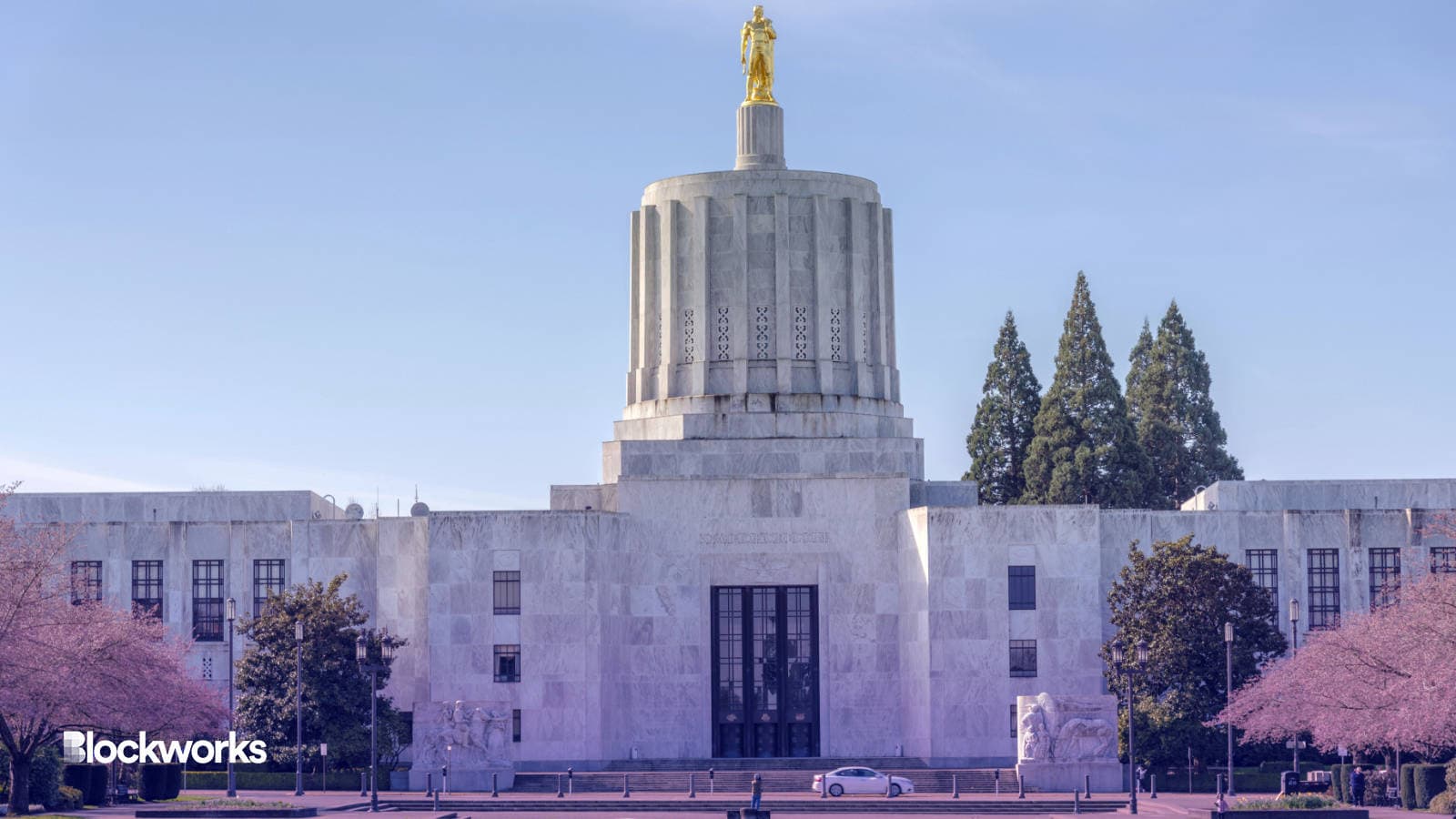 Rigucci/Shutterstock modified by Blockworks
The Democratic Party of Oregon has reached an agreement with state election officials to reduce a fine over failing to disclose the source of a $500,000 donation linked to a former FTX executive.
Officials fined the party $35,000 in February for failing to register the donor's identity, former FTX engineering director Nishad Singh. The new agreement reportedly reduces that fine to $15,000 and bars officials from pursuing criminal charges against the party. 
Singh had requested to keep his donation confidential. The payment — reportedly the party's largest donation ever — was made last October, only weeks before the exchange went bust.
Singh's name was disclosed as the donor after media reached out to Prime Trust to confirm details, per The Oregonian. The party instead labeled the donor as Nevada crypto-fintech startup Prime Trust. 
The compliance director for the Democratic Party of Oregon and its contracted fundraiser were that aware that Singh, also an FTX co-founder, was the true donor, the outlet said.
In March, the former executive pleaded guilty to six criminal counts over the exchange's corrupt dealings — including directing funds from sister trading shop Alameda Research to political campaigns. Alameda allegedly received upwards of $8 billion in customer funds over the years.
Faking names on campaign donations a felony
Oregon is among 11 states without campaign contribution limits. Proponents of this system argue transparent donation reporting helps mitigate the impact of major contributors. 
Other states include Mississippi, Utah, Missouri and Virginia, among others.
According to Oregon law, making or accepting a campaign contribution under a "false name" constitutes a Class C felony. A Class C felony offense carries a maximum of five years in prison, a fine of as much as $125,000, or both.
For a time, observers argued FTX and its top brass had favored Democratic causes, to which they donated $40 million.
That myth was later dispelled after it was revealed in December Ryan Salame, the former co-head of FTX's derivatives business, was backing Republicans and right-wing PACs to the tune of $23 million.
Benefactors have since pledged much of that money to charitable foundations in light of the FTX scandal, in effort to distance themselves from FTX.
Politicians aside, Singh and other FTX bigwigs were said to have received substantial compensation throughout their tenures: $3.2 billion in total, including $587 million to Singh.
---
Don't miss the next big story – join our free daily newsletter.