ProShares Files for Metaverse ETF
ETF will track the Solactive Metaverse Theme Index (SOMETAV) and hold Apple, Meta, Unity and Nvidia as its heaviest weightings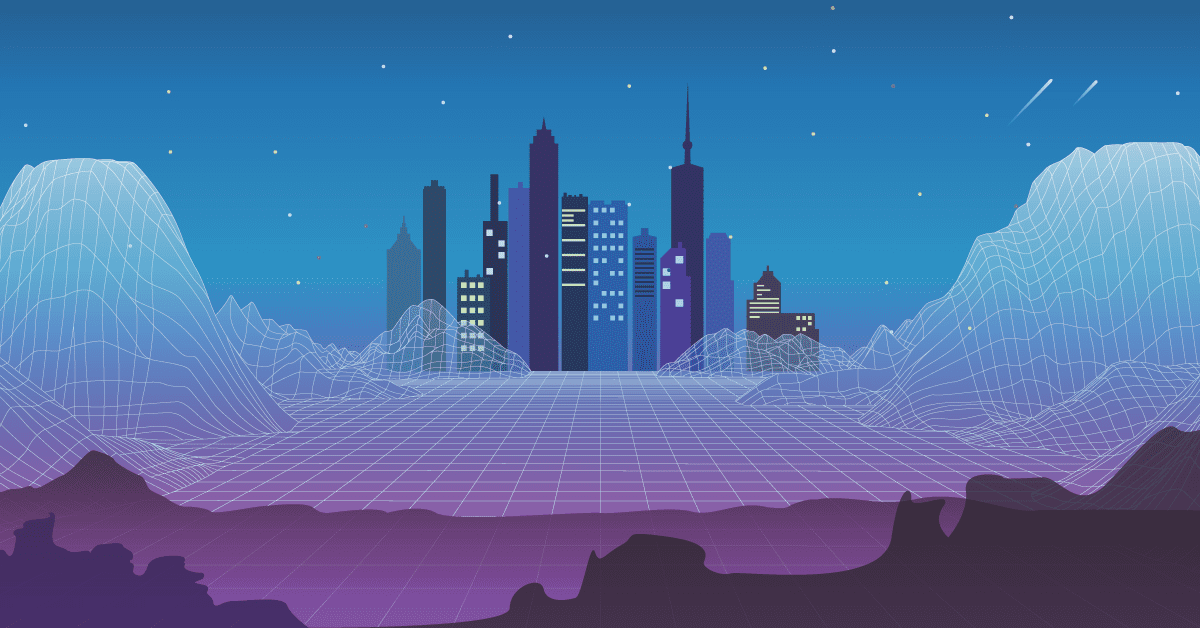 key takeaways
Proshares filed with the SEC late Tuesday for a metaverse ETF that will hold companies exposed to the metaverse industry through technology, platform, device and data processing
Apple, Meta, game engine developer Unity and GPU designer Nvidia will be its heaviest weightings
ProShares, which launched the first US-listed bitcoin ETF in October, has filed with the SEC to list a metaverse-themed ETF that would track the performance of the Solactive Metaverse Theme Index. 
The Solactive Metaverse Theme Index, or (SOMETAV), largely holds technology stocks involved in the backend of the metaverse. Amongst those stocks are Apple, Meta, which rebranded from Facebook to emphasize what Mark Zuckerberg believes is the future of social; Unity, which develops the Unreal game engine; and GPU designer Nvidia, which creates the graphics cards required to render 3D worlds. 
"Each company identified receives a score, as determined by the automated scan, that reflects its exposure to the Metaverse industry," explains ProShares in its prospectus. "The Index Provider then reviews each company and excludes any company that does not have relevant business exposure. The remaining companies are then ranked based on the assigned score."
Other gaming companies like Take Two Interactive, which is behind the Grand Theft Auto franchise, Electronic Arts and Capcom Games are also on the index. 
This isn't the first metaverse ETF to launch. In late November, Evolve Funds launched the Evolve Metaverse ETF on the Toronto Stock Exchange, which holds many of the same stocks, and Horizons launched its Global Metaverse Index ETF in Toronto which also tracks the same Solactive Global Metaverse index. 
In Europe, DeFi Technologies subsidiary Valour launched a metaverse and gaming index exchange-traded product (ETP) in mid-December regulated by the Swedish Financial Supervisory Authority. This ETP holds digital assets of many of the most popular crypto games such as Decentraland's MANA token and Axie Infinity's AXS.
Other secondary stocks related to the metaverse also seem to have caught investor interest. Taipei-listed HTC (not included in the SOMETAV index because of its non-US listing) makes the Vive virtual reality (VR) headset — only a small percentage of the company's handset-dominated business. Despite HTC continuing to post a loss, its stock is up nearly 150% since October due to interest in its headset as a portal to the metaverse.
A Bloomberg Intelligence note from early December said that global metaverse revenue opportunity could approach $800 billion in 2024. Bloomberg believes that $412.9 billion of this revenue by 2024 will come from gaming, VR and augmented reality verticals.
---
Get the day's top crypto news and insights delivered to your inbox every evening. Subscribe to Blockworks' free newsletter now.
---