Bitcoin Player Shifts Focus From Miner Consulting to Hosting
After deal with GEM Mining, Sabre56 CEO discusses the firm's seven-year bitcoin plan with Blockworks, which includes geographic expansion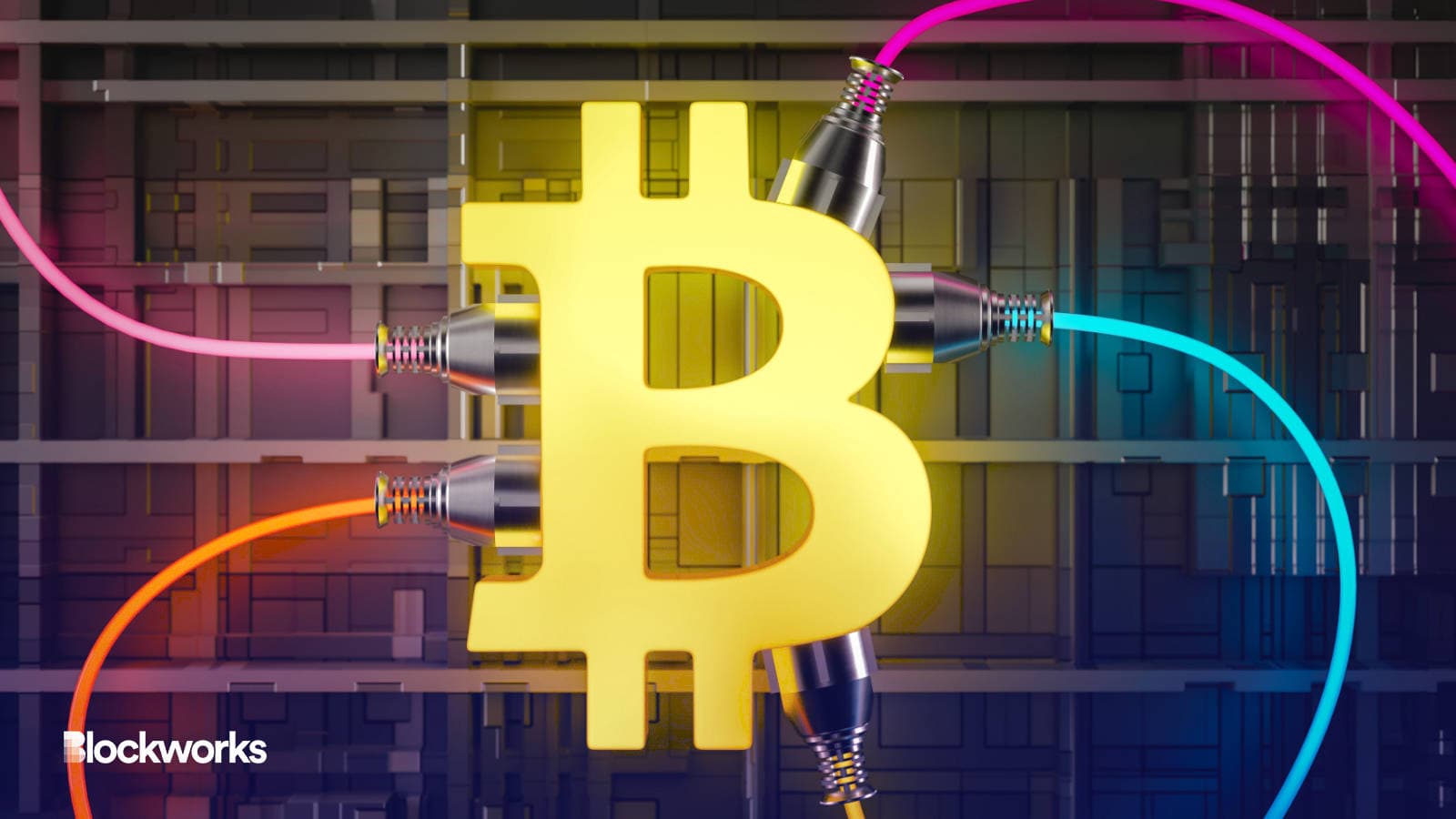 Elisabeth Coelfen/Shutterstock modified by Blockworks
Sabre56 remains at the beginning stages of a planned seven-year strategy to shift its focus from consulting on bitcoin (BTC) mining projects to offering hosting services to industry firms.
As a result of its deal with GEM Mining, disclosed Tuesday, Sabre56 is set to host 4,510 of the South Carolina-based private company's bitcoin miners at its new Wyoming data centers. Half are expected to come online this month, with the other half in June.
The link-up with GEM Mining comes after Sabre56 raised $35 million in February to build data centers supporting blockchain infrastructure with a capacity of 150 megawatts (MW).  
Sabre56 founder Phil Harvey told Blockworks the company is engaged with additional "tier-one echelon" mining companies amid the strategic move to bolster its hosting capabilities. 
Harvey said the transition was spurred in part by becoming "sick and tired" of bad mining farm operators. 
"People are putting tens, if not hundreds, of millions of dollars into this space, and the way they've been treated in the past has been disgusting," he added. "There are very few players that can deliver to this size and scale, and we are one of them."
The deal comes after Stronghold Digital Mining signed a two-year hosting agreement with Cantaloupe Digital last month, which also involved roughly 4,000 miners. Stronghold is set to receive half of the bitcoin generated from the miners, as well as payments from Cantaloupe Digital amounting to 55% of the net cost of power at its Panther Creek plant.
Though exact terms of the hosting agreement between Sabre56 and GEM Mining were not released, Harvey noted there would be a "dynamic hosting rate" to accommodate clients' fluctuating profit margins as crypto markets rise and fall.
A years-long process
Harvey said the hosting services build-out is designed to be a seven-year process, noting that 2023 is about growing the hosting portfolio. Sabre56 projects to expand after that by between 100 MW and 200 MW of capacity per year.
Sabre56 has more miners in the pipeline that are set to take hosting services in its current and under-construction facilities in Wyoming and Ohio. 
Going forward, the company would be open to working with "institutional-backed and institutional-grade" industry players such as Foundry, NYDIG, Marathon Digital and Argo Blockchain, among others, Harvey said.
"We're constantly on the phone with these guys discussing various different options and possibilities to support them either in their own growth for their own sites, or for those guys to work on hosting with us," the CEO added. 
Though Sabre56 looks to continue offering consultant services this year to aid in cash flow, and ultimately grow faster, the company seeks to essentially wind down that business line by next year.
In addition to having expansion options at the Wyoming and Ohio sites Sabre56 is already contracted and building at, the firm is looking at Pennsylvania and Nebraska as potential areas to create hosting sites. 
It also eyes opportunities in the Middle East and would be open to re-entering Canada — a country Sabre56 left when its Manitoba province paused new crypto mining operations for 18 months late last year. 
Sabre56 sees Bitcoin as an evolving space
In addition to building more hosting facilities, making sure they are ready for high-performance computing (HPC) is another focus. After all, companies outside of the bitcoin mining industry also use application-specific integrated circuits (ASICs) to support their own networks. 
Facebook has developed its own ASIC, called MSVP, which is designed to power video workloads at Meta. The company plans to use MSVP to ultimately help bring artificial intelligence-generated content inside and outside the metaverse to Meta apps.
"We already have an ASIC-ready facility that we can plug machines into, and we are agnostic in regards to what algorithm or blockchain those machines run on as long as it's profitable for us and our clients," Sabre56's Harvey said.  
Sabre56 remains wary of third-party risk as the bitcoin mining market condenses, the CEO added.
Core Scientific filed for bankruptcy in December after data center operator Compute North started its own such proceedings in September. Industry watchers said at the end of 2022 that more could face a similar fate this year. 
Iris Energy co-founder Daniel Roberts said last December the company was considering a shift to third-party hosting as "a backstop" to stay afloat. It has instead continued focusing on boosting its self-mining operations so far this year.  
"What it looks like in the future is no one's guess," Harvey said of the mining industry landscape. "We just know it's going to get smaller and smaller and there's going to be fewer around to support the miner infrastructure (the Sabre side) as well as on the equipment side (the miners themselves)."
---
Don't miss the next big story – join our free daily newsletter.