Scaramucci Flew to Bahamas to Help Bankman-Fried. It Didn't Work
FTX bought 30% of SkyBridge Capital earlier this year, but now founder Anthony Scaramucci says he wants to buy it back from Sam Bankman-Fried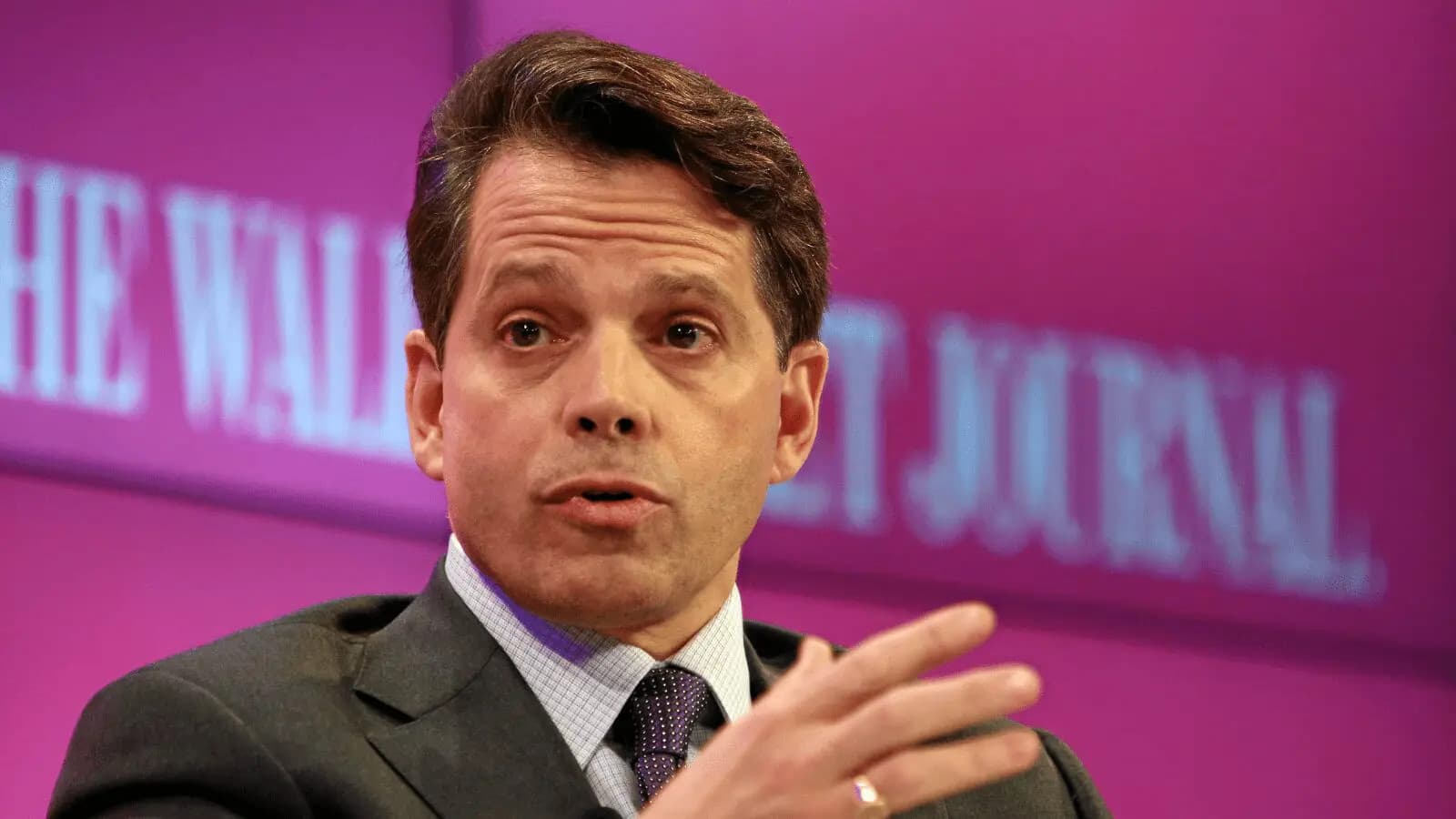 SkyBridge Capital founder Anthony Scaramucci has implored FTX CEO Sam "SBF" Bankman-Fried to open up to regulators about the collapse of the exchange. 
The venture arm of crypto exchange FTX would acquire 30% of SkyBridge Capital, the companies revealed in September. Exact details of the deal were not disclosed.
SkyBridge, an alternative investment firm bullish on crypto, intended to use part of the proceeds to buy $40 million in digital assets for its corporate balance sheet as a long-term investment.
"For myself, I'll be working on buying back my equity and restoring that," Scaramucci told CNBC Friday.
The SkyBridge founder said he flew to the Bahamas, where FTX is based, on Tuesday seeking to help FTX. It became clear upon meeting with a "contrite" Bankman-Fried, alongside members of his team, that it was "beyond a rescue situation."
"The good news for SkyBridge investors, we had no assets [custodied] there," Scaramucci said. "We thought that was a potential conflict of interest, so we were saved that way."
At the time FTX invested in SkyBridge, Scaramucci called FTX CEO Sam Bankman-Fried a "visionary" in a statement.
"I liked — and like — and trusted Sam, and that violation of trust didn't go just to me, but 20-plus venture capitalists, people around the world that trusted the brand and trusted the technology," Scaramucci said.
Scaramucci or not, SBF has declared FTX bankrupt
FTX said Friday morning it had commenced Chapter 11 bankruptcy proceedings alongside roughly 130 affiliated companies. Bankman-Fried resigned as FTX's CEO, bringing in John J. Ray III — a former overseer of the liquidation of Enron — to help the company navigate next steps.
The move comes as regulatory and legal authorities look into the allegation that FTX loaned customer funds to Alameda Research, the trading arm Bankman-Fried also co-founded.
Bankman-Fried tweeted Friday that he hoped the bankruptcy process could bring transparency, trust and governance. The FTX founder said in a 22-tweet thread Thursday morning that FTX was in search of liquidity. Binance intended to acquire the company, but decided not to, citing "the latest news reports regarding mishandled customer funds and alleged US agency investigations."   
Scaramucci told CNBC that rather than tweeting, Bankman-Fried should explain to regulators exactly what happened to his company.
"If you're a believer in quote-unquote effective altruism, you've done damage to this industry, you've done damage to the people in this industry and the account holders that trusted you, so enough is enough," he said. 
"Don't let a charade go on. Speak candidly, directly and honestly so we can clean this up immediately."
A SkyBridge spokesperson declined to comment further. 
---
Don't miss the next big story – join our free daily newsletter.