SEC Crypto Enforcement Spree Continues With Beaxy Exchange
The securities regulator's action comes a week after it hit Coinbase with a Wells notice for alleged securities violations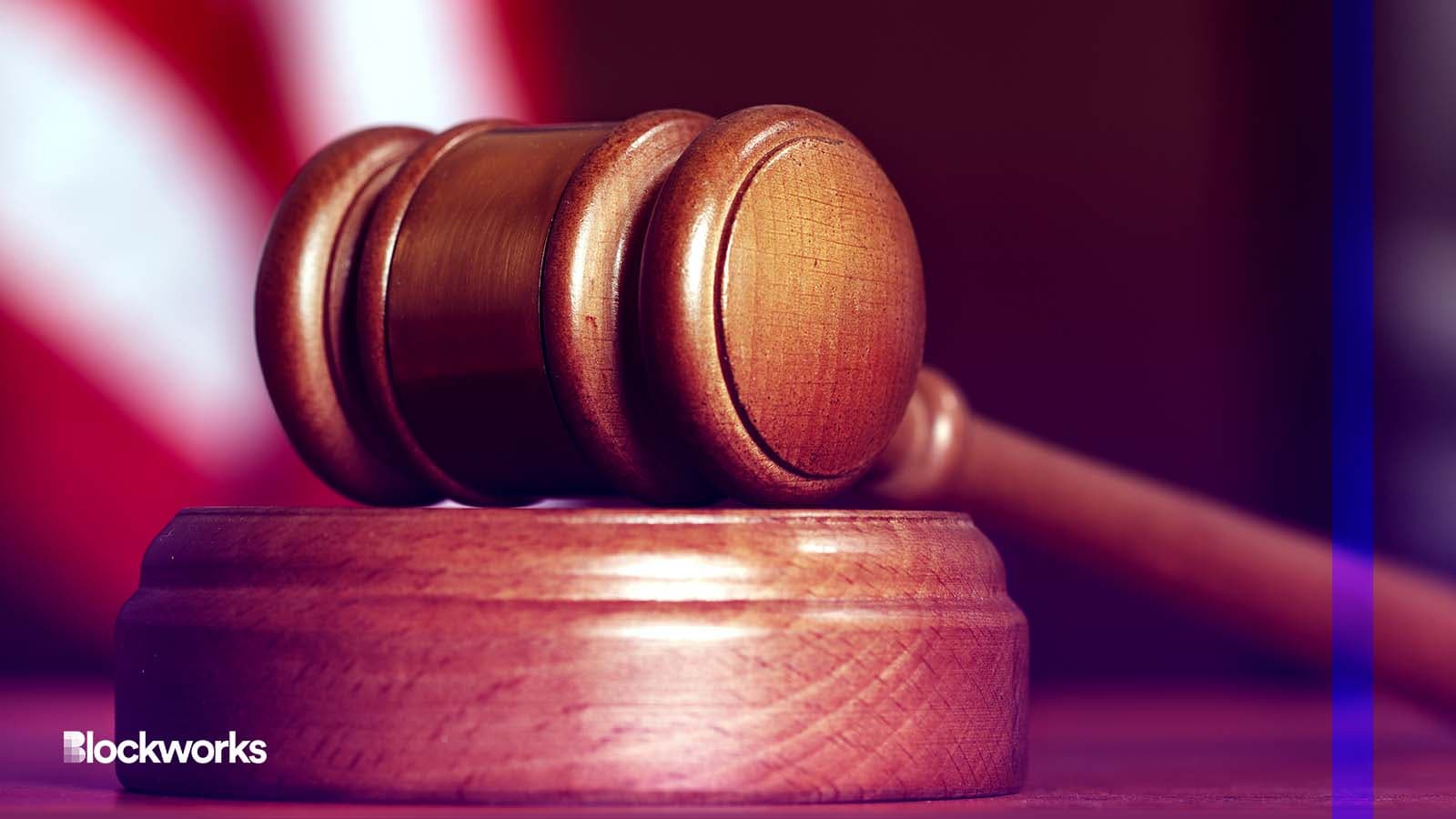 Alex Staroseltsev/Shutterstock modified by Blockworks
The SEC has targeted another crypto company. 
The US securities regulator charged crypto trading platform Beaxy for not registering as a national securities exchange, broker or clearing agency, according to a Wednesday news release. 
It alleges that Nicholas Murphy and Randolph Bay Abbott facilitated the trading of crypto securities on Beaxy through a company called Windy Inc. 
The SEC further claims Beaxy founder Artak Hamazaspyan raised $8 million in an unregistered offering of the Beaxy token (BXY) and used at least $900,000 for personal use, including gambling. After Hamazaspyan resigned, Murphy and Abbott continued operating the platform, according to the SEC. 
The SEC also charged market makers operating on Beaxy — including companies it says were run by Beaxy Chair Brian Peterson — as unregistered dealers.
Beaxy said on its website it had ceased operations, citing "the uncertain regulatory environment surrounding our business."
The platform did not immediately return a request for further comment. Murphy, Abbott, Hamazaspyan and Peterson could not immediately be reached.  
"​​This case serves as yet another reminder to crypto intermediaries that their business models must comply and adapt to the law, not the other way around," SEC Chair Gary Gensler said in a statement. 
SEC Commissioner Hester Peirce questioned the commission's approach to regulating the crypto space in remarks last week, noting it may be more efficient to create policy before handing out enforcement actions.
The SEC last week served Coinbase with a Wells notice about potential "alleged securities violations." The crypto exchange has said the assets it lists are not securities. 
Alexander Grieve, a vice president at government relations firm Tiger Hill Partners, said in a tweet that the SEC is highlighting the verticalization of Beaxy's exchange, custody and clearing functions — which he noted is "a vector that Gensler has particularly focused on in his criticisms of crypto exchanges."
"To protect investors, there are separate registration requirements for exchanges, brokers, and clearing agencies, with each essentially acting as a check on the other," Gurbir Grewal, director of the SEC's division of enforcement, said in a statement. "When a crypto intermediary combines all of these functions under one roof — as we allege that Beaxy did — investors are at serious risk."
Abbott and Murphy, along with Windy Inc., agreed to pay $79,200 in civil penalties, while Peterson and his companies agreed to pay a combined $86,600.
The SEC is litigating the charges of securities fraud and the alleged unregistered offering of BXY against Hamazaspyan.
---
Get the day's top crypto news and insights delivered to your email every evening. Subscribe to Blockworks' free newsletter now.
Want alpha sent directly to your inbox? Get degen trade ideas, governance updates, token performance, can't-miss tweets and more from Blockworks Research's Daily Debrief.
Can't wait? Get our news the fastest way possible. Join us on Telegram and follow us on Google News.
---