SEC Pulls 'Digital Assets' Definition From Final Ruling
In a final ruling published Wednesday solidifying changes made to the agency's Form PF, the SEC left "digital assets" out of the glossary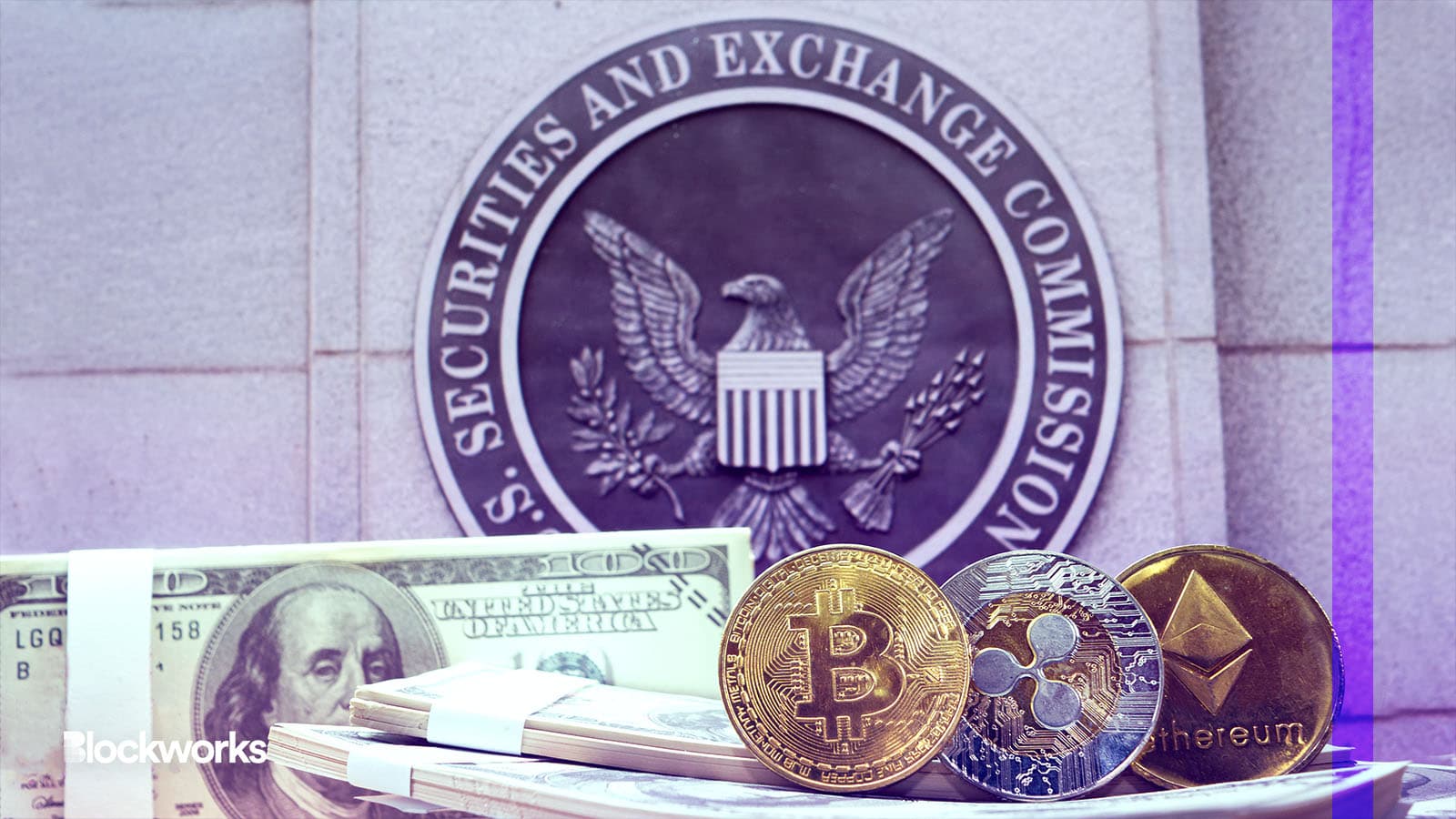 K.unshu/Shutterstock, modified by Blockworks
After nine months, the US SEC is still mulling over its proposed definition of "digital assets." 
In a final ruling published Wednesday solidifying changes made to the agency's Form PF (a regulatory filing requirement for private funds), the SEC said it would not yet be tackling how to distinguish digital assets. 
"The Commission and staff are continuing to consider this term and are not adopting 'digital assets' as part of this rule at this time," Wednesday's rule states. 
The original proposal from 2022 defined "the term "digital asset" as an asset that is issued and/or transferred using distributed ledger or blockchain technology ("distributed ledger technology"), including, but not limited to, so-called 'virtual currencies,' 'coins,' and 'tokens,'" attorneys from Willkie Farr & Gallagher wrote in a 2022 statement.
"When you look at the definition that the SEC had proposed originally, it was so broad anything on a blockchain constituted a digital asset," Lee Scheider, general counsel at Ava Labs said. "That doesn't make sense, that's not the SEC's jurisdiction."
Notably, in the proposed amendments, the SEC opted to view "digital assets" as being synonymous with "crypto assets," attorneys noted.
The recent collapse of several banks and regulators' speculation about the crypto industry's role may have pushed the SEC to hold off on any formal definitions for now, Andrew Durgee, head of Republic Crypto, said. 
"The problem is once [the SEC] does something, it's very hard to unwind it," Durgee said. 
The proposed definition for digital assets was very vague, Durgee added, noting that the agency will likely "take a deeper dive" and create a more detailed approach to regulating how funds interact with crypto. 
In August 2022, Gary Gensler's agency first proposed adding 'digital assets' to Form PF's glossary, which currently includes phrases such as "large private fund advisers" and "borrowings."
The new Form PF increases reporting requirements for large private equity funds advisers "to provide additional information to the SEC about the private equity funds they advise." 
"Today's amendments to Form PF will enhance visibility into private funds and help protect investors and promote financial stability," Gensler said in a Tweet Wednesday.
The ruling comes as industry members continue to express frustration around the agency's enforcement approach and reluctance to provide clarity around the status of the assets in question — whatever they're called.
---
Get the day's top crypto news and insights delivered to your email every evening. Subscribe to Blockworks' free newsletter now.
Want alpha sent directly to your inbox? Get degen trade ideas, governance updates, token performance, can't-miss tweets and more from Blockworks Research's Daily Debrief.
Can't wait? Get our news the fastest way possible. Join us on Telegram and follow us on Google News.
---