South Korean Politician's Own Party Will Investigate Him for Irregular Token Trading 
Kim Nam-kuk, a member of South Korea's Democratic Party, is said to have owned 800,000 wemix coins in 2021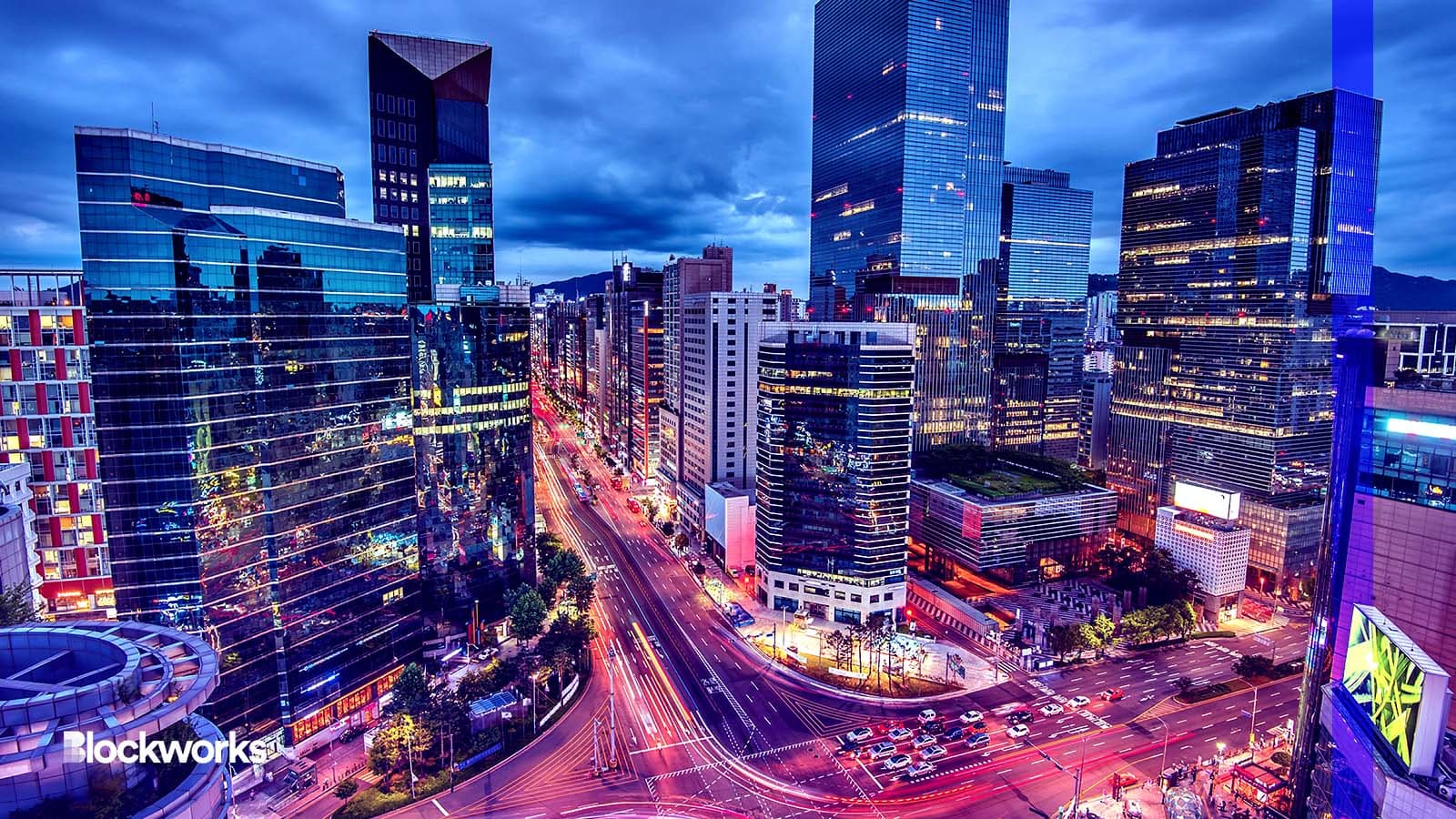 sayan uranan/Shutterstock modified by Blockworks
South Korean representative Kim Nam-kuk's own party, the nation's Democratic party, has urged him to sell all of his digital assets and will launch an investigation into his token trading practices. 
This comes after a number of his undisclosed positions were exposed by various Asian outlets two years ago. Blockworks is not privy to Kim's current holdings, but reports claimed that he owned around 800,000 wemix coins in 2021, worth about $4.5 million at that time.
Kim might have withdrawn all his Wemix tokens before March 2022 when South Korea's travel rule took effect. This rule mandated that all exchanges in the country need to flag crypto transfers over 1 million won (approximately $757), Yonhap News Agency reported. 
Senior Democratic party spokesperson Kwon Chil-seung was confident that Kim would comply with investigators and his colleagues' recommendations.
"As we have recommended he sell off his cryptocurrency assets, we believe he will comply," Kwon told reporters. 
In addition to allegations of withdrawing all his tokens before the critical travel rule hampered his efforts, Kim co-sponsored legislation that would have delayed income taxation on crypto assets in July 2021. 
In the US, Senator Ted Cruz voluntarily disclosed his bitcoin purchase, unlike Kim. The Texas Republican bought anywhere from $15,001 to $50,000 worth of the asset, according to a Senate financial disclosure.
More recently, Cruz said he was "incredibly bullish" on bitcoin and crypto more broadly. He added that he has a standing buy order every Monday.
"I own a little more than 2 bitcoin, and every Monday I own a little bit more," Cruz said.
This comes as 2024 presidential candidates begin to share their vision for crypto with their American constituents, including how they plan to regulate the industry. 
Democratic candidate Robert F. Kennedy Jr. tweeted that President Joe Biden's 30% tax on electricity used by crypto mining is "a bad idea." 
President Biden's latest foray into crypto regulation came Tuesday when he tweeted that if Congress got rid of tax loopholes helping "wealthy crypto investors," it would bring in $18 billion to the government. 
Most other candidates have yet to comment on their plans for regulating Bitcoin and the larger cryptocurrency space.
---
Don't miss the next big story – join our free daily newsletter.