Stablecoin Regulation Ramps Up Across the Globe With New BIS Guidance
The guidance comes shortly after the European Central Bank (ECB) released a report on stablecoins and financial stability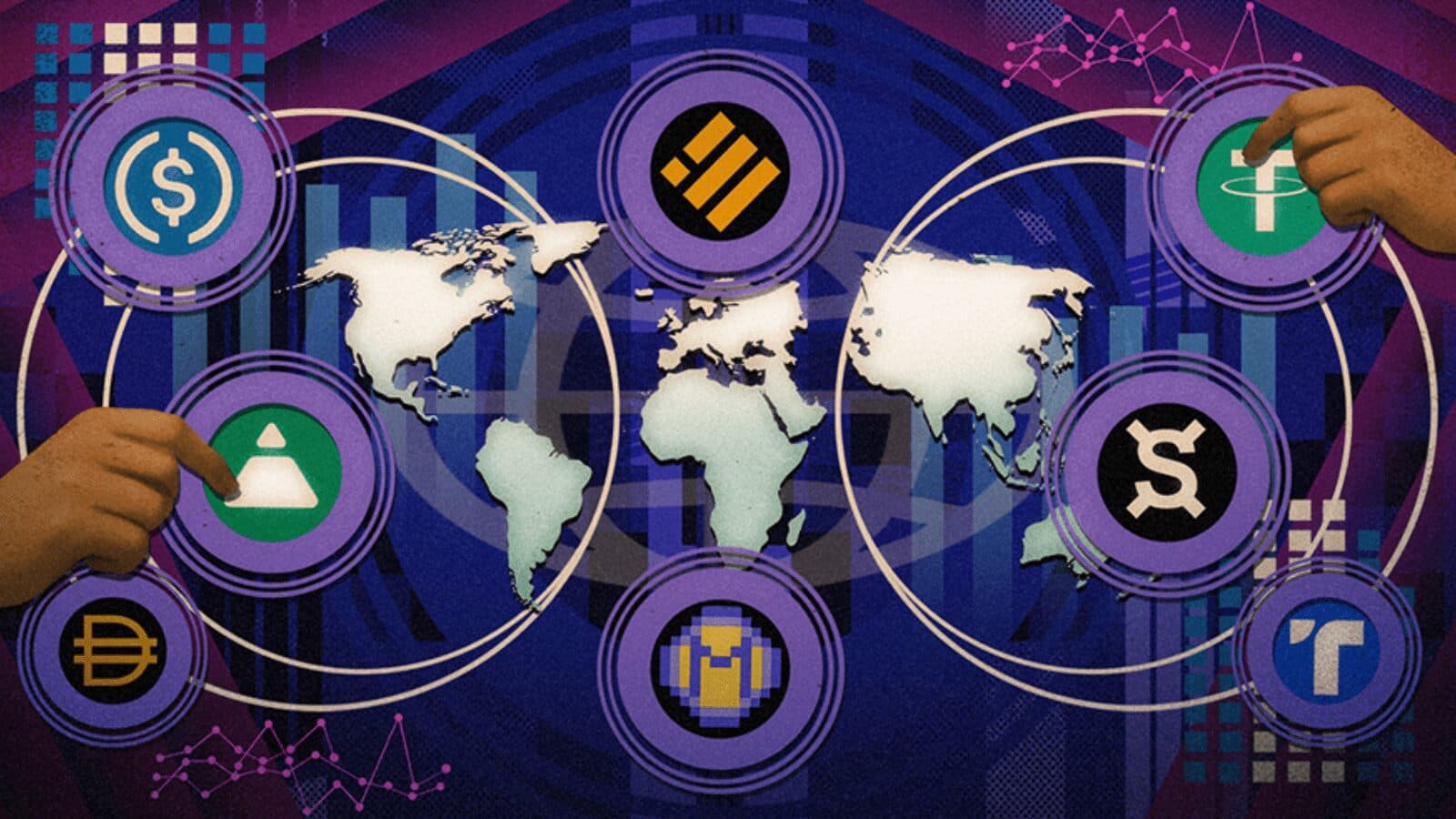 Blockworks Exclusive Art by Axel Rangel
key takeaways
Stablecoins generally must follow the same settlement rules as traditional finance, BIS said
In the wake of UST, clear rules are essential, international governments agree
As regulators around the world continue to evaluate the risks of the cryptocurrency industry and establish guidelines, stablecoins have become a top priority. 
The International Organization of Securities Commissions (IOSCO) and the Bank for International Settlements' Committee on Payments and Market Infrastructures (CPMI) issued final guidance on stablecoin practices Wednesday. 
"The recent market disruptions, while costly for many, were not systemic events," Jon Cunliffe, chair of the CPMI and deputy governor for financial stability at the Bank of England, said in a statement, presumably referring to the depegging of algorithmic stablecoin UST in May.
"But they underline the speed with which confidence can be eroded and how volatile crypto assets can be," Cunliffe added.
The BIS guidance states that if a stablecoin acts as a means of transferring and is deemed "systemically important" it must follow traditional Principles for Financial Market Infrastructures (PFMI), international standards developed after the global financial crisis. Payment systems, central securities depositories, securities settlement systems, central counterparties and trade repositories must all follow the same guidelines. 
The guidance comes shortly after the European Central Bank (ECB) released a report on stablecoins and financial stability Monday. 
"Recent developments show that stablecoins are anything but stable, as exemplified by the crash of TerraUSD and the temporary de-pegging of Tether," the ECB report noted.
US regulators are also taking a closer look at the evolving industry. In the first of many expected digital asset reports following President Biden's executive order, a group of US regulators urged the federal government to work with other nations on crypto policy, specifically with regard to the cryptocurrencies designed to follow fiat currencies. 
Many industry members agree that current market conditions do highlight a need for stronger regulatory guidelines around stablecoins, particularly when it comes to transparency and auditing systems. 
"If you just look at the events in April and May, basically the question everybody asked was 'What are these stablecoins? Are they really stable? What is backing it?,'" Wolfgang Bardorf, senior vice president and group treasurer of Checkout.com, said during a Blockworks webinar Thursday.
"If you look at a lot of the guidance that has come out, it has very much been going in that direction."
---
Don't miss the next big story – join our free daily newsletter.