Synthetix to go head-to-head with dYdX, Aevo with new DEX proposal
Synthetix-powered exchange Infinex plans to drive revenue to SNX stakers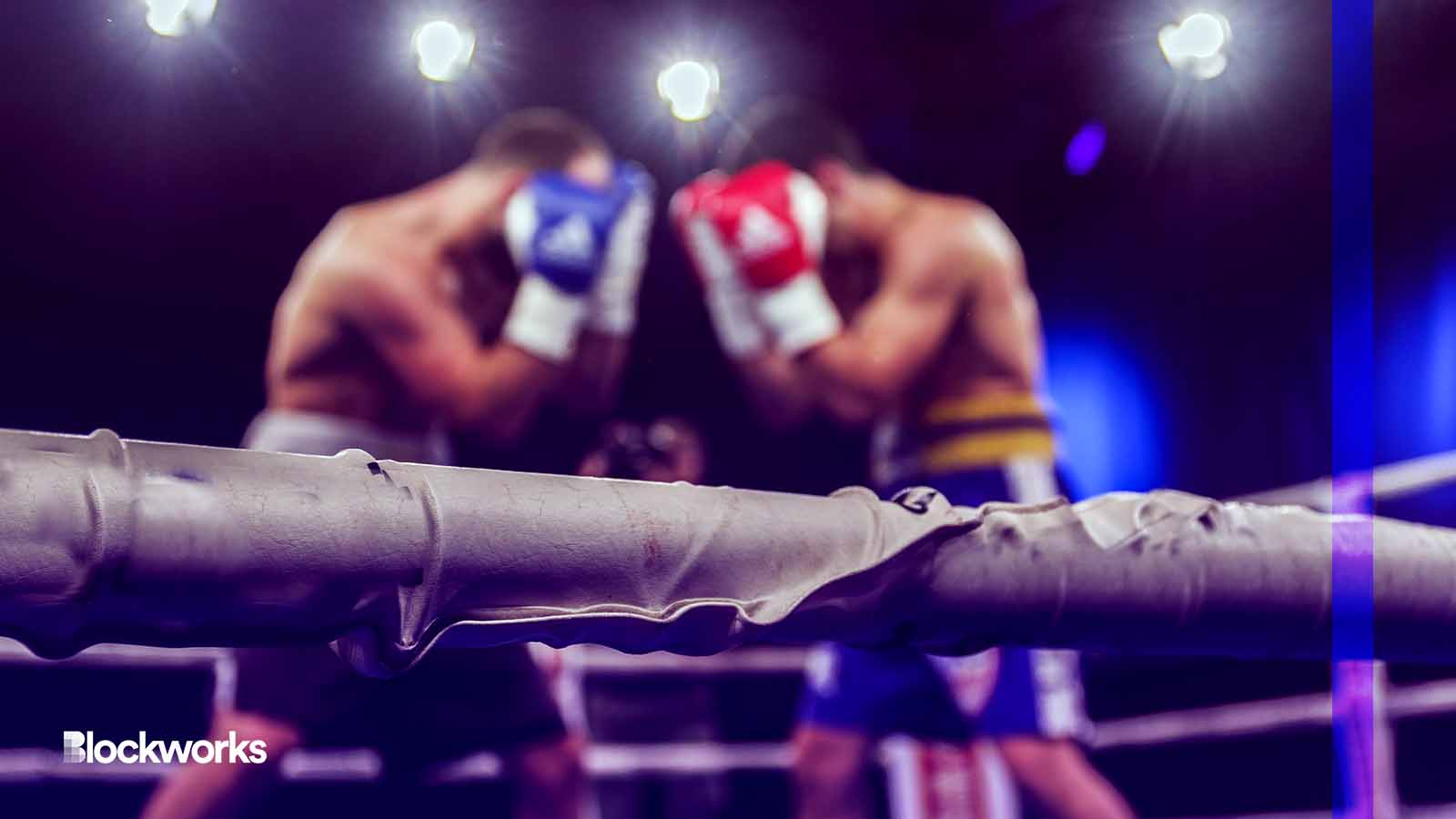 LorenzoPeg/Shutterstock modified by Blockworks
Synthetix, one of crypto's DeFi originals, is poised to add to its affiliated product suite.
Founder Kain Warwick announced plans for a new derivatives front-end to its decentralized trading infrastructure, dubbed Infinex.
The new exchange will be aimed at inexperienced and advanced traders alike, but with features that match those found on centralized exchanges including a non-custodial central limit order book.
Synthetix already has a derivatives DEX on Optimism, called Kwenta, but Warwick identified three main problems with the existing offering. For example, to get started, traders must first bridge assets to the layer-2 rollup, swap for sUSD — Synthetix's own stablecoin, which is used as margin collateral.
Worst of all for those used to a centralized exchange experience, each order or cancellation must be signed by the trader's wallet, paying a small fee in the process.
"The objective is to erase any doubts about whether decentralized Perps can compete directly with CEXs," Warwick wrote in a Friday blog post.
There are benefits to being on a non-custodial decentralized exchange, and Warwick pokes fun in the post at the now-defunct FTX and other centralized exchanges for their unique counterparty risks. FTX collapsed last fall in dramatic fashion. 
"It's become increasingly clear that the impediments to Synthetix Perps growth can be resolved, but this will require a new approach," he opined. "It requires Infinex."
The proposed DEX will be tailored to meet the expectations of traders who use venues like Binance, requiring only a username and password to access, while remaining non-custodial.
"Infinex generates a new public-private key pair for each user and stores it client-side in the browser," Warwick wrote, noting the key would only be used for signing trade orders, not to withdraw funds.
The technical implementation details of the DEX were not disclosed. Warwick indicated in an AMA on the Synthetix Discord that they were left to Synthetix's core developers.
New upstart Aevo uses an optimistic rollup based on the OP stack for its off-chain CLOB. Market leader dYdX currently employs a Starkware StarkEx rollup but will soon migrate to a Cosmos-based sovereign app chain.
Synthetix's new DEX will be governed by holders of Synthetix's native token, SNX, and will not require its own token, Warwick said on Discord. But its revenues will be used to accumulate SNX.
"Infinex aspires to become the single largest LP in the Synthetix ecosystem," he wrote.
As of the time of publication, SNX's price has jumped 32%.
The launch of the new project is anticipated to coincide with version 3 of Synthetix's perpetual futures trading system. That new version is expected to be launched in the coming months.
---
Don't miss the next big story – join our free daily newsletter.