Tokenized Vault Standard on Ethereum Set to 'Kick Off New DeFi Summer'
The 'money Lego' pitch for DeFi is getting an upgrade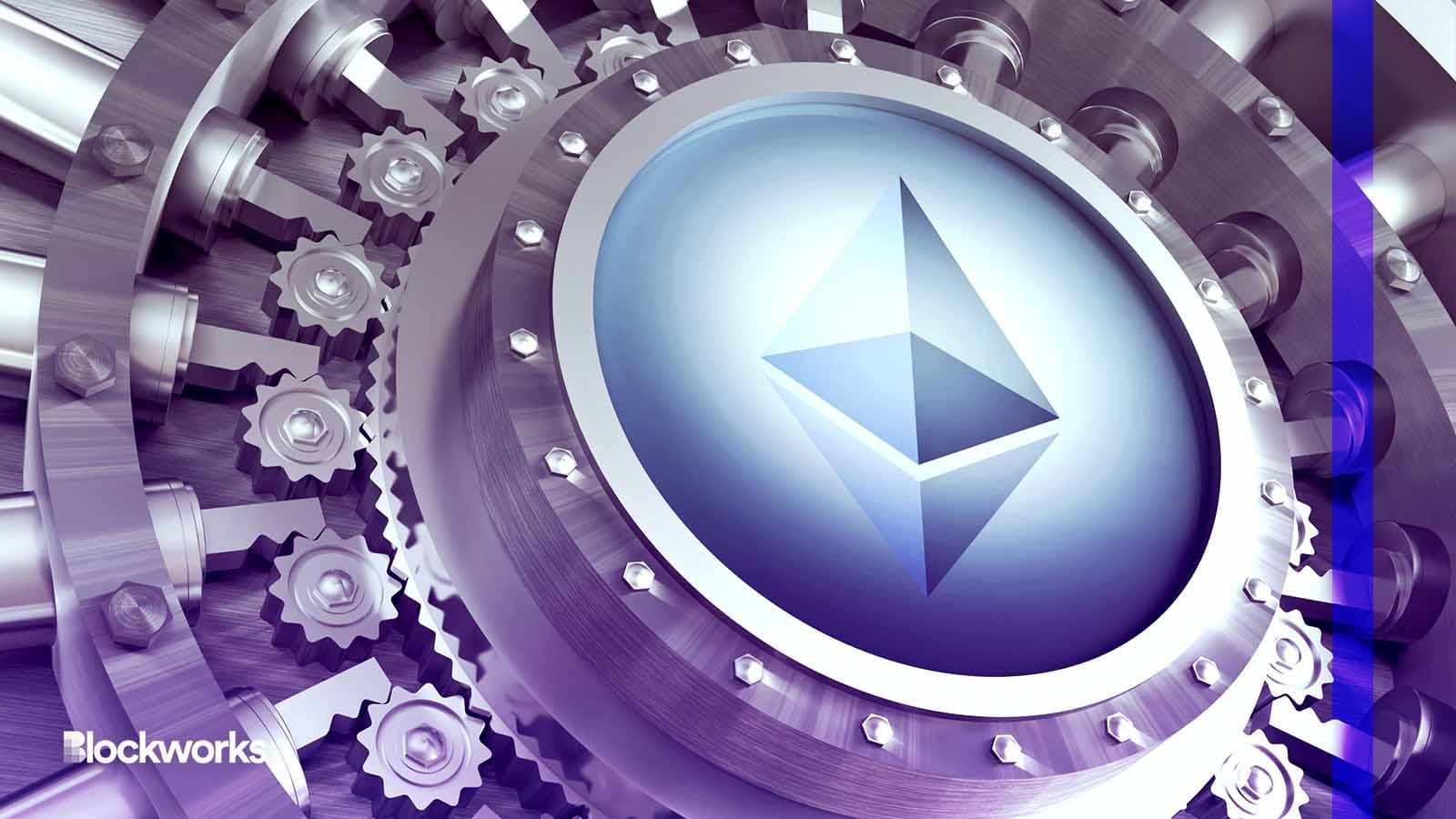 gualtiero boffi/Shutterstock modified by Blockworks
If you start dropping references to "Ethereum request for comment" in polite conversation, you can expect some blank stares. But sometimes innocuous technical lingo like ERC-20 (tokens) and ERC-721 (NFTs) can become the crypto-equivalent of a household name.
Proponents of the tokenized vault standard ERC-4626 — specifically those in the advocacy group 4626 Alliance which announced an expansion to 11 members Thursday — hope that this little pull request, finalized in March 2022 will find its place in a future ERC hall of fame.
Disclosure: Blockworks is among the members of the 4626 Alliance.
The standard was first proposed by Fei co-founder Joey Santoro in late 2021. Within months, it sparked the interest of developer teams from major DeFi protocols such as Balancer, Yearn and Frax.
That prompted Blake Richardson and Vikram Arun, co-founders at Superform, to champion the standard, forming the 4626 Alliance alongside mStable, Balancer and Aztec.
"Our thesis is that 4626 creates the new DeFi summer," Richardson told Blockworks. He predicts it will be as important as the ERC-20 token standard that led to the ICO boom.
DeFi's "ERC-20 moment"
To date, DeFi has failed to be adequately composable and easy to understand, and has suffered from security risks as a result of a lack of standards, Richardson said. Projects have been forced to author bespoke adapters in order to link up with each other, adding complexity and time to deploy dApps safely. 
"Instead of all these isolated groups of people building things that don't interact with each other, we can build entirely unique composable projects," Richardson said.
One example is Sommelier — also a member of the 4626 Alliance — which announced its launch on Arbitrum this week. Co-founder Zaki Manian lamented the standards problem in DeFi, and said that 4626 could speed up his team's work.
"We're actually talking to lots of other people in [Ethereum] DeFi about trying to work better [with 4626]," Manian told Blockworks. "If DeFi could collectively all adopt 4626, Sommelier could be everywhere and plug into every protocol in like a few days."
Yield generating strategies are able to become more complex while also being harder for ne'er-do-wells to attack. Provisioning audits and ensuring safety has been a major obstacle  because each individual protocol implementation has brought its own unique, often complex risks. 4626 — standardizing the tokenized vault — is expected to make the auditors' job much easier.
But it's not just about improving speed to market and helping projects become less hack-prone, the standard also enables new DeFi primitives such as tools for customizable yield exposures, like those developed by Sense Finance, Richardson said.
"Composability is one of the key value props of decentralization in the first place — the whole money Lego pitch for DeFi is one of it's most critical for adoption," according to Richardson, who thinks the types of applications that will be built using the standard, is set to rise dramatically.
For instance, Gearbox uses 4626 to let levered yield strategies be included seamlessly into existing strategy vaults, such as those planned by Yearn Finance in its upcoming V3.
Increasing adoption within DeFi is the primary goal of the alliance, and once met, members will decide on the next steps, such as raising awareness of its benefits to the public.
"Most investors aren't particularly standard conscious — if they buy an NFT with 1155 versus 721 it's not changing their perspective a ton," Richardson said. "However, I think the compound benefit of standardization will lead more people to adopt DeFi because they can start to trust it more."
---
Get the day's top crypto news and insights delivered to your email every evening. Subscribe to Blockworks' free newsletter now.
Want alpha sent directly to your inbox? Get degen trade ideas, governance updates, token performance, can't-miss tweets and more from Blockworks Research's Daily Debrief.
Can't wait? Get our news the fastest way possible. Join us on Telegram and follow us on Google News.
---