Tornado Cash Developer To Be Released, Will Await Trial at Home
Alex Pertsev was arrested back in August 2022 on allegations of money laundering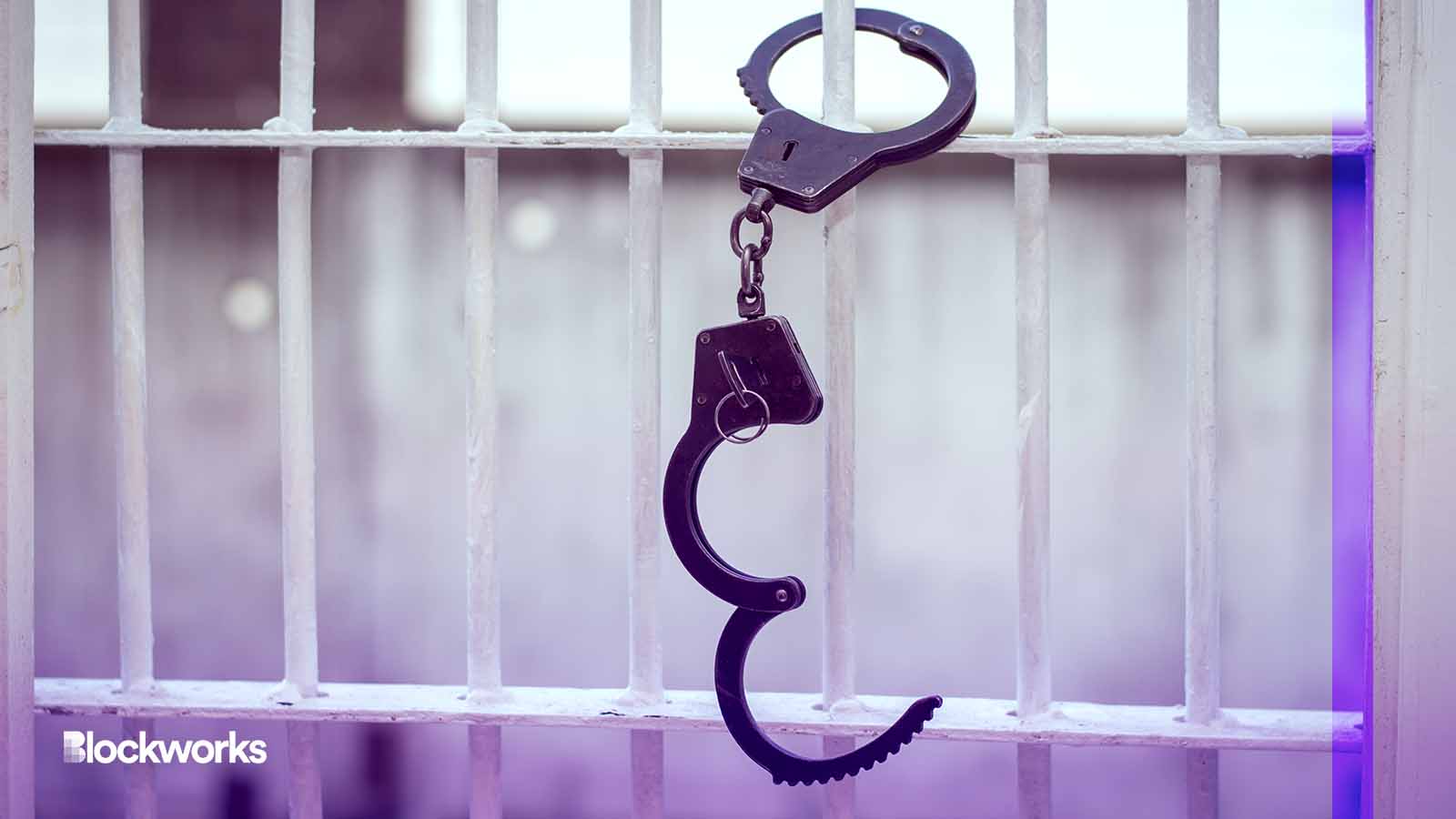 alexeisido/Shutterstock modified by Blockworks
Tornado Cash developer Alex Pertsev will be released next week and will await trial at home. Authorities arrested Pertsev in the Netherlands in August last year for suspected involvement in money laundering.
Eléonore Blanc, Pertsev's wife, confirmed with Blockworks over Telegram that Pertsev would be coming home in the next week.
According to the FreeAlex Public Group created by Blanc, investigations have recently concluded, and Pertsev's lawyer will now begin working on the defense case. 
Authorities arrested Pertsev shortly after the US Treasury sanctioned cryptocurrency mixer Tornado Cash over allegations that it had assisted in money laundering over $7 billion worth of assets since its genesis in 2019.
The Treasury also accused the cryptocurrency startup of aiding North Korean hackers in stealing money from bridge hacks. 
He was arrested under the accusation that he had laundered over 500,000 ETH, which he has repeatedly denied. Dutch prosecutors said at the time that they believed Pertsev posed a significant flight risk.
"This was the third pro forma hearing that they have to give when they lock up someone without charges," Blanc told Blockworks. "Nothing really changed from the first and the second hearing, I don't feel like the prosecution brought any new charges or any more clarification…but what changed was that the judge actually I think heard Alex and saw that he meant what he was saying…and realized that he could be released and stay home and that he would not flee."
Pertsev's initial arrest sparked significant controversy in the cryptocurrency space. A petition with over 5,000 signatures garnered attention as many argued that developers themselves did not have control over how users would interact with their open-sourced code.  
"Alex is being accused of creating open-source code that was used by Tornado Cash, a project under investigation in the US and Europe," the petition started by Daria Mironova wrote. "But a developer has no control whatsoever over how their open-source code is subsequently used."
Although Pertsev will be coming home, he will remain under strict surveillance until his trial.
Updated April 20, 2023 at 12:02 pm ET: Added comment from Eléonore Blanc, Pertsev's wife.
---
Get the day's top crypto news and insights delivered to your email every evening. Subscribe to Blockworks' free newsletter now.
Want alpha sent directly to your inbox? Get degen trade ideas, governance updates, token performance, can't-miss tweets and more from Blockworks Research's Daily Debrief.
Can't wait? Get our news the fastest way possible. Join us on Telegram and follow us on Google News.
---