Uniswap Hits $1T Trade Volume Milestone
Ethereum-based decentralized exchange Uniswap celebrated the trillion-dollar milestone with a tweet, three and a half years after its launch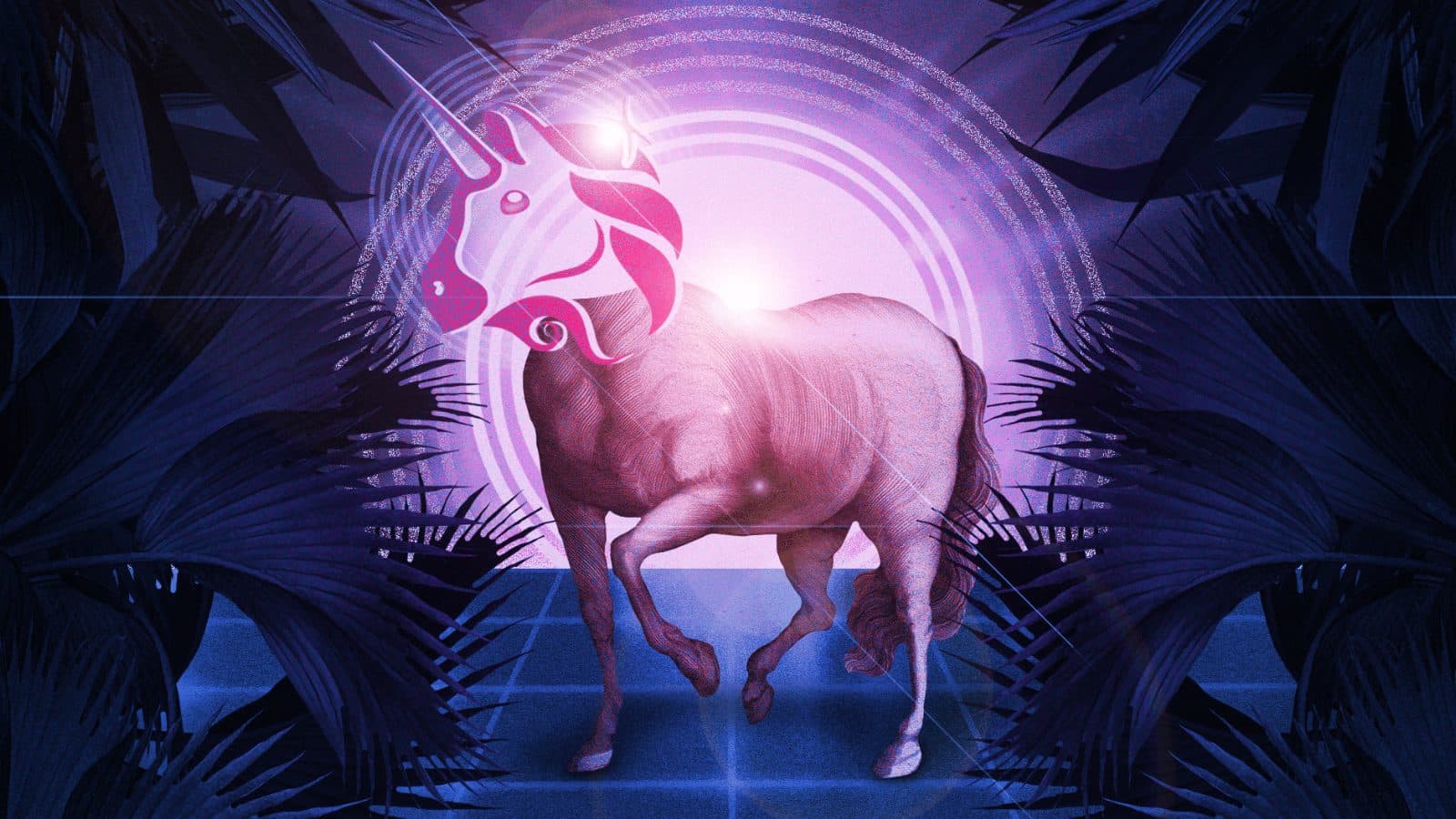 Blockworks exclusive art by axel rangel
key takeaways
Almost all of Uniswap's total volume occurred in the past year
Uniswap's average trade value has surged from $200 to $24,000
Ethereum's premiere decentralized exchange (DEX) Uniswap has now handled more than $1 trillion worth of crypto trades since its launch in 2018.
Uniswap Labs, the New York-based software firm behind the platform, shared the milestone in a tweet on Tuesday afternoon.
While Uniswap has been around for three and a half years, nearly 80% ($791.8 billion) of its cumulative trade volume came in the past year. 
Half of all Uniswap volume occurred in the past eight months as crypto prices collapsed, according to Dune Analytics dashboards. The platform has seen $52.5 billion in trades so far in May.
Uniswap's top month by US dollar trade volume was last November, when it handled more than $85.5 billion.
DEXs such as Uniswap differ from centralized exchanges (CEXs) like Coinbase and Binance, which generally pool users' digital assets together and action trades quickly through the use of off-chain databases.
In a bid to minimize trust, Uniswap and other DEXs directly match trades via users' blockchain addresses. They rely on liquidity providers instead of privately-managed databases to keep order books running smoothly, although DEX fees are generally higher than their centralized counterparts. 
Low liquidity on certain pairs and volatile Ethereum network fees can also mean slightly higher asset prices compared to CEXs. The higher costs are generally considered the part of the process of transacting without trusted third parties. Uniswap is available on Ethereum scaling solutions Arbitrum, Optimism and Polygon, which allow for low cost trade execution.
There is currently $5.92 billion worth of cryptocurrency locked inside Uniswap, down about 56% from its $10.46 billion peak last November, according to DeFi Llama.
Of that value locked, nearly 97% is on the Ethereum mainnet.
The price of Uniswap's native token, UNI, has collapsed 87% since its May 2021 peak of $45.
Overall, Uniswap has facilitated roughly 94 million trades since its inception involving 8.3 million unique blockchain addresses, with an average trade value of about $10,600. Uniswap trades were on average worth less than $200 in January 2019; this month's average trade is worth $24,000.
In September 2021, reports surfaced indicating the US Securities and Exchange Commission had launched a civil investigation into Uniswap Labs to learn how it is used and marketed. There have been no updates to the case at this time, but last month the firm's parent company, Universal Navigation Inc., was hit with a class-action lawsuit, alleging violations of US securities laws.
---
Don't miss the next big story – join our free daily newsletter.