Upland Scores Argentina Football Deal for EOS-based Metaverse
Argentina's football association partnered with metaverse platform Upland to offer exclusive collectibles, including in-game video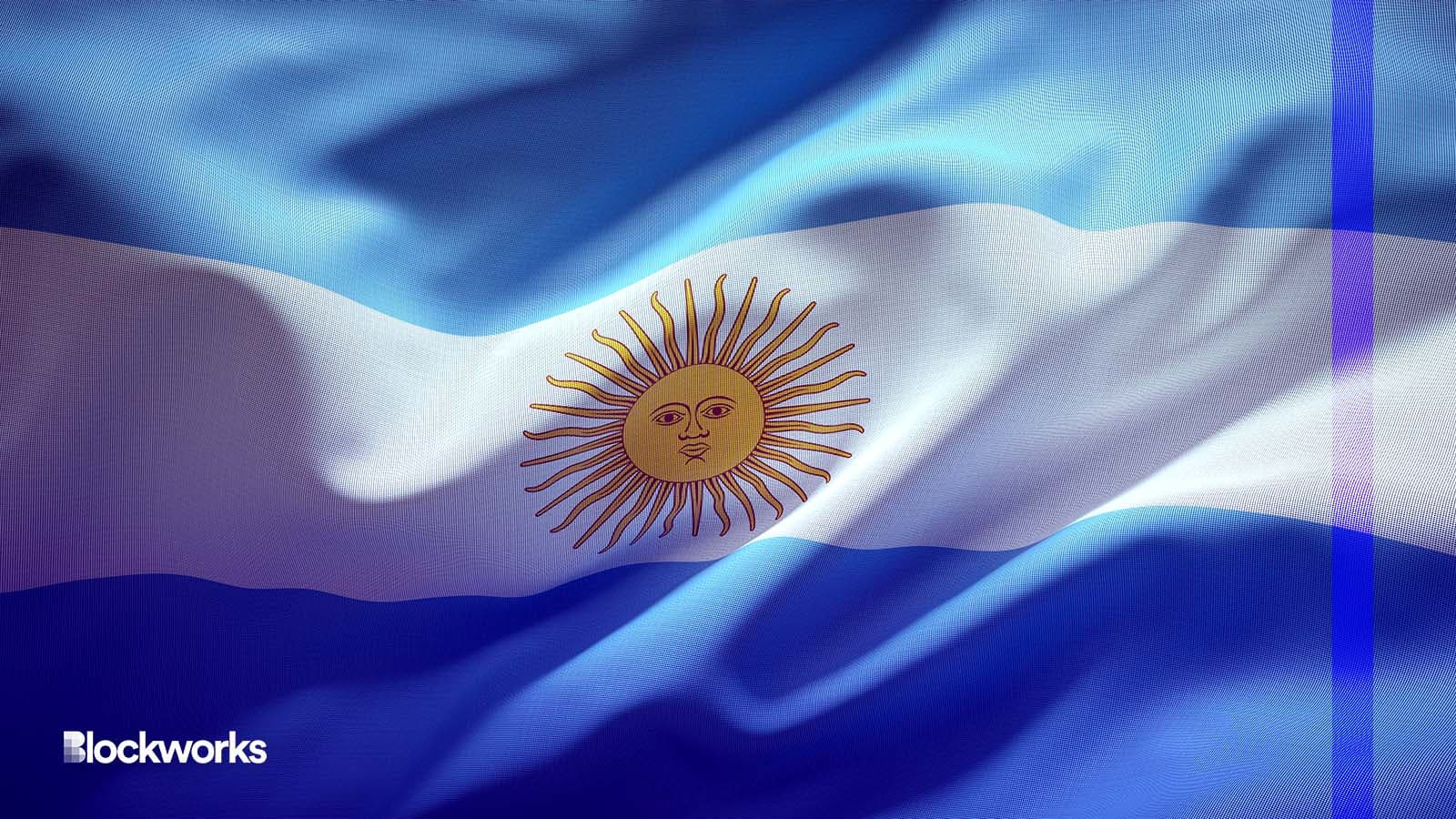 Negro Elkha/Shutterstock.com
Argentina's FIFA World Cup win in Qatar celebration continues in the metaverse. 
The country's national football association, the Argentine Football Association (AFA), announced a partnership with the Upland metaverse platform on Thursday.
The official licensing agreement will see the AFA expand fan engagement for Argentina's Professional Football League (LPF). The goal is to connect fans with "players they admire" and offer exclusive in-game video footage ownership, according to a statement.  
This promise of fan engagement has become a widely used refrain when it comes to professional sports sponsorships in the metaverse, but its true potential has yet to be proven. 
This deal represents the first presence of Argentine soccer in the metaverse, according to the AFA, and Upland said it's the first time it has offered exclusive ownership of in-game video to fans.
Upland was chosen by FIFA itself to launch a multi-year partnership and enable soccer fans to collect, trade and own FIFA NFTs and World Cup highlights prior to the start of the tournament. 195,000 bundles of NFT trading cards were sold out, which added up to 800,000 NFTs, Upland told Blockworks.
Finding Upland on the virtual land map
Something that sets Upland apart from other blockchain-based metaverse platforms such as The Sandbox or The Decentraland is its real world geography. Users face an actual map of the world on their screens, and the platform is linked to real cities and countries in which users can buy and mint virtual property with fiat or crypto.
The platform, which is running on the EOS mainnet, will allow fan's properties to be customized with club-specific outdoor decor, Upland founder Dirk Lueth told Blockworks.
The true user base numbers for various metaverse platforms, such as The Sandbox and Decentraland, remains relatively small when compared to video games like Fortnite or gaming platform Roblox.
In Upland's case, a third-party data aggregator reports about 4 million total properties, of which about 2.8 million are listed as "owned." Lueth claimed that Upland has 300,000 landowners.
It's the largest dapp on the struggling EOS blockchain, according to DappRadar, which reports the number of unique active wallets over the past 30 days at about 139,000.
Various football clubs from Birmingham City, Liverpool FC, AC Milan to FC Barcelona and Juventus have all launched their own NFT collections in the past couple of years.  
While Portugal captain Cristiano Ronaldo inked an exclusive NFT deal with Binance crypto exchange, Argentina's team captain, Lionel Messi, already has launched two NFT collections on the Ethernity NFT marketplace. His latest, commemorating his World Cup achievements throughout the years, saw major resales post-victory in Qatar. 
The Argentine Professional Football League joins other professional sports organizations in attempts to generate a new source of income, leveraging Web3 technology. 
Other crypto companies have tried to reach the throngs of soccer fans ahead of the World Cup including crypto exchanges Binance, Crypto.com, OKX and the Algorand blockchain who also partnered with FIFA.
Fan token exchange Socios was another platform that saw major activity for participating teams in the 2022 World Cup, demonstrating that the power of fandom can outweigh concerns over market conditions.
---
Don't miss the next big story – join our free daily newsletter.
Follow Sam Bankman-Fried's trial with the latest news from the courtroom.