US Air Force Pumps $30M Into Blockchain for Supply Chains
The US Air Force is still really into blockchain as a way to revamp supply chain management, and it's betting on Indiana startup SIMBA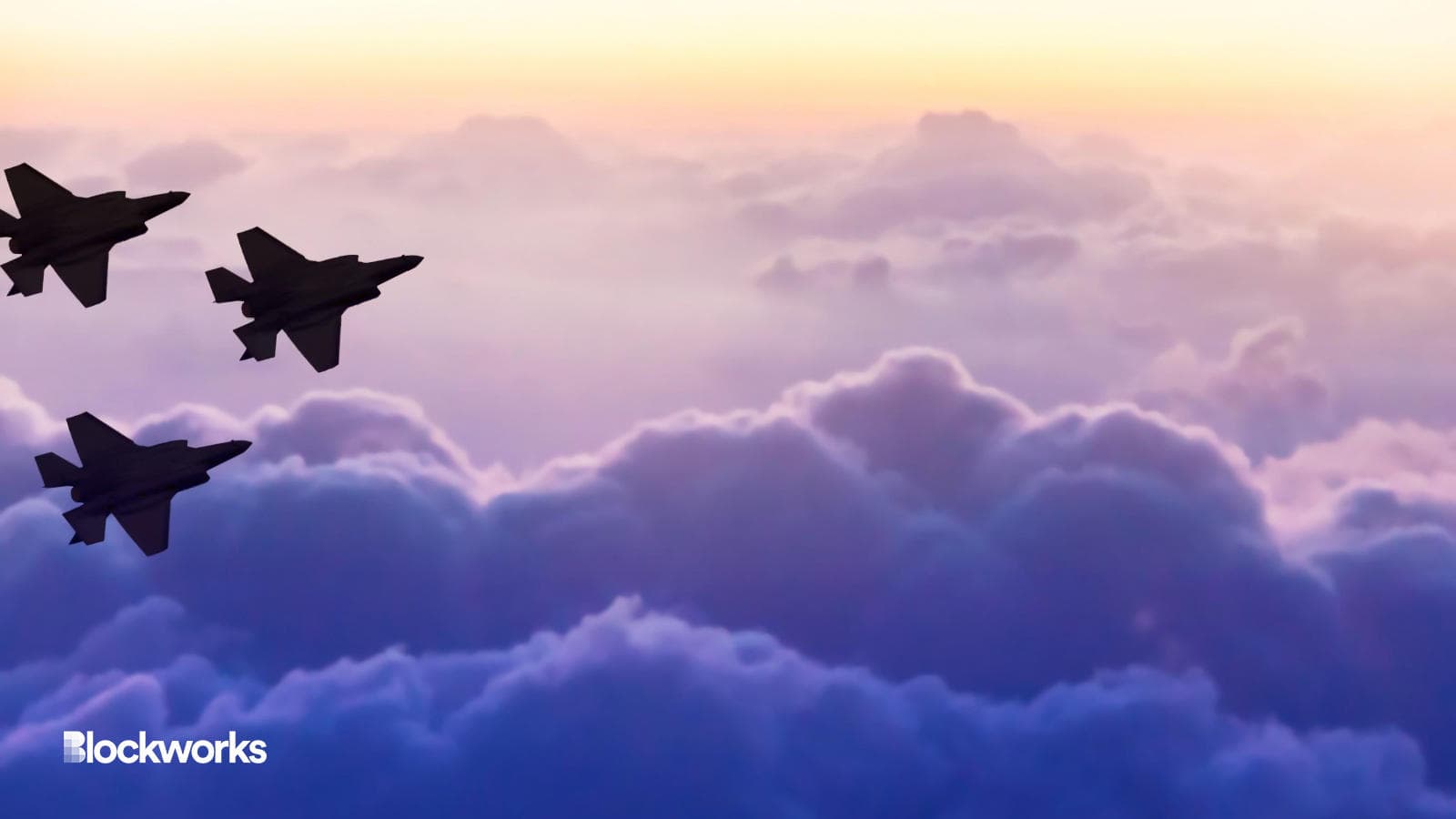 Shutterstock.com/Flik47, modified by Blockworks
The US Air Force (USAF) has for a while experimented with blockchain solutions to manage cash flow and streamline data management operations.
It was already collaborating with blockchain-as-a-service provider SIMBA Chain to develop a blockchain-based system for certain functions including supply chain quality and management.
This week, the Air Force selected SIMBA for a $30 million strategic technology initiative, representing a significant bump to its budget for blockchain initiatives.
The investment will go to development of blockchain-powered applications in support of supply chain management by the Office of the Undersecretary of Defense for Research & Engineering, the USAF, US Navy, US Army and the Defense Logistics Agency.
"Our new project for the USAF will pave the way to more efficient and comprehensive management of assets within the Department of Defense supply chain," Stacy Betlej-Amodeo, vice president of government operations at SIMBA, said in a statement.
In 2021, SIMBA chain secured $25 million in a Series A funding round led by Valley Capital Partners. Other individual investors affiliated with tech giants Amazon, Apple, Meta, SpaceX and Microsoft participated in the round, the firm said at the time.
SIMBA previously secured seven contracts with the US Air Force, the most recent being tokenization of its supply chain budget to keep checks on potential risks and imbalances. The first contract was executed in 2019. 
SIMBA has also worked with other divisions of the Department of Defense (DoD), including a $9.5 million US Navy contract in 2020 related to secure communications.
SIMBA's platform allows clientele to work with both public, private and hybrid blockchain networks, although it's likely the US Air Force would gravitate towards permissioned systems only. Blockworks has reached out to SIMBA to learn more.
The firm isn't the only blockchain startup to offer such services to the military. Constellation Network has also worked with the DoD and other partners for secure data transmission, and partnered with the USAF on a data security solution through blockchain encryption. 
Analytics unit Chainalysis has also secured numerous contracts to work with US agencies, including the DoD.
---
Don't miss the next big story – join our free daily newsletter.