Valkyrie Plots Bitcoin Futures ETF
Planned offering mirrors recent proposals from Invesco, ProShares and VanEck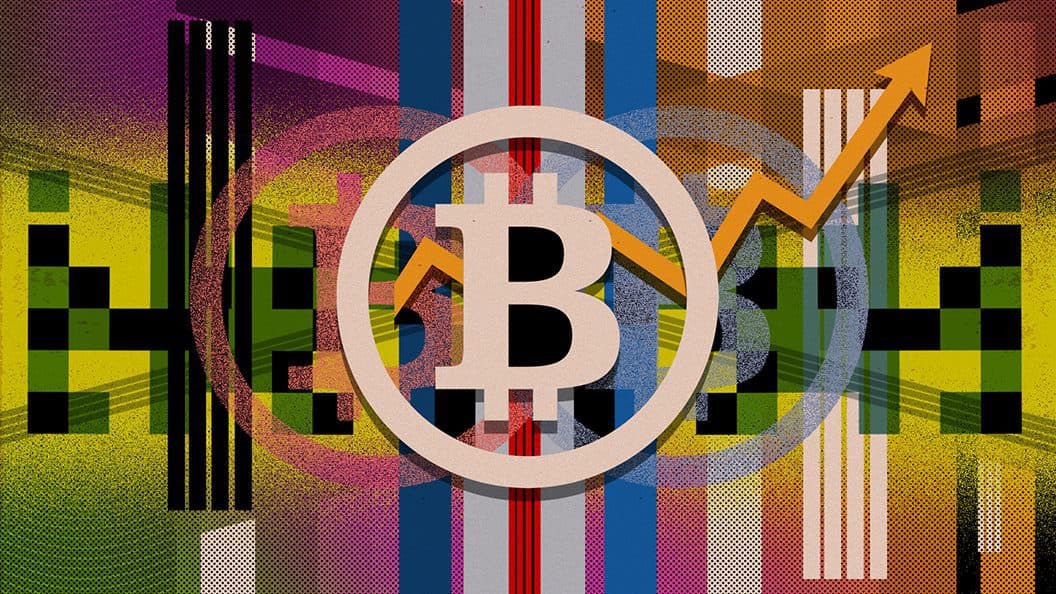 Blockworks exclusive art by Axel Rangel
key takeaways
Fund would invest most or all of its assets in cash-settled bitcoin futures contracts and collateral investments
The SEC in June postponed its decision to approve or deny Valkyrie's proposed bitcoin fund, which would hold the cryptocurrency
The string of filings for ETFs that invest in bitcoin futures contracts continues, as Valkyrie is looking to launch one as it awaits a ruling for its fund that would invest in the cryptocurrency directly. 
The proposed Valkyrie Bitcoin Strategy ETF is an actively managed fund that would invest most or all of its assets in exchange-traded bitcoin futures contracts and "collateral investments," according to an Aug. 11 SEC disclosure. 
The cash-settled bitcoin futures contracts the fund invests in are traded on, or subject to, the rules of the Chicago Mercantile Exchange, or CME. Collateral investments are defined in the filing as cash, cash-like instruments or high-quality securities, such as US government securities, money market funds and corporate debt securities.
"Bitcoin and bitcoin futures contracts have historically been more volatile than traditional asset classes," the filing states. "You should be prepared to lose your entire investment."
Vident Investment Advisory will serve as the subadviser for the fund. Valkyrie CIO Steven McClurg will manage the fund with Rafael Zayas and Ryan Dofflemeyer, senior vice president and senior portfolio manager of Vident, respectively. 
Valkyrie's latest planned offering mirrors other ETFs recently filed for by Invesco and ProShares, as well as VanEck. The proposed funds came in the days after SEC Chairman Gary Gensler said that his agency would "look forward" to reviewing ETFs that were limited to CME-traded bitcoin futures.
"Our clients have been seeking a bitcoin futures product for some time, and this has been a while in the works," McClurg told Blockworks. "It worked out that SEC Chairman Gensler's recent comments were supportive of such a product, but it was already in our pipeline."
Dave Nadig, CIO and director of ETF research at ETFs Trends and ETF Database, said last week after Gensler's remarks that he expected issuers to soon begin applying for futures-based crypto ETFs.
"I would 100% expect every firm who has even hinted at it to file," he told Blockworks Thursday. "I suspect funds with the narrowest mandates to be best received."
While Valkyrie's latest planned offering would not directly invest in bitcoin, the firm's proposed fund that would physically hold the asset still awaits SEC approval. 
The SEC in June postponed its decision to approve or deny the fund, and at the time named Aug. 10 as the date by which it would approve, disapprove or institute proceedings to make a decision.
"We view this as more of an opportunity to interface with the agency and help assure them the industry is working towards resolving many of the issues they have cited in previous rejections," McClurg said. "Regardless of the outcome, we will continue working towards our goal of a spot Bitcoin ETF and believe that collaboration with our peers … is ultimately what will eventually help get our application, and others, across the finish line."
Want more investor-focused content on digital assets? Join us September 13th and 14th for the Digital Asset Summit (DAS) in NYC. Use code ARTICLE for $75 off your ticket. Buy it now.