World Economic Forum Thinks it Knows How to Fix Crypto Policy
The World Economic Forum has prescribed a set of fixes for global agencies intent on regulating the crypto industry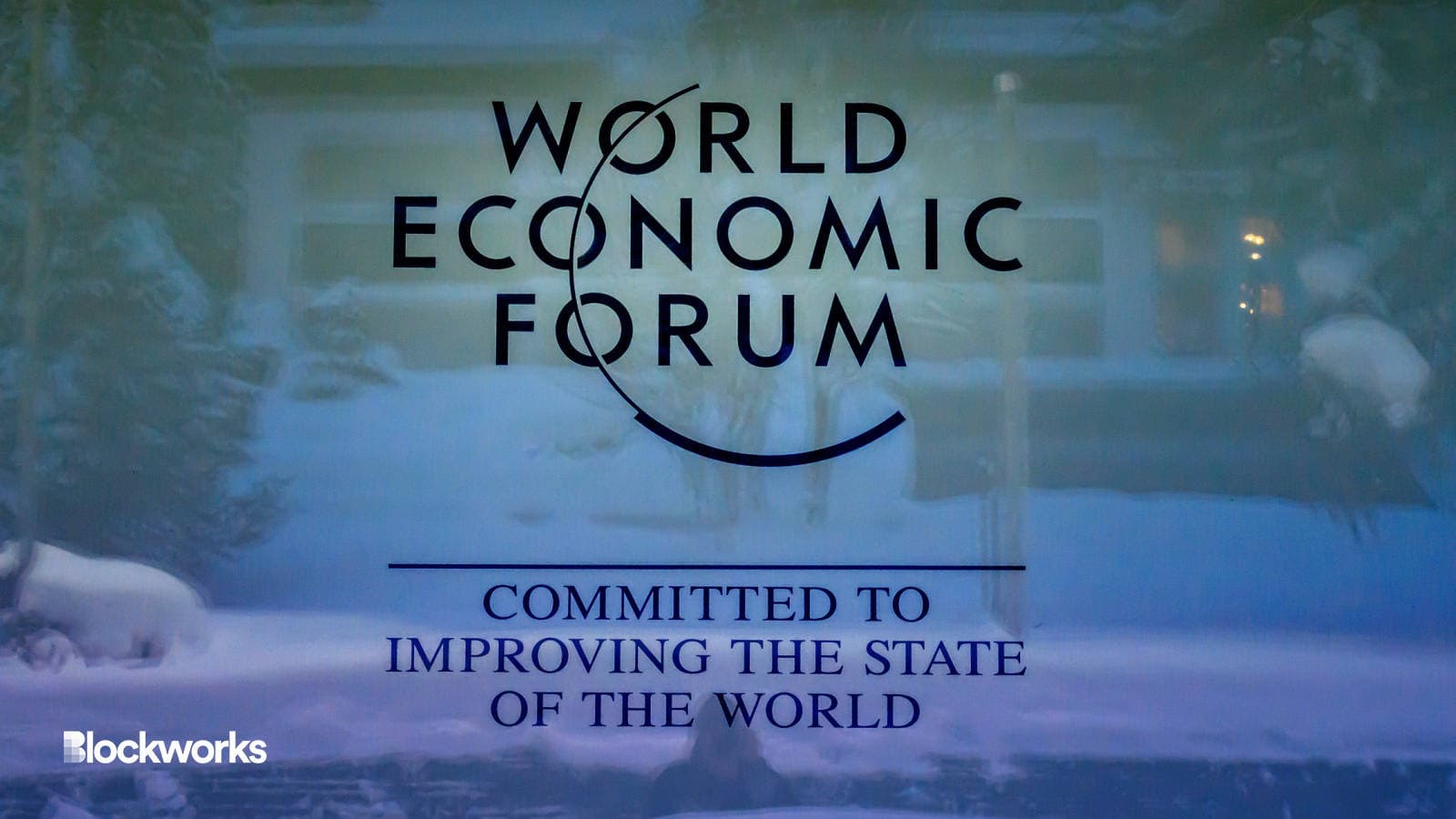 Boris-B/Shutterstock modified by Blockworks
The World Economic Forum (WEF) has taken a stab at presenting solutions to global crypto policy, which it warns is too patchwork to properly protect markets and investors.
In a fresh white paper, "Pathways to the Regulation of Crypto-Assets," the global body reasoned that protections baked into traditional finance might not fully extend to crypto due to its decentralization. Addressing its "borderless nature" would help bridge the gap.
"At their current level, crypto assets represent a small portion of the overall global financial system," WEF said, echoing sentiment from Europe's systemic risk board.
"Even so, the lack of regulation in some jurisdictions and the absence of a harmonized regulatory framework is raising concerns as to whether this market could pose a threat to global financial stability."
WEF targeted its recommendations at three major stakeholders categories: international organizations, regional or national regulators and the industry as a whole.
Establish best practices for crypto (internationals organizations)
Harmonize terminology and definitions (internationals organizations)
Foster cross sector coordination among regulators (regulators)
Coordinate efforts to establish interoperable technical standards (regulators)
Share best practices for addressing operational and cybersecurity risks (industry)
Innovate "responsibly" and engage with policymakers and regulators (industry)
Lax standardization of crypto regulations, policies and definitions are holding back progress for sufficient oversight, WEF said. 
A light touch approach in some jurisdictions, including those considered crypto hubs like Singapore or Hong Kong, are "leading to problems of regulatory arbitrage."
WEF is an international non-governmental organization famously known for its annual Davos conferences, which play host to world and business leaders intent on influencing global conversations and agendas.
The body said it built its crypto policy report with contributions from policymakers, regulators and industry figures.
Dante Disparte, chief strategy officer and head of Global Policy at Circle, as cited in the white paper, said the WEF's "vital work," in collaboration with the Digital Currency Consortium, offered an accessible blueprint for jurisdictions to work with.
"The advent of crypto-assets and blockchain-based financial services is proving to be more about convergence than disruption of the traditional economy, banking and finance," he said. "This should be encouraged."
World Economic Forum warns of Ethereum 'concentration risk'
WEF flagged areas of the crypto industry which could suffer from concentration risk, including stablecoins (a handful of issuers dominate the market) and crypto exchanges (FTX contagion was widespread).
The ecosystem could suffer without clear regulatory frameworks to handle market abuses, competition policies and conflicts of interest, the report said.
But WEF also cited Ethereum's dominance as a potential risk: "There are several decentralized applications powering the crypto asset ecosystem, but the underlying technology is dominated by Ethereum, one of the most decentralized blockchains."
Other layer-1 protocols operate within the sector, but "most are based on Ethereum technology," WEF said, adding that layer-2s such as Optimisim, Arbitrum and Polygon are addressing some concentration risks.
"Moreover, a trend towards more EVM-compatible chains that do not depend on Ethereum for consensus, such as Avalanche, can further create competitive networks that share the same developer support," WEF said.
Ethereum aside, worldwide agencies are voicing similar concerns. Dubai's Financial Services Authority this week called for regulators to come together in a bid to curb exploitation of regulatory loopholes.
The Dubai watchdog took grievance with the complex nature of many global crypto firms, which operate across multiple jurisdictions under a single umbrella organization.
---
Don't miss the next big story – join our free daily newsletter.