Younger Lawmakers Asked to Craft Privacy-Preserving Crypto Legislation
Recent moves by US regulators could harm industry development and place internet users at risk, according to a group of crypto advocates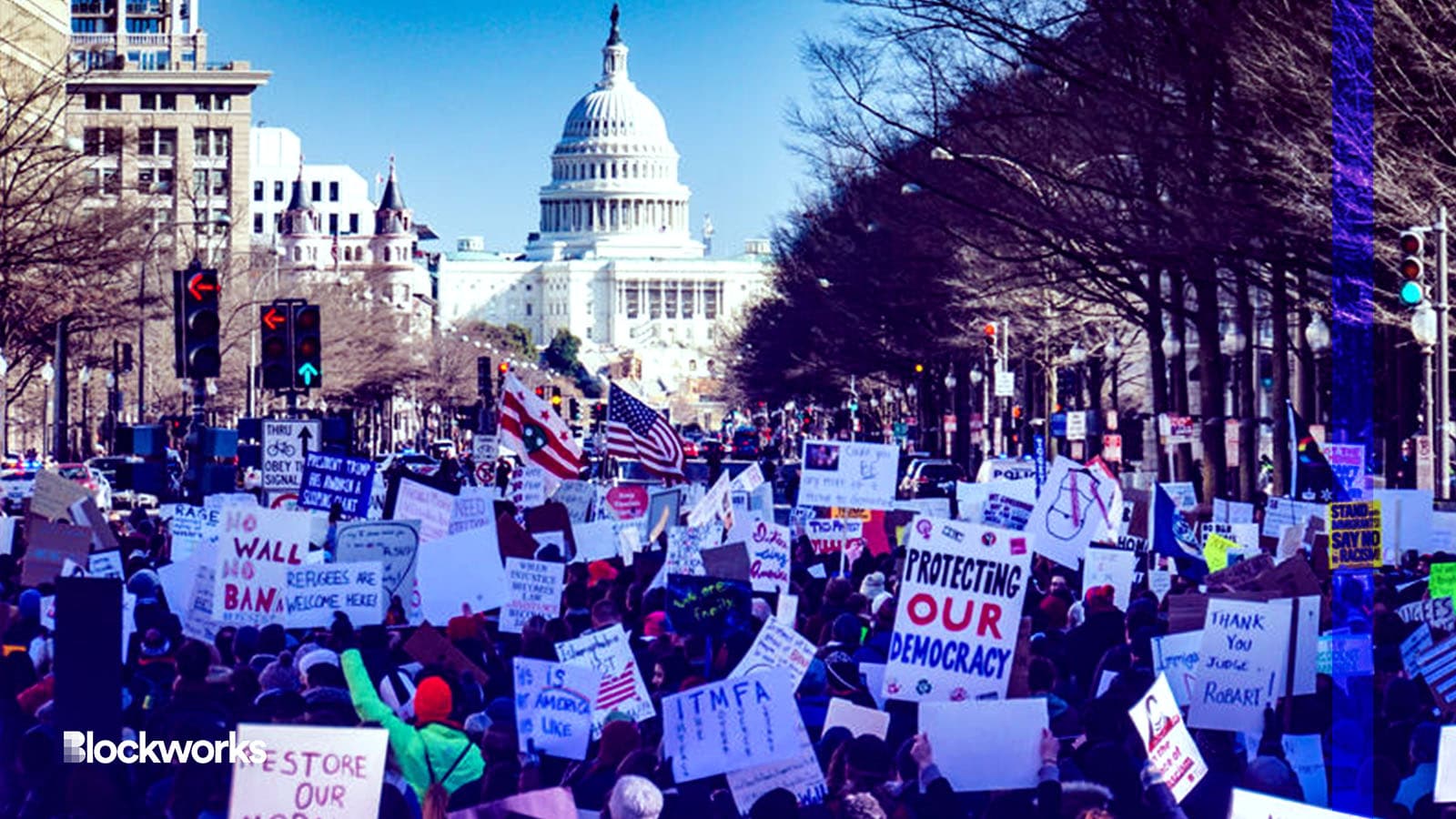 More than a dozen crypto projects have joined a growing chorus urging freshly minted US lawmakers, many of which hail from a younger generation, to oppose damaging legislation that could seek to limit the use of online privacy tools.
Organized by the digital rights group Fight for the Future, privacy-minded projects including Zcash and Filecoin Foundation want the newly formed Congress to help steer "clumsy, misguided legislative and regulatory action" away from harming innovation by and chilling free speech of US software developers.
In an open letter on Monday, the 28 projects said there existed a pressing need for a deeper dialogue between policymakers and developers to craft thoughtful legislation. 
The newly formed 118th Congress, which gets to work this week after an usual bout of political turmoil within the Republican Party, has introduced a bevy of younger politicians who may be more receptive to the ideas surrounding privacy and freedom of speech.
Roughly 18 new members of the new congress are in their 20s or 30s, including 25-year-old Maxwell Alejandro Frost, the first person elected from Generation Z.
Privacy moves
The US made several moves against privacy-focused crypto projects last year, including famously blacklisting digital assets mixing service Tornado Cash.
Tornado Cash's smart contracts provide a modicum of privacy on crypto transactions that are normally viewable through public ledgers by "mixing" coins with other transaction batches to conceal their provenance.
The mixer was accused of obfuscating the movement of more than $455 million in stolen crypto in March 2022 by a North Korean hacker outfit known as the Lazarus Group, among other activities, although forensic experts doubt that the liquidity available in privacy tools is sufficient to prevent tracking of such large amounts.
The sanction by the Office of Foreign Assets Control against Tornado drew stiff criticism from the crypto community over concerns relating to privacy and government overreach. It also prompted at least two lawsuits from industry participants, including major exchange Coinbase.
In a similar vein, Senators Elizabeth Warren and Roger Marshall introduced The Digital Asset Anti-Money Laundering Act of 2022 in mid-December. The act would require parties facilitating blockchain transactions to register as financial institutions. 
The move has been dubbed a major threat to not only privacy-conscious blockchains but all chains, as it would incur significant costs for newly created projects to implement measures Warren and Marshall are asking.
As such, projects including Tutanota, Nym, Mysterium, and MobileCoin are calling on the new US Congress to center the human right to privacy when drumming up new crypto regulations.
List of concerns
The group has identified four key areas, including ensuring constitutional and human rights are protected both online and offline under the provision of free speech when writing or executing code.
They also want lawmakers to assess and fix power imbalances that have the potential to creep into existing legislation that would only seek to strengthen centralized entities, like big tech firms, at the expense of decentralized ones.
"Now more than ever, we need online spaces that are not owned or controlled by a single person, as they put user privacy at risk," the group argue in their letter.
Championing privacy-protecting capabilities like that of end-to-end encryption as well as safeguarding data privacy and security is also front of mind.
"We urge you to take these concerns seriously and protect privacy, personal data and security for Internet users, the group said." Let the legacy of this Congress be one of protecting activists, journalists, and vulnerable people both at home and abroad."
---
Don't miss the next big story – join our free daily newsletter.