$70K BTC Imminent; AVAX Continues to Outperform: Markets Wrap
BTC looks poised for an explosive move to $70,000 and beyond on spot demand driven rally, AVAX price rallies to new all-time highs.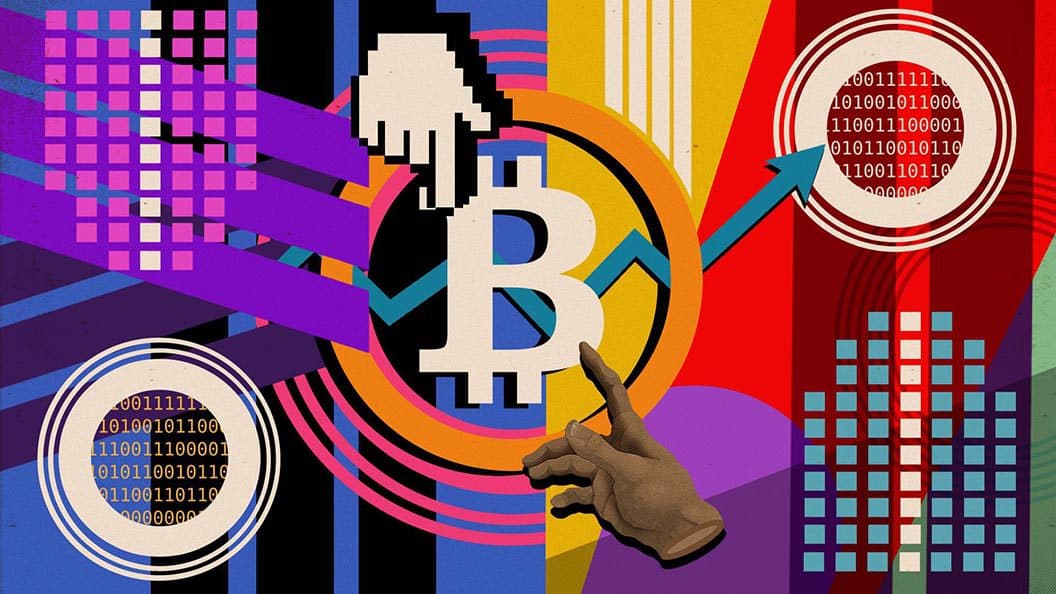 Blockworks exclusive art by Axel Rangel
key takeaways
BTC looks poised for further upside as the demand appears to be spot driven
AVAX rallies to new ATHs the week following an announcement of a $200 million fund.
There is less leverage in the BTC market as the king enters price discovery.
The percentage of BTC supply held on exchanges continues to fall off a cliff.
Digital asset investment products saw their twelfth straight week of inflows, indicating more demand from institutional investors.
AVAX notches new ATHs after an announcement last week of a $200 million fund to further develop the ecosystem.
A look into Avalanche's growing TVL, highly used Ethereum bridge, and token structure.
NFTs remain on the back burner as investors fear missing out on the end-of-year token rallies.
Latest in Macro:
S&P 500: 4,701, +.09%
NASDAQ: 15,982, +.07%
Gold: $1,825, +.38%
WTI Crude Oil: $82.21, +1.16%
10-Year Treasury: 1.493%, +.04%
Latest in Crypto:
Bitcoin dominates investment product inflows
BTC has surpassed its previous high of $66,999 which was seen on October 20, 2021. At the time of reporting, BTC was trading at $67,250.
"Inflation is a major consideration for investors today, and the younger generation of investors often favors cryptocurrency as a hedge over gold," Wilfred Daye, Head of Securitize Capital, wrote to Blockworks. "In fact, while gold has slid throughout the year, Bitcoin and Ether have more than doubled. Retail investors have played a major role in fueling this shift and institutional investors are increasingly following suit."
Digital asset investment products saw their twelfth straight week of inflows, with $174 million of capital coming into the space for the week ended on November 8, according to a CoinShares report. 52.4% of capital flows went into BTC-related products, bringing year-to-date flows to $6.466 billion. That compares to the $6.7 billion that was invested across all digital asset investment products throughout all of 2020.
Less leverage is present in this BTC price surge
"While relatively steep and sudden, the BTC price surge is just a confirmation of an incredibly strong market setup that has been developing throughout October. Importantly, the uptick doesn't seem to be leverage-driven but rather results from the increased demand on the spot market where there's currently very little sell-side liquidity," Mikkel Morch, Executive Director & Risk Management of ARK36, wrote to Blockworks.
Mikkel's point is reinforced by the following chart that compares the BTC price to previous levels of the open interest-to-market cap ratio and a few metrics related to margin trading. This move has primarily been spot demand-driven and there is less leverage in the market when compared to April of 2021 and the first break of ATHs seen in October.
Perpetual funding rates are creeping higher, but not as high as they were back in October. Speculators got excited when we initially broke ATHs and poured into long positions at any cost in fear of 'missing out'. According to data from Laevitas.ch, funding rates are at .027% versus the .063% rate seen on October 21st. It is a good sign when price is going up and funding rates are relatively flat.
BTC held on exchanges continues downtrend
When the percentage of supply on exchanges trends downward, it indicates that investors are sending their BTC into cold storage wallets to hold for the long term. The percentage of supply on exchanges is now below 13%, according to Glassnode.
Mikkel continued, "As Bitcoin exchange balance is at a 3 year low while long-term holder supply is at an all-time high, there are simply too few bitcoins available to keep up with the demand. Given these circumstances, the $70K price tag seems imminent."
Avalanche remains hot
According to their whitepaper, Avalanche (AVAX) is a high-performance, scalable, customizable, and secure blockchain platform. It targets three broad use cases:
Building application-specific blockchains, spanning permissioned (private) and permissionless (public) deployments.
Building and launching highly scalable and decentralized applications (Dapps).
Building arbitrarily complex digital assets with custom rules, covenants, and riders (smart assets).
The price surge comes after the Avalanche Foundation announced on November 1 plans to launch a $200 million ecosystem development fund; Blizzard.
"The last two months have shown incredible growth across Avalanche, with users, assets, and applications joining the community in record-highs," said Emin Gün Sirer, Director of the Avalanche Foundation. "Blizzard will play a key role in further accelerating this growth, and solidifying Avalanche's position as the premiere home for projects and people pioneering the next era in our space."
A chart comparing Avalanche to other leading layer-1 solutions can be seen below:
AVAX TVL, token allocation, and ETH bridge.
Avalanche now boasts over $10 billion of total value locked (TVL) on its platform spread across the 61 protocols that DeFi Llama tracks. AVAX has a 3.67% market share of TVL among all layer-1 chains.
It is worth noting that the max supply of AVAX will be 720,000,000 coins, and only 220,000,000 are circulating today. This puts AVAX's market cap at roughly $20 billion, but a fully diluted market cap of $65 billion. Critics often point to the fact that company insiders and VCs were allocated 42% of the supply.
Unlike Bitcoin where fees goes to miners, all fees in Avalanche are burned, which increases the scarcity of token supply. Minting of new AVAX tokens offsets the burning due to transaction fees. The emissions schedule compared to BTC can be seen in the following image:
Avalanche has seen a lot of traction for its Ethereum bridge, which allows users to transfer assets between the two chains. The bridge has $5.1 billion of TVL, which makes it the 3rd largest Ethereum bridge.
AVAX was last trading near $90, with year-to-date returns of 2,366% according to data taken from Trading View.
Non-Fungible Tokens (NFTs)
Trading data from OpenSea and Solanalysis of some of the top Solana and Ethereum projects can be found in the photos below:
If you made it this far, thanks for reading! I am looking forward to catching up tomorrow.
---
Get the day's top crypto news and insights delivered to your inbox every evening. Subscribe to Blockworks' free newsletter now.
---