Hot take: Someone at Alameda was actually good at their job
Two things can be true at once. Acknowledging Alameda's successes does not take away from the sheer scale of their blunders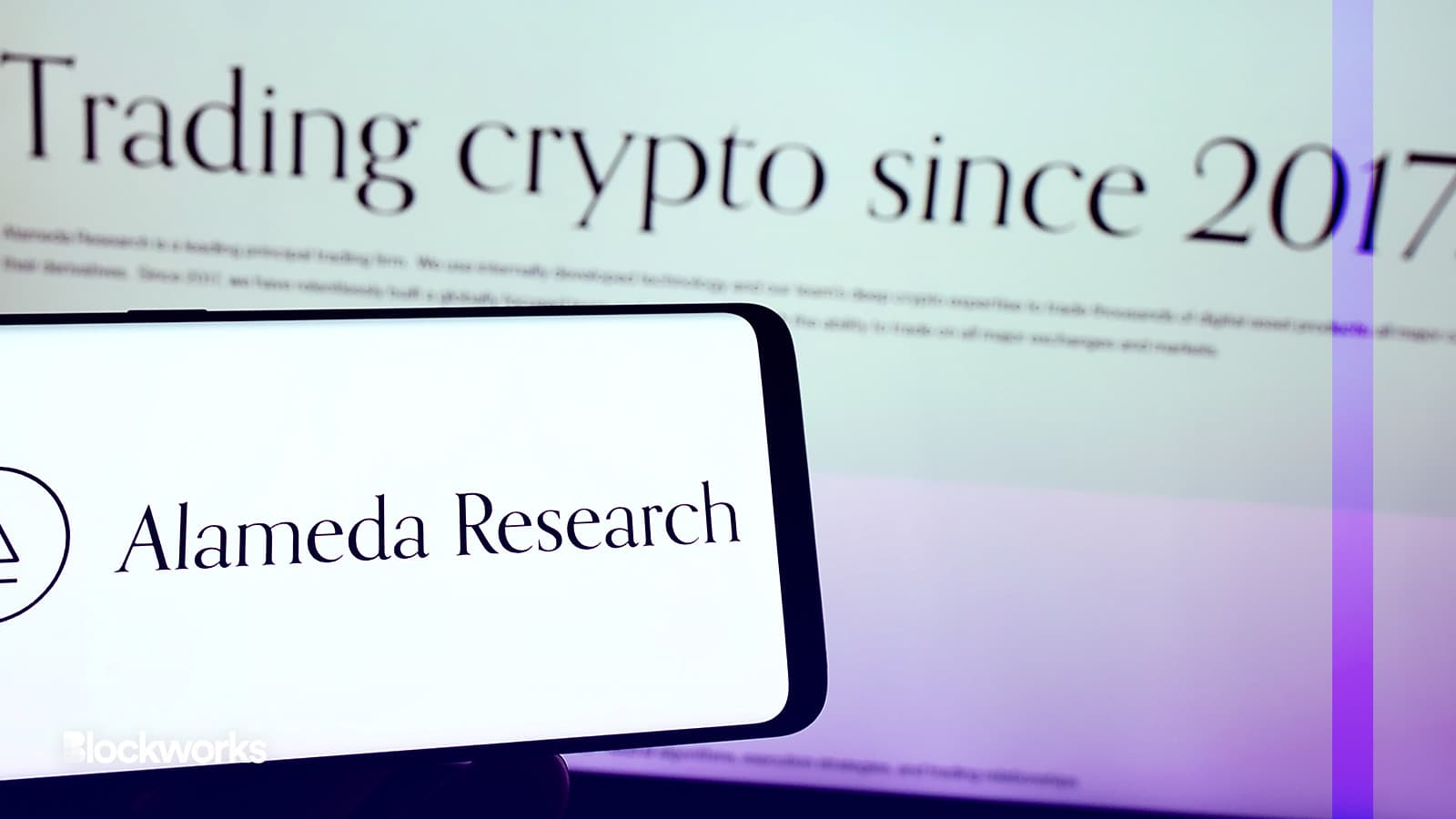 T. Schneider/Shutterstock modified by Blockworks
While there's an emerging consensus that the Alameda catastrophe — aside from the fraud and use of FTX customer funds — was essentially the fault of incompetent "kids," court documents and on-chain analysis show the trading firm at times had the ability to print money almost as quickly as they lost it.
Two things can be true at once: There were deeply talented individuals working at Alameda that made it a genuine trading, investing and market making powerhouse, and simultaneously, failures by leadership to institute common sense security practices (or, you know, not commit crime) that ultimately led to its demise. 
Public perception is fickle, but on-chain records don't lie. Prior to November 2022, Alameda was something of a boogeyman among the perpetually online degenerate crowd — capable of rendering a yield farm inarable with the casual deployment of a few hundred million, or single-handedly deciding the fate of an altcoin. There were few who would question Alameda's expertise or profitability. 
Then, the fall. Over the course of a few weeks, it was revealed that much of Alameda's perceived might was attributable to a particularly odious form of leverage – using FTX customer funds to size bets and cover catastrophic losses. 
Since then, not only has Alameda lost its onetime aura, but it's even become fashionable to poke fun at investors who were taken in by Sam and co. After all, what kind of rube could have fallen for their spiel? 
Collective amnesia makes sense given the circumstances, but I'd venture that the story of Alameda is most accurately told by acknowledging that there was a period where the firm truly excelled in their arena. 
Consider Government Exhibit 64 — a Google Doc of Caroline Ellison's notes doing some napkin math on the state of Alameda's operation. 
According to her, Alameda printed $3.5 million per day between farming, trading and loan interest. The firm accounted for 2% of daily crypto trading volume; brought in $350 million from OTC and market making deals; earned $500 million (on paper) from venture investments; made $61 million on its most profitable trading day. 
Read more: Ellison's tell-all meeting with Alameda employees 'was kind of fun'
Skeptics don't have to wholly trust these back envelope estimations, either. According to analytics firm Nansen, Alameda is responsible for the single most profitable wallet in the Ethereum blockchain's history, with $550 million PnL from decentralized exchange trades across 135,000 transactions — a figure all the more impressive, given that Caroline wrote that Alameda traded on "very little [DEXs] besides Serum." 
We don't know who exactly, but there were talented people at Alameda. 
Before being accused of revisionism or carrying water for self-professed criminals, I'd add that acknowledging these successes does not take away from the sheer scale of their blunders. 
In a series of X threads, former Alameda engineer Aditya Baradwaj has been shedding light on the company's operations, including some eye-popping and genuinely incompetent fumbles: $100 million lost because a trader clicked a phishing link; $40 million sent into the void on a fat-fingered transaction; $50 million lost to leaking keys. 
Financial histories are an educational, if at times formulaic, subgenre. The ways people and institutions make money are always fascinating (though they can rarely be replicated), but the ways they lose it are consistently the same: sloppiness and leverage. Like all great financial stories, Alameda made their money in unique and talented ways — conversely, they lost their money exactly how you would expect. 
Read more: BlockFi 'forced' into bankruptcy following FTX, Alameda collapses: SBF trial live updates
What could have been, had Sam simply chosen not to leverage customer funds? If he had instituted a board, like some investors wanted? If he had invested in scaling and leadership, instead of promoting a former flame who admitted multiple times on the stand that she felt unqualified to run his fund? 
In her testimony last week, Caroline Ellison revealed that Sam once told her he believed he had a 5% chance of one day becoming President. While the comment is now roundly mocked, when reflecting on Alameda and FTX's history I believe a fair view shows that there may well have been a time when his assessment wasn't far off.
---
---
Don't miss the next big story – join our free daily newsletter.