'Bitcoin market has matured': WisdomTree, Invesco file for spot ETFs
Invesco and WisdomTree have again filed for bitcoin ETFs, with the latter stating bitcoin markets are as mature and efficient as equities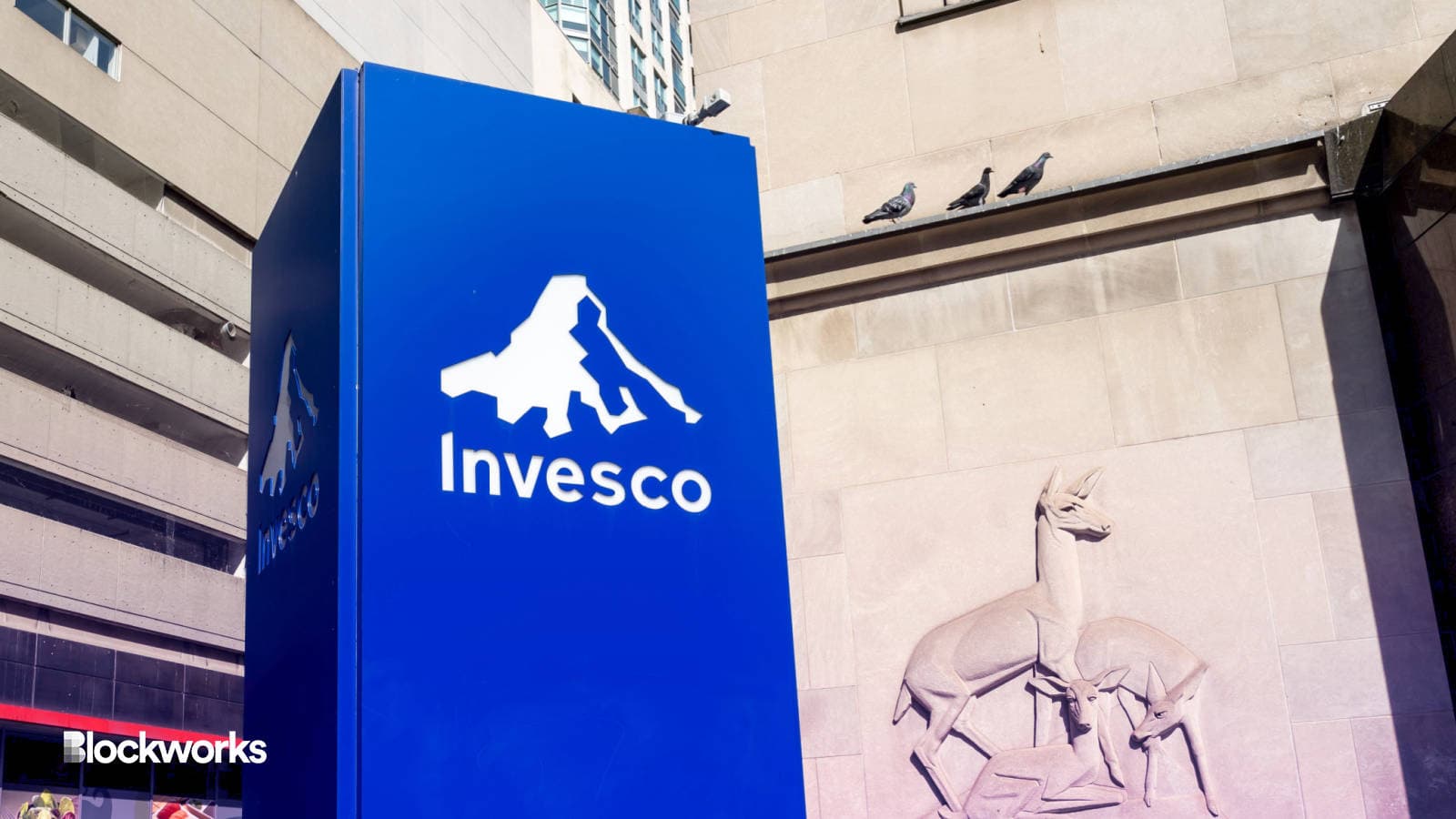 JHVEPhoto/Shutterstock modified by Blockworks
Investment firms Invesco and WisdomTree are making more attempts to secure approval to launch spot bitcoin exchange-traded funds (ETFs) following initial rejections.
Their renewed efforts come just days after the world's largest asset manager BlackRock made its own bid to launch such a fund.
In its Tuesday filing, Invesco contends that the lack of a spot bitcoin ETF puts US investors at considerable risk, as they may resort to utilizing unreliable digital asset accounts, like many did with FTX, Celsius, BlockFi and Voyager.
Availability of a spot bitcoin ETP could have resulted in billions of dollars remaining invested in a regulated and well-understood structure, rather than being tied up in proceedings, it added. Invesco, one of the largest ETF issuers in the world, had $1.4 trillion assets under management as of April.
Invesco is pursuing approval to list the "Invesco Galaxy Bitcoin ETF" on the Cboe BZX exchange, while WisdomTree is seeking to list the "WisdomTree Bitcoin Trust" on the same platform.
Invesco previously filed for an ETF in partnership with Galaxy in 2021 but abandoned the endeavor a few months later. 
The new applications come at a time of heightened scrutiny by US regulators regarding potential violations of securities laws within the crypto industry.
WisdomTree confident in maturing bitcoin market 
WisdomTree said in its own Tuesday filing that "the bitcoin market has matured such that it is operating at a level of efficiency and scale similar in material respects to established global equity, fixed income and commodity markets."
WisdomTree had $90.7 billion in assets under management as of April. The SEC turned down WisdomTree's first spot bitcoin ETF application in Dec. 2021 and rejected its second application in Oct. 2022, as it has done with mountains of bids over the years.
The SEC has previously dismissed such submissions on grounds that the issuer (in this case Fidelity) had not demonstrated the proposed fund is "designed to prevent fraudulent and manipulative acts" and to "protect investors and the public interest."
A futures-based bitcoin ETF is already approved in the US, mainly due to their reliance on futures contracts traded on the regulated Chicago Mercantile Exchange.
But while the approval of those products indicates progress and a growing acceptance of bitcoin-related investment products, each type of ETF is subject to its own set of regulatory considerations.
A futures-based ETF derives its value from futures contracts, while a spot bitcoin ETF directly holds and tracks the price of physical bitcoin in the spot market.
Not just Invesco: Loads more spot bitcoin ETFs filings
Bitwise also submitted a filing to offer a spot bitcoin ETF last week. According to Bitwise CEO Matt Hougan, BlackRock's filing can be seen as the start of the mainstream era for crypto.
In April, Ark Invest and 21Shares also re-submitted their application for a spot bitcoin ETF. 
Analysts from Bloomberg Intelligence mentioned that other potential issuers like VanEck, Valkyrie, WisdomTree, Global X, and Invesco might follow suit.
Some observers predict that even more players will now jump back into the spot bitcoin ETF race.
Meanwhile, Grayscale Bitcoin Trust (GBTC) persists as the largest BTC exchange-traded product, with 635,236 BTC ($18.4 billion) under management — nearly 3.3% of the circulating supply.
Bitcoin locked in GBTC is non-redeemable, as opposed to the recently proposed spot ETFs, which would be fully redeemable. GBTC's closed-ended structure has led to a steep discount on its shares compared to its net asset value, at times around 50%. 
Grayscale's application to convert GBTC into an ETF was denied last year, for which the DCG-owned firm sued the SEC in response. Still, markets have repaired the GBTC discount somewhat following the recent wave of ETF applications from Wall Street heavyweights, now at 33% compared to 42% at the start of June.
David Canellis contributed reporting
---
Don't miss the next big story – join our free daily newsletter.