Bitcoin Ranges Steady Despite Tech Downtrend
The correlation trends between crypto markets and both the US dollar and the Nasdaq has weakened this week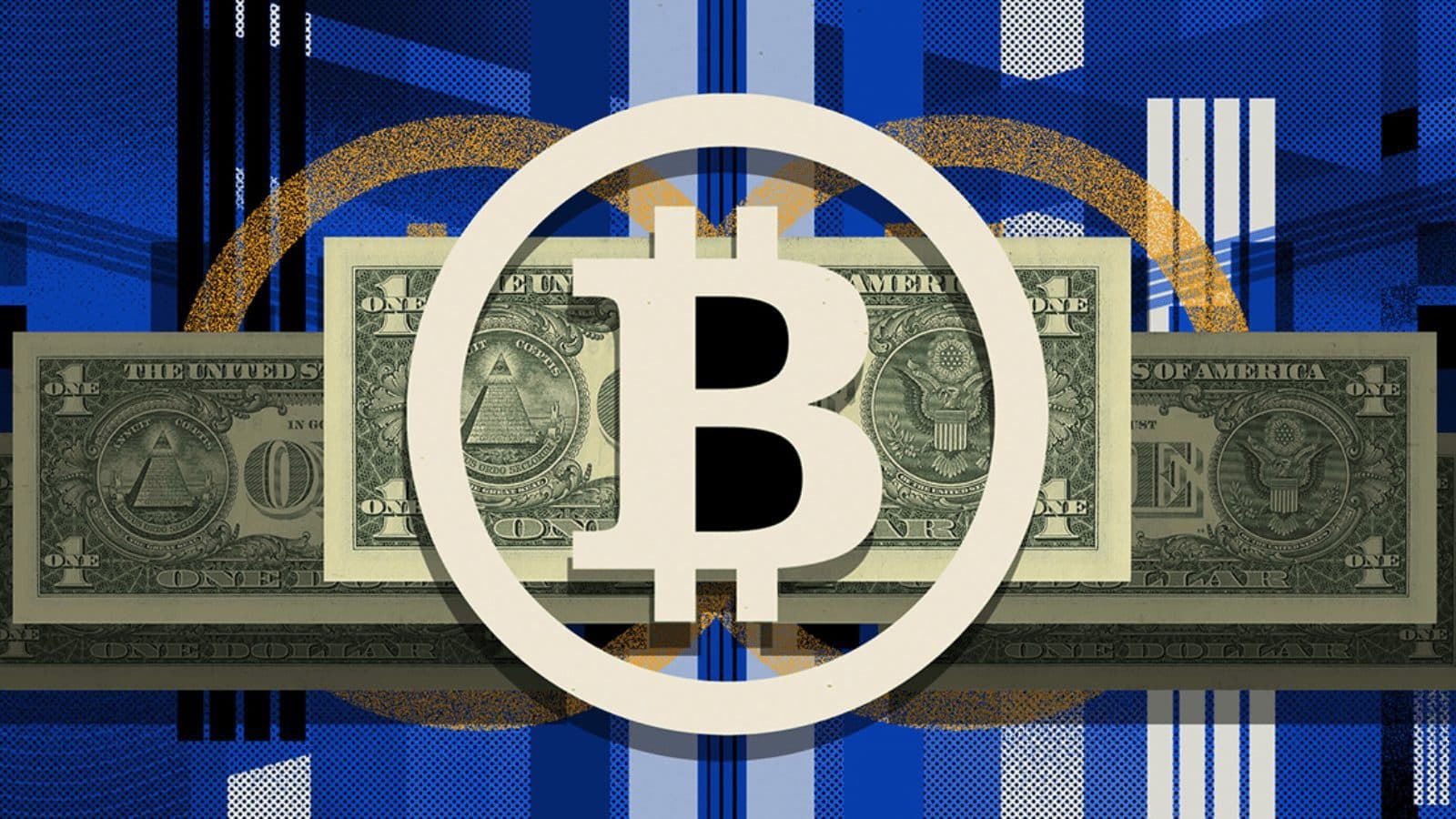 Blockworks exclusive art by axel rangel
key takeaways
"​​The increase in GBP this week along with other currency instabilities has led to a stronger bid and narrative for bitcoin which we haven't seen in some months," Katie Talati, director of research at Arca, told Blockworks
Coinbase Global (COIN) dropped by 9.5% after it was recommended as an underweight stock by Wells Fargo
The British pound reached record lows this week, dipping to $1.03 — sending shockwaves across world markets and adding unease to the already sharp interest rate increases in the United States.
Although the US Dollar Index has been trending upwards on a monthly scale since May this year, six of the 11 Wall Street stock indexes slipped by over 2%, as concerns around a global economic slowdown linger. 
The price of Coinbase Global (COIN) also dropped by 9.5% in the past 24 hours as of 2:00 pm ET, following a downgrade from Wells Fargo to "underweight" on Thursday. 
In previous years, inflation often correlated to a boost in local interest to purchase cryptocurrencies, Serhii Zhdanov, CEO of EXMO, a UK-based cryptocurrency exchange, told Blockworks. 
However, the crypto bear market cascaded by the crashes of multiple cryptoassets has damaged reputation and interest in cryptocurrencies, he said. 
All things considered, the prices of both bitcoin and ether remained relatively stable.
Waning correlation with tech
Bitcoin briefly rose by 2.7% over the past week from roughly $18,000 last Thursday to a peak of  $19,600 today.
The leading cryptoasset has traded in a range between about $18,500 and $20,300 since Sept. 13.
Similarly, ether's price has also remained steady over the past week, increasing by around 4% from $1,270 last Thursday to roughly $1,300 today.
Katie Talati, director of research at Arca, notes that "in general, crypto is very negatively correlated with the US dollar, particularly bitcoin, which makes sense as bitcoin is a monetary replacement to the US dollar."
Bitcoin and the broader crypto markets have tended to be strongly correlated with the tech-heavy Nasdaq index (QQQ).
But both correlation trends have shifted noticeably this week — that is, BTC is less correlated with tech and more correlated with the dollar, rather than its typical inverse relationship.
"​​The increase in GBP this week along with other currency instabilities has led to a stronger bid and narrative for bitcoin which we haven't seen in some months," Talati said. 
Other cryptocurrency tokens prices that were noteworthy this week include troubled lender Celsuis's CEL token, which dipped from $1.5 to $1.3 after CEO Alex Mashinsky announced that he would be stepping down from his position. Cosmos' ATOM token, which surged to almost $17 on Sept. 17 in the run-up to the Cosmosverse conference this week, has since dropped back to roughly $12 as the conference concludes.
In the following week, Talati said that some of the tokens that she will be keeping an eye out for include Chiliz's CHZ token and Algorand's ALGO token, which will be featured during the FIFA World Cup in November, and Apecoin, as it prepares to launch staking at the end of October. 
She added that "[ether] is top of my list as post-Merge, any new supply is locked up and new supply emitted is far lower than when Ethereum was a PoW chain. I believe the market is very much undercounting this trend."
Macauley Peterson contributed reporting.
---
Don't miss the next big story – join our free daily newsletter.