Brazil-based Hashdex Expects to Launch First DeFi ETF Next Month
Latin America's largest crypto asset manager to expand its lineup of offerings after offering first crypto ETF in 2021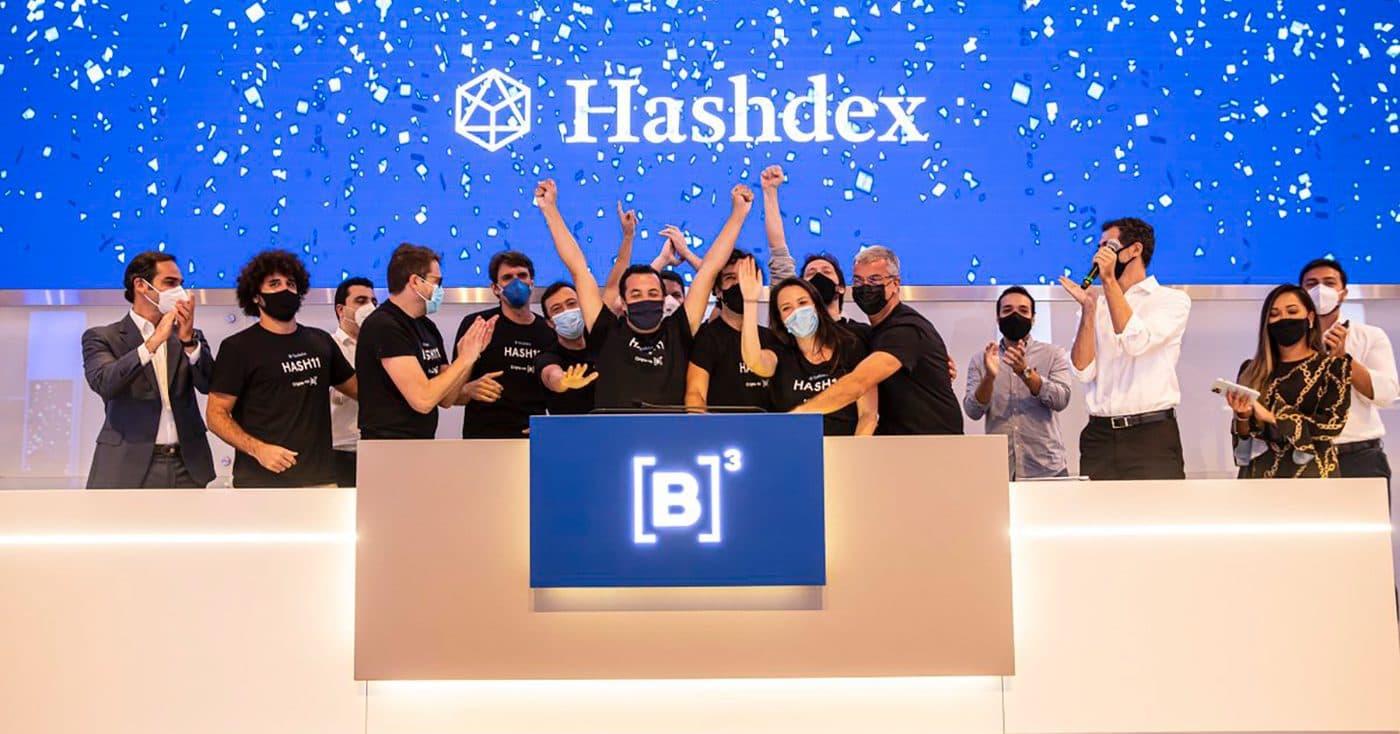 Source: twitter.com/hashdex
key takeaways
The ETF will "mirror" the CF Benchmarks' DeFi Composite Index, which comprises decentralized applications, service protocols and the Ethereum network
Hashdex launched the world's first crypto ETF, the Hashdex Nasdaq Crypto Index ETF, in February 2021
Crypto asset manager Hashdex has gained approval to launch the world's first decentralized finance (DeFi) ETF, the company announced on Wednesday. 
The fund is expected to be listed on the Brazilian stock exchange, B3, on Feb. 17.
"We are confident that DeFi, through its innovative and disruptive technology, will exponentially grow and play a vital role in the financial sector of the future," Hashdex CEO Marcelo Sampaio said in a statement. "By offering the first DeFi ETF in the world, we are providing our global investors with the ability to play a part in the next evolution of the crypto ecosystem."
The ETF will "mirror" the CF Benchmarks' DeFi Composite Index, the firm revealed. CF Benchmarks CEO Sui Chung noted that it will be the first DeFi index to be tracked by an ETF.
The index comprises 12 assets, including decentralized applications Uniswap, Aave, Compound, Maker, Yearn, Curve, Synthetix and Amp. It also invests in service protocols Chainlink, The Graph and Polygon, as well as the Ethereum network.
Similar index products exist within DeFi, with the largest by market capitalization being the DeFi Pulse Index (DPI), which includes Uniswap, Aave and Maker as its top 3 holdings. DPI launched in September 2020 and has a market cap of $126 million. But the index product is primarily available on decentralized exchanges, like Uniswap.
Hashdex launched the world's first crypto index ETF, the Hashdex Nasdaq Crypto Index ETF, in February 2021. The fund trades on the Bermuda Stock Exchange (BSX) and is for accredited non-US investors.
The firm also holds an exclusive partnership with Victory Capital, an asset manager with $162 billion in assets under management, as of Oct. 31, to bring crypto products to the US. The first product, the Victory Hashdex Nasdaq Crypto Index Fund, is a private fund available to accredited investors.
QR Asset Management, also headquartered in Brazil, launched the first bitcoin ETF in Latin America last June and quickly plotted other crypto ETF launches. While ETFs that invest directly in cryptoassets also trade in Canada and parts of Europe, US regulators have not yet approved such products. 
​​"I don't think launches in Latin America are going to have any impact on the SEC's decision-making process," Dave Nadig, CIO and director of research for ETF Trends and ETF Database, previously told Bockworks. "If the [European Union] and Canada aren't enough pressure, I don't think pressure matters, to be honest."
---
Don't miss the next big story – join our free daily newsletter.