Brokerage Firm Starts Covering Coinbase — Here's How They View the Stock
Analyst at Berenberg Capital Markets, which started its coverage of Coinbase on Monday, says the exchange replacing its US revenues would be a "tall order"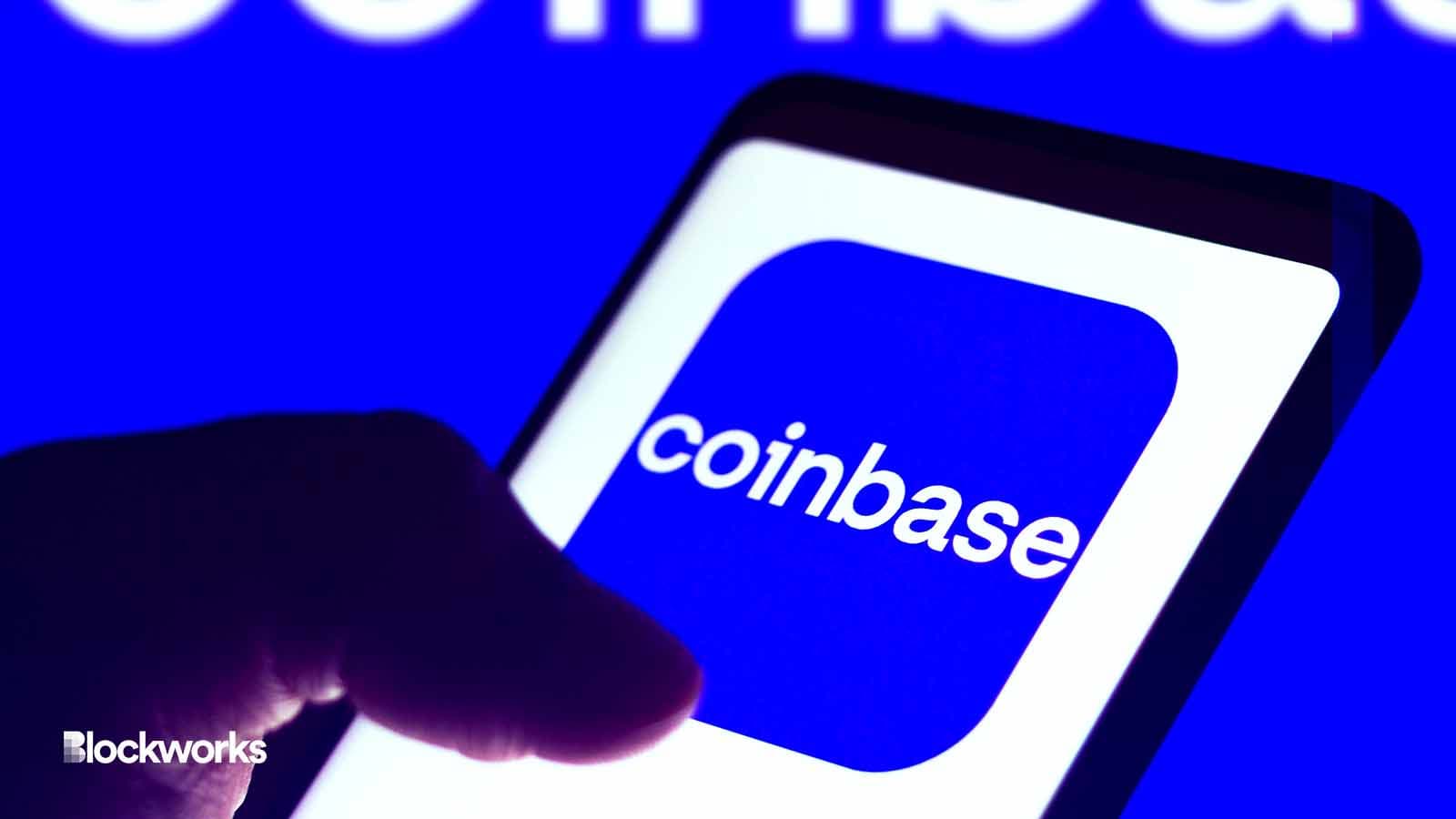 rafapress/Shutterstock modified by Blockworks
A new broker-dealer has started covering Coinbase, and the analyst on the beat is watching how the company will adapt to its surroundings. 
Investors should be paying attention to how the exchange could look to pivot amid regulatory uncertainty as well, according to Berenberg Capital Markets Analyst Mark Palmer.
The crypto exchange's "better-than-expected" first quarter results proved it is positioned to weather the so-called crypto winter, according to a Monday research note authored by Palmer and associate Hassan Saleem. 
Coinbase also had $5.3 billion of available cash, as of March 31, they added.
"However, we also believe investors should be focusing on whether the company would have the ability to successfully pivot its business model and geographic focus if it were forced to curtail or cease a large portion of its activities in the US as a result of an SEC enforcement action that appears likely to occur soon," Palmer and Saleem wrote.
Berenberg set its price target for Coinbase at $55 and gave it a hold rating. 
The stock was trading at $58.40 on Tuesday, just after 11 am ET — up roughly 74% year to date, but down nearly 4% on the day. 
The dip comes after the SEC responded to Coinbase's request for more regulatory clarity from the commission. Its "straightforward" response was not surprising, Palmer told Blockworks. 
"The commission's response indicated that it believes Coinbase is operating outside of US law, and we expect it to bring an enforcement action against the company in the near future," he added. 
The SEC served Coinbase with a Wells notice on March 22 for potential alleged unregistered securities violations. The SEC has tended to bring enforcement actions against companies within 150 days of such issuances, Palmer explained. 
"This means that almost every token that Coinbase trades, outside of bitcoin, could be deemed to be securities, and that the revenue that the company generates from transactions involving those tokens is at risk," Palmer told Blockworks. "We also believe the SEC will target Coinbase's staking services." 
An estimated 37% of Coinbase's $736 million first quarter net revenue stemmed from the transaction fees and spreads of trading tokens other than bitcoin, as well as from fees generated by its staking services, Berenberg's research states.
Despite creating a derivatives trading platform in Bermuda and looking to build a hub in Dubai, Coinbase generated 86% of its net revenue in the US in the last year, as of March 31, Palmer noted.
Setting up new operations offshore — alongside a potential legal battle with the SEC — would be an expensive undertaking, even with $5.3 billion in available cash.
"The amount of revenue that the company would need to effectively replace if it needed to curtail its US operations would be sizable," Palmer told Blockworks. "That would be a very tall order, in our view."
Coinbase's adjusted earnings before interest, taxes, depreciation and amortization (EBITDA) reached $284 million in the first three months of 2023, a reversal from a $124 million loss the prior quarter that beat some analyst estimates. 
Before the company reported its earnings, Citigroup analyst Peter Christiansen lowered his price target for Coinbase from $80 to $65. Morningstar analyst Michael Miller gave Coinbase a fair value estimate of $80 at the time.
On Monday, investment research firm PropNotes published a note that indicated a "buy" rating for Coinbase. It highlighted management's efforts to take "the right steps to diversify the company's revenue base and cut bloat." It did not specify a price target for the stock.
---
Get the day's top crypto news and insights delivered to your email every evening. Subscribe to Blockworks' free newsletter now.
Want alpha sent directly to your inbox? Get degen trade ideas, governance updates, token performance, can't-miss tweets and more from Blockworks Research's Daily Debrief.
Can't wait? Get our news the fastest way possible. Join us on Telegram and follow us on Google News.
---