Are crypto apps destined to always be focused on money?
The crypto industry has diversified over the years, but one thing that hasn't changed is its apparent obsession with money.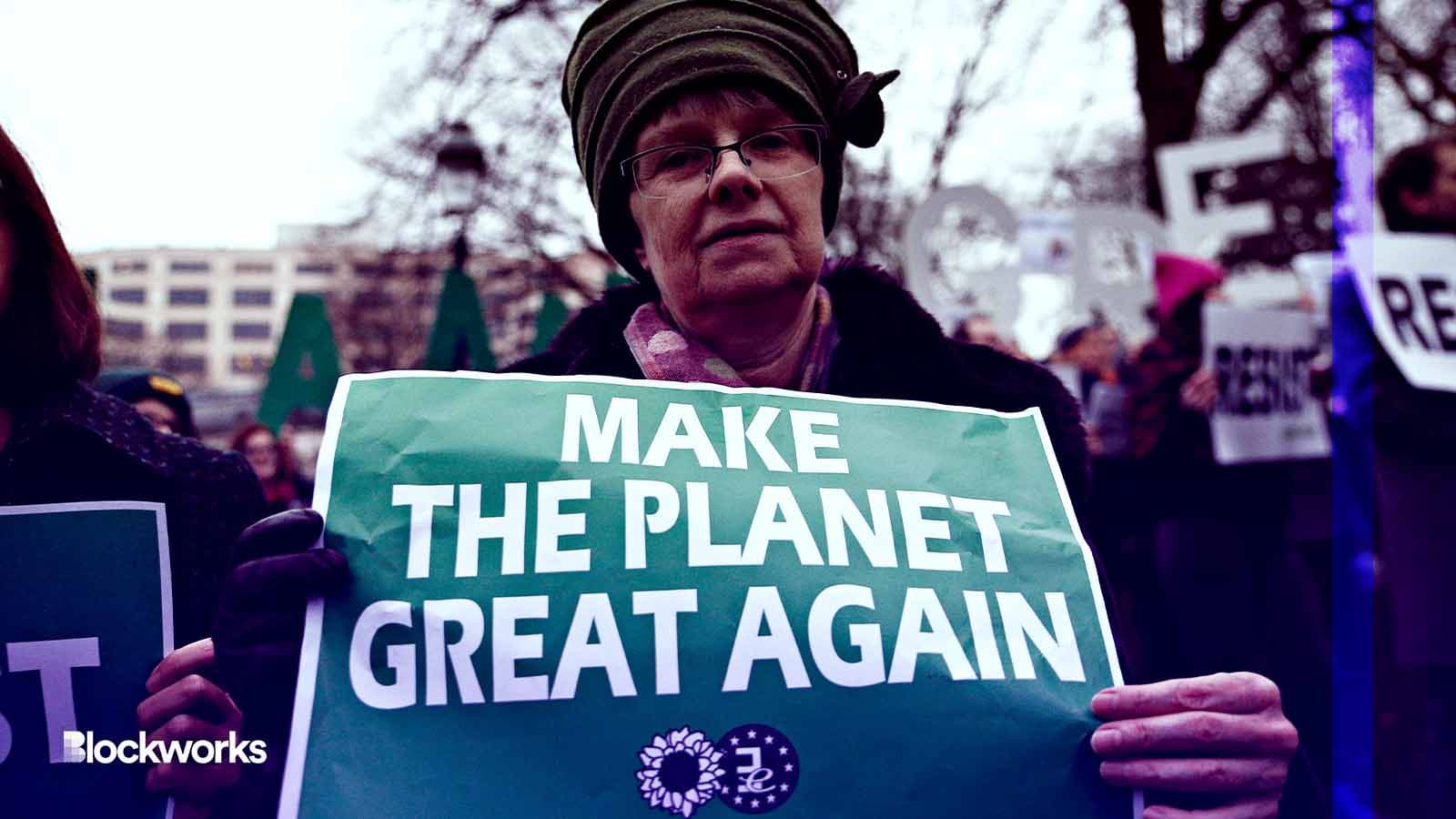 Alexandros Michailidis/Shutterstock modified by Blockworks
The founder of Gitcoin and author of the book, "Stuff Crypto OGs Know" says, when he first got into Web3, it was "red steak, bitcoin maxi, libertarian maxi."
"Now, it's just fun that there's people that are into pro-social Web3 stuff," Kevin Owocki says. "I can be with my more hippie friends and play some hacky sack and throw an ultimate frisbee at a crypto conference."
The space has indeed diversified quite a bit over recent years, but one thing that hasn't changed all that much is its apparent obsession with money. All blockchain applications seem to focus on financialized elements in some way. Will this ever change?
Speaking on the On the Other Side podcast (Spotify/Apple), Owocki cites an article entitled 8 Forms of Capital co-written by Gregory Landua and Ethan Roland. His mental model, Owocki observes, "is that there's not just financial capital." 
Capital, the article argues, exists in different aspects of experience including cultural, living, spiritual, social and intellectual, among others. "What Web3 allows us to do is to build bridges between financial capital and social capital, financial capital and spiritual capital or material capital," Owocki says. 
He mentions the recently launched Friend.tech Web3 social app to illustrate the concept. "When you join the app, it mints a bond. It creates a smart contract that is a bonding curve on the Base [layer-2] and basically, people can buy shares of you in order to get into your [direct messages]." 
"It's basically financializing access to you. That's a bridge between financial capital and social capital."
Read more: Making friends online is easier with blockchain 
Grants.gitcoin is providing grants to fund projects fighting climate change, he adds —  a bridge between finance and living capital. 
"There's also an education round," he says, "and there's going to be a Spirit DAO — and there's the Green Pill Network," — a network that focuses on "turning degens into regens," according to the website. "In my mind, those are 'spiritual capital' that you're funding with Web3," he says.
Owocki defines the notion of "regeneration," explaining that it's not only about increasing resource capacity in a financial vector, "but also social capital and environmental capital and spiritual capital," he says. "Let's regenerate ourselves along with regenerating our planet and our communities."
Delving further into the meaning of regeneration, Owocki explains, "resource capacity goes up over time as opposed to degeneration," he says, "which is a system that goes down over time."
While the examples Owocki mentions are all "financialized applications," he says what's interesting about them is that they are equally accessible to users, regardless of their personal wealth. 
"They're accessible to everyday humans that don't have giant bags, not just to the whales," he says. Owocki explains that he wants to build a financial system where users can provide fair value and in turn receive fair financial value in the form of tokens.
"There's a giant difference between things that are just speculative, like degen casino games," he says, "and things where we're actually genuinely exchanging social capital or intellectual capital, and I'm giving you financial capital for that."
Owocki expects the crypto space to remain primarily financial in nature. But to onboard "the rest of humanity" into Web3, he says it will become less speculative over time, developing "regenerative bridges" to different types of capital.
"At least, that's the 'regen' Web3 ecosystem that I want to build."
---
Don't miss the next big story – join our free daily newsletter.