Crypto Bills Didn't Die Last Session: Lawmakers Plot Reintroductions
Several crypto bills that never made it out of committee last session are making their second run at becoming law this year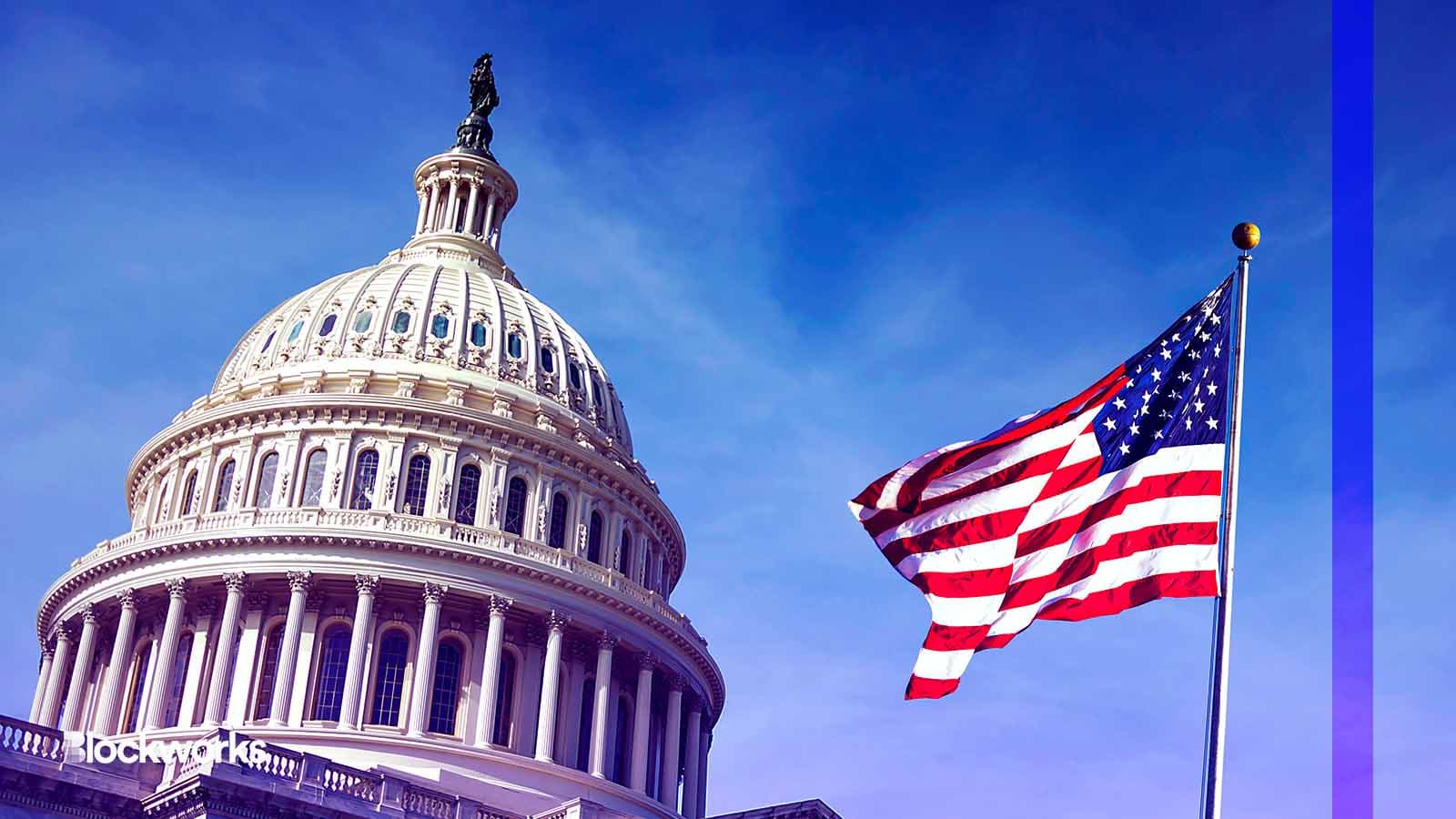 rarrarorro/Shutterstock modified by Blockworks
More than 50 legislative items relating to crypto and digital asset policy made their debut on Capitol Hill last Congressional session. Industry members can expect to see some make a second appearance this session, lawmakers say.
Here's a breakdown of some of the bills already giving the legislative process another try, and what we can expect to see on the docket soon. 
Warren's planned take two
Sen. Elizabeth Warren, D-Mass., said in a hearing earlier this year that she would be giving her Digital Asset Anti-Money Laundering Act another go on the Senate floor this session. The law, introduced in December 2022, was intended to bring crypto and digital asset companies into the current anti-money laundering and anti-terrorism framework. 
The bill proposes any entities that maintain public blockchains, including validators and software developers, be required to register as a financial institution and submit know your consumer and compliance materials. Critics said the bill, introduced in the shadow of FTX's collapse, enhances surveillance but would not have prevented the exchange's failure as FTX was operating illegally under existing law. 
Retirement plan legislation 
The Financial Freedom Act, first introduced in May 2022, already made its second debut in the Senate when sponsor Tommy Tuberville, R-Ala., brought an amended version to the floor in February. The new and improved version seeks to expand crypto investment opportunities for retirement funds by prohibiting the Department of Labor from limiting options that may be available to 401(k) plan participants through self-directed brokerage windows.
"Meddling in 401(k) investments through overregulation restrains financial growth and restricts personal liberty," Tuberville said in a February statement. "The federal government shouldn't choose winners and losers in the investment game."
The proposed law's sister bill in the House, also dubbed the Financial Freedom Act, made its second rounds in February when Rep. Byron Donalds, R-Flo., reintroduced an amended version. 
Bipartisan effort 
Sens. Cynthia Lummis, R-Wyo., and Kirsten Gillibrand, D-N.Y., introduced their bipartisan Responsible Financial Innovation Act late last session. After facing criticism over how the bill defined tokens and how it divided responsibilities between regulatory agencies, the senators went back to the drawing board. 
A revised version of the legislation is scheduled to be introduced this month, Sens. Gillibrand and Lummis said during a joint appearance in March.
New tax proposals 
Reps. Patrick McHenry, R-N.C., and Ritchie Torres, D-N.Y., brought their Keep Innovation in America Act back to the Hill this session. The proposed law would push new broker tax reporting requirements for transactions greater than $10,000, set to launch in 2024 to 2026.
The bill's goal is to narrow the definition of broker, which became a hot topic when lawmakers were pushing President Biden's infrastructure plan through. Brokers should not include miners and software developers for the purpose of reporting requirements, Torres and McHenry argue. 
What's next 
Simply bringing revamped legislation back to the table is not enough to guarantee policy changes, though, lawmakers admit. Appealing to top committees at the right time is crucial when trying to push bills through. 
The Senate Banking Committee did not mark up Lummis and Gillibrand's bill, the senators admitted, a key step in advancing the policy. Historic crypto-skeptic Sen. Sherrod Brown, D-Ohio, heads the committee, which held a hearing in February to discuss the fallout from FTX. 
Crypto investment vehicles are "speculative products run by reckless companies, we know that's true," Brown said during the hearing.  
"It would require, certainly, a change in approach for the Banking Committee to move forward with markup," Lummis said in March, referring to the Committee's decision to consider the Responsible Financial Innovation Act.
---
Don't miss the next big story – join our free daily newsletter.