Crypto Execs 'Read the Tea Leaves' on Spot Bitcoin ETF Approval
Osprey Funds CEO Greg King doesn't expect the agency to approve the GBTC conversion in July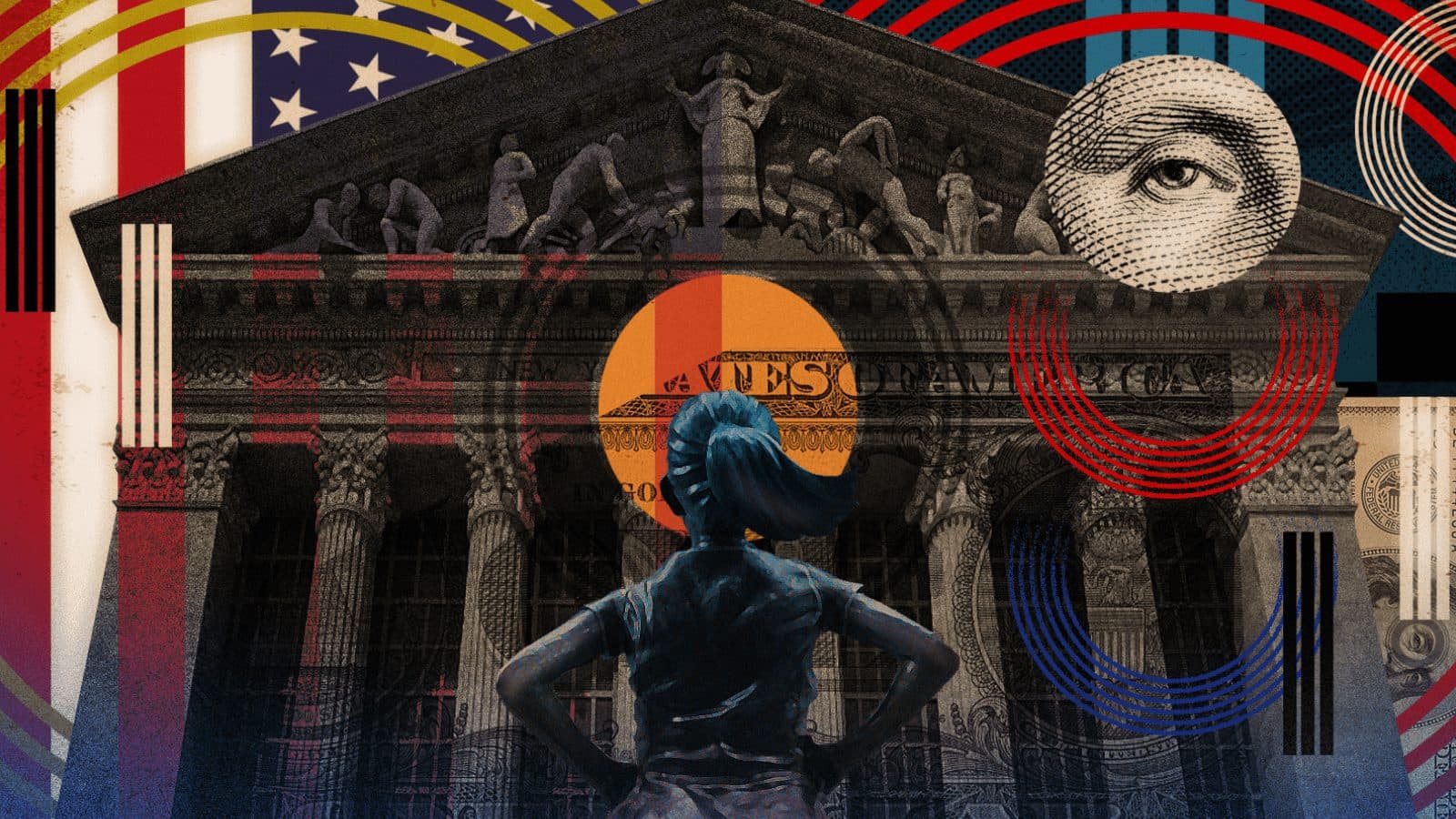 Blockworks exclusive art by axel rangel
key takeaways
Though Osprey Funds intends to eventually convert its bitcoin trust to an ETF, the company's CEO told Blockworks, "We've seen no light at the end of the tunnel"
Gemini executive calls Teucrium bitcoin futures decision the "precursor" to agency's spot bitcoin ETF go-head
When — or if — the SEC will sign off on a spot bitcoin ETF is anyone's guess, but that isn't stopping hopeful industry participants from eagerly speculating.
Industry watchers weighed in last November and again last month after President Biden's executive order urged government agencies to study digital assets.
The SEC earlier this month approved a bitcoin futures ETF filed by fund group Teucrium under the Securities Act of 1933 — the law under which spot bitcoin ETFs have been filed. 
Following the development, other firm executives weighed in on the timeline for spot bitcoin ETF approval during the Exchange ETF conference in Miami Beach last week. 
Osprey Funds CEO Greg King called the Teucrium approval "a bit of a head-scratcher," as the agency previously had only given the go-ahead to bitcoin futures ETFs filed under the Investment Company Act of 1940. 
"I was pretty bearish that a spot bitcoin ETF would get approved in the Gensler administration once the futures-based ETF got done with ProShares," King told Blockworks. "I'm rethinking that."
Akin to crypto asset manager Grayscale Investments, which is aiming to convert its Grayscale Bitcoin Bitcoin Trust (GBTC) to an ETF, Osprey Funds would like to port its Bitcoin Trust (OBTC) in the same manner. The firm has not yet filed to do so, however, as King said he doesn't expect Grayscale to get approval. The agency is set to rule on Grayscale's proposal in July.
"I think we'll go another cycle on it," he said. "Whether that's another year, I'm not sure."
The SEC has continuously cited concerns around the potential for market manipulation, which King said is "kind of unsolvable" until all bitcoin trading flows through regulated US exchanges.
"We've held off because we've seen no light at the end of the tunnel," he said. "We maintain the dialogue with outside counsel and the SEC behind the scenes, but there's no reason to formally file until you feel that the chances have improved significantly."
Dave Abner, global head of business development at crypto custodian Gemini, dubbed the Teucrium approval a "precursor" to regulators greenlighting a spot product.
"Taking that step in different investor protections is a huge signal, in my mind, from the SEC that they are preparing to take this next step," he said. 
Meanwhile Simeon Hyman, head of ProShares' investment strategy group, declined to speculate on when the SEC could permit such a product, instead laying out the broader investment case for a bitcoin futures ETF. 
ProShares was the first US fund group to launch a bitcoin futures ETF in October, days before Valkyrie Investments. The ETF took in about $1 billion in assets during its first day of trading.
Though some industry participants have compared such products unfavorably to a spot bitcoin ETF, Hyman said the futures market has more liquidity than spot trading, adding that roll costs — or rolling over a short-term contract into a longer-dated one — are shrinking.
"We think it's a pretty robust solution, and to us, it's more important than trying to read the tea leaves and think about when spot might be available," Hyman told Blockworks.
Greg Friedman, Fidelity's head of ETF management and strategy, did not share a guess of when the SEC could move to permit a spot bitcoin ETF. Though he called the Teucrium acceptance "interesting," he noted it was just "another approval." 
Regulators denied the fund group's Wise Origin Bitcoin Trust in January.
"It's a new industry; it's a new space," Friedman said. "They are protecting and doing what they're supposed to be doing, so it's hard to predict what is the last straw."
Chris Matta, president of 3iQ's US business, said the SEC is likely waiting on more regulatory oversight of exchanges. He predicted a spot bitcoin ETF to hit the market in the second half of 2023 or 2024, adding that he expects an ether futures ETF to come first.
During the conference, MicroStrategy CEO Michael Saylor said though the approval of a spot bitcoin ETF could be a year or two away, he thinks there's "a more than 50% chance" that Grayscale has "the inside track" and gains approval first.
Grayscale CEO Michael Sonnenshein said earlier this month the Teucrium decision "significantly weakened" the SEC's stance against a spot bitcoin ETF. The executive doubled down on remarks that "all options would be on the table" if the SEC denied the proposal, including suing the agency.
---
Don't miss the next big story – join our free daily newsletter.