Crypto Investment Product AUM Drops to Lowest Level Since 2020
Crypto investment product AUM declined close to 15% in November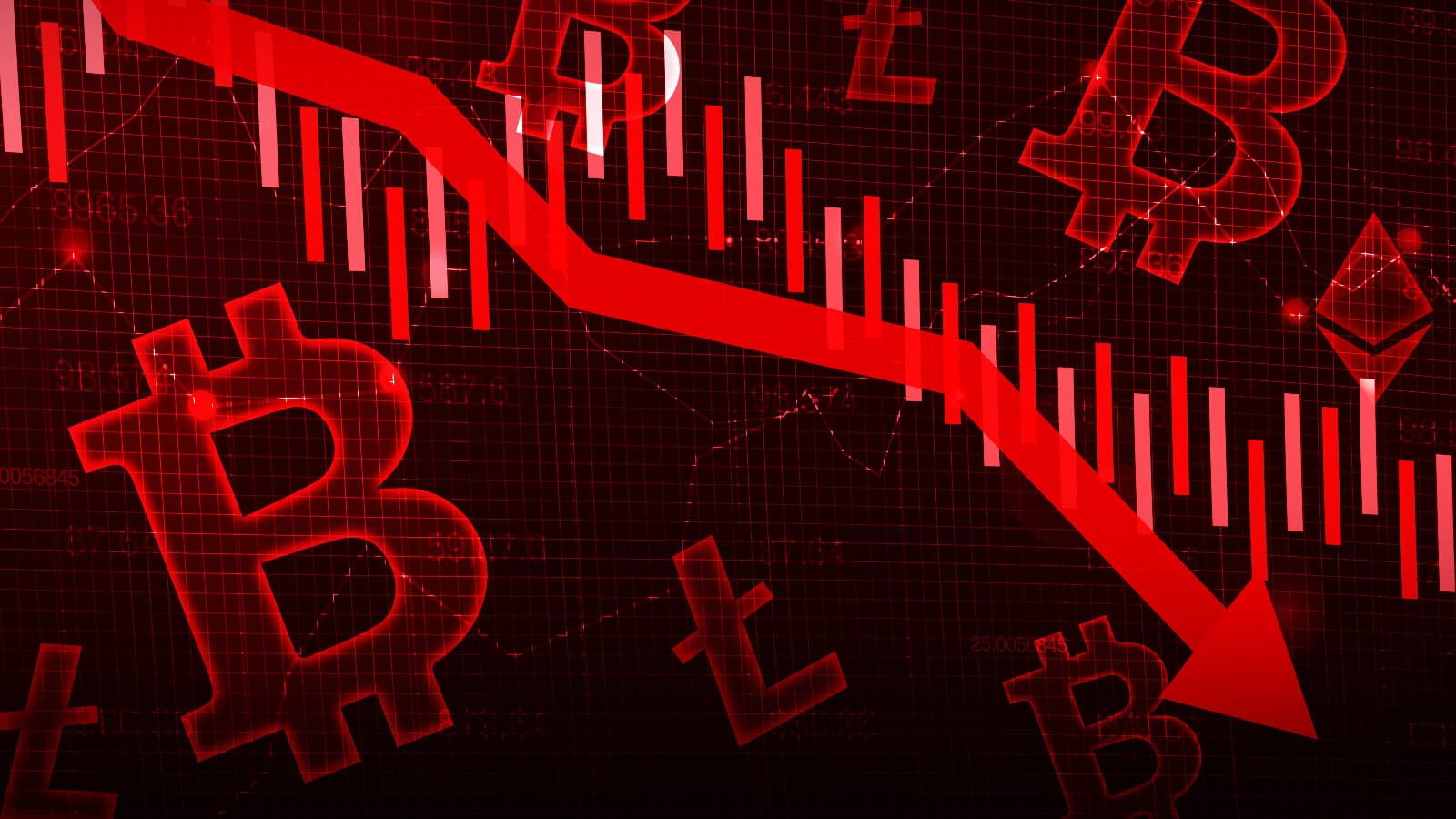 Visuals6x/Shutterstock.com
As the crypto industry continues to reel from FTX's collapse, total assets under management for digital asset investment products is at its lowest level in almost two years, according to data from CryptoCompare. 
Digital asset management firms saw their AUM decline by an average of 14.5% in November, the lowest monthly figure recorded since December 2020, researchers noted. 
Trust products specifically, such as Grayscale's Bitcoin Trust (GBTC), saw a 13.6% decline in AUM, bringing total value held down to $15.3 billion. Trust products as a whole make up close to 80% of total crypto investment product AUM. 
"AUM represented by ETFs also saw a significant fall of 23.9% to $1.68bn in November, representing 8.64% of the total market share," CryptoCompare analysts wrote in the report. "As of November, the market share of ETFs has fallen 24.9% since its 2022 peak in June." 
As investor interest in crypto ETFs shows signs of waning, Grayscale is holding out hope the SEC will greenlight its plans to convert GBTC to an ETF. 
"The SEC will use the FTX situation to argue that their position is correct — that GBTC shouldn't be converted to an ETF," said Jeffrey Blockinger, Quadrata's general counsel. "The delay in pushing regulation forward on Capitol Hill could in turn be used by the SEC to reinforce its stance towards the GBTC application to become an ETF."  
The topic has come under further scrutiny in recent weeks as concerns about Grayscale's parent company, Digital Currency Group, and its solvency mount. Analysts and bankruptcy experts, however, remain confident that GBTC assets would remain protected in the event of a bankruptcy filing, which DCG has maintained it is determined to avoid. 
Crypto investment products on the whole have experienced a significant decline in inflows since signs of trouble at FTX first started to surface in early November. In the week of Oct. 31, digital asset investment vehicle providers had about $27.4 billion in AUM, according to data from CoinShares. By the week of Nov. 21, that number had dropped to around $22.2 billion, CoinShares reported. 
Inflows to short-bias funds by contrast have been rising. The week of Nov. 21 was marked by "deeply negative sentiment with the largest inflows into short-investments on record," James Butterfill, head of research at CoinShares, said. 
"Short investment product inflows represented 75% of the total inflows, suggesting on aggregate sentiment was deeply negative for the asset class, while total AuM is now at the lowest point in 2 years at $22 billion," Butterfill added.
---
Don't miss the next big story – join our free daily newsletter.