EigenLayer Lines Up $50M In Bear Market Fundraise
EigenLayer hopes to create a model that lets developers "easily consume trust, instead of needing to built trust"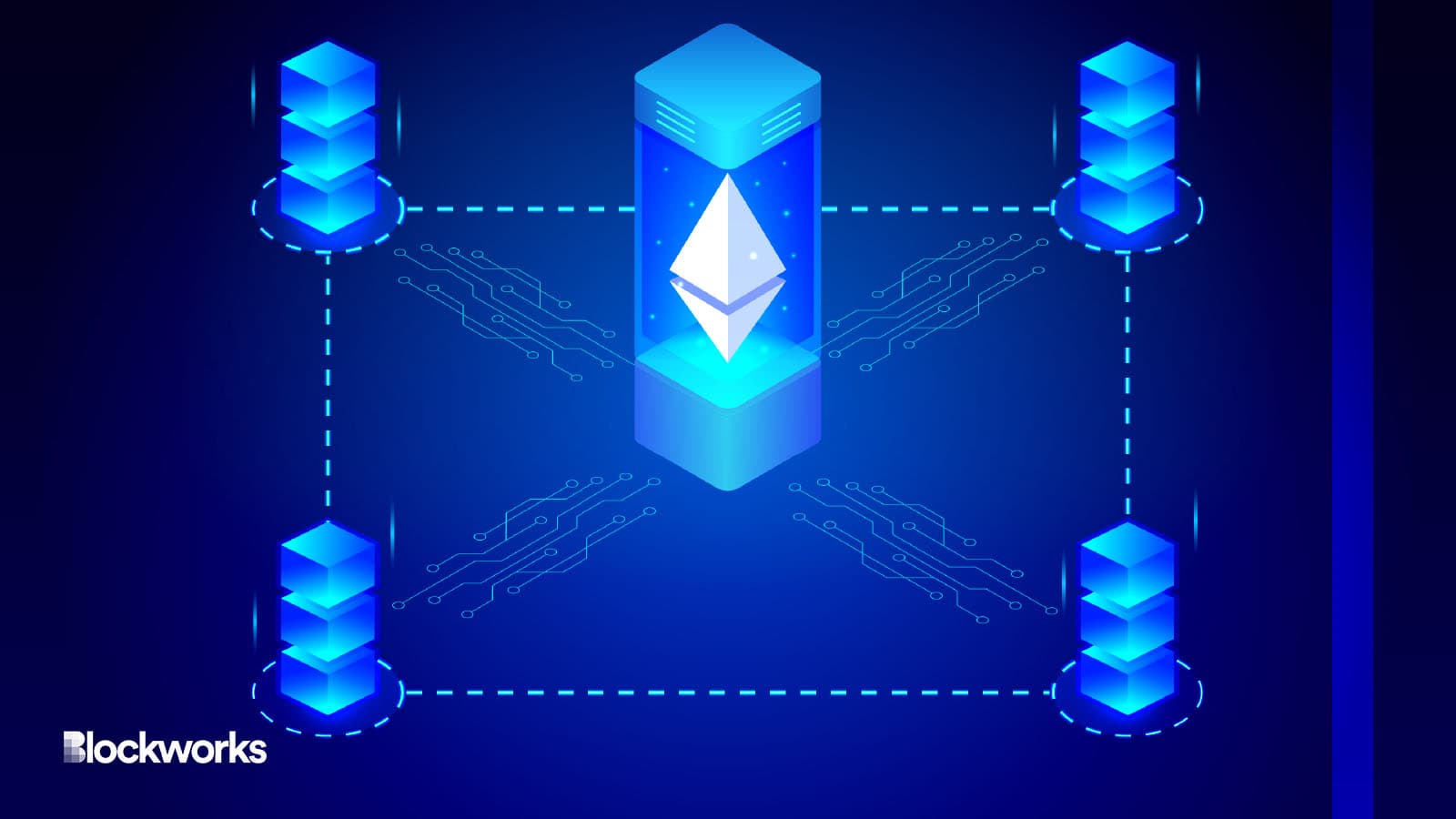 Source: Shutterstock / Ebru-Omer, modified by Blockworks
EigenLayer, a restaking protocol that aims to help scale Ethereum, has raised $50 million in a Series A round led by Blockchain Capital.
Other investors in the round include Electric Capital, Polychain Capital, Hack VC, Finality Capital and Coinbase Ventures. 
The protocol's fundraising round is noteworthy given that venture capital funding for crypto startups slowed significantly during the crypto bear market. It previously raised a $14.5 million seed round last year led by Polychain Capital and Ethereal Ventures. 
EigenLayer seeks to extend crypto-economic security to applications being built on the Ethereum network through restaking. Fragmented security is seen as one of the key issues within the blockchain ecosystem, meaning applications on Ethereum are responsible for generating their own trust mechanisms. 
Founder Sreeram Kannan, who has been an associate professor of Artificial Intelligence and blockchain applications at the University of Washington for more than 8 years, said the mission of EigenLabs is to build protocols and infrastructure that boosts open innovation.
"One of the central bottlenecks to innovation in today's crypto ecosystem is the requirement for projects to bootstrap trust, or crypto-economic security," he said in a statement. By contrast, EigenLayer would allow developers to become consumers of trust generated by staked ether, according to its white paper.
Kannan told Fortune that blockchain infrastructure is currently blocked from supporting big ideas like Uber or social networks because it's just not ready yet. And EigenLayer could be a fix for that.
Speaking to Blockworks' 0xResearch podcast in January, Kannan said that EigenLayer will allow staked ether to be used in a variety of cross-chain contexts.
"You can think of EigenLayer as enhancing the expressivity and flexibility of what the Ethereum trust network can do," he said.
The protocol's process of restaking, in which Ethereum's security is redirected to alternative middleware, allows blockchain services to rely on itself for security rather than on the value of their own tokens. It essentially gives users an opt-in function that grants EigenLayer enforcement rights on their staked ETH, which can then be applied to other applications.
Viktor Bunin, a protocol specialist at Coinbase and an angel investor who participated in EigenLayer's seed round, wrote about why he is particularly interested in the startup.
"Sreeram and team are tackling an incredibly difficult problem, but one that has the potential for an enormous amount of impact," he said. "There's tens of billions of dollars of staked ETH. In the future there will be trillions. Making this capital useful will be a journey that can place crypto as an industry on a better path."
---
Get the day's top crypto news and insights delivered to your email every evening. Subscribe to Blockworks' free newsletter now.
Want alpha sent directly to your inbox? Get degen trade ideas, governance updates, token performance, can't-miss tweets and more from Blockworks Research's Daily Debrief.
Can't wait? Get our news the fastest way possible. Join us on Telegram and follow us on Google News.
---